Baldur's Gate 3 director says Larian is already "busy" on its next game
Swen Vincke says he's moved on to the next game after shipping the PS5 version of Baldur's Gate 3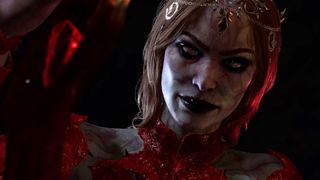 (Image credit: Larian Studios)
Baldur's Gate 3 director Swen Vincke confirms Larian Studios is already at work on a new game.
During a sit down with the Dungeons & Dragons YouTube channel, Vincke revealed that while the team may have just shipped Baldur's Gate 3 after a six-year development cycle, it's already "busy" on the next project (via PCGamesN).
"Every game developer will tell you that when you've finished there's this black hole," said Vincke. "You've been working towards this cliff, and you reach the point and it's like 'now what?' You have to take time for yourself.
"When people ask what's next, it's a break. But you're already thinking about the next thing because you've been sitting on it for some time already, so there's a lot of stuff that's moving in that direction, and an eagerness to start working on it."
Vincke continued saying, "I'm busy on the next game. The PS5 version is shipping - we just uploaded it - so I'm done. So, I'm going to move onto the next game. The other team is going to be working on patches and stuff, but for me personally, this creative path is done now. I'm closing the chapter."
Baldur's Gate 3 is currently sitting pretty as the best-rated game of the year on Metacritic, overtaking the likes of The Legend of Zelda: Tears of the Kingdom with a total score of 96 out of 100, and quickly became one of Steam's biggest games ever.
The director went on to discuss his expectations for the launch, saying he thought it would receive lower scores on Metacritic or that the game would launch broken.
"We were worried it was going to score six out of ten or seven out of ten," Vincke explained. "There was going to be a bug or it was going to break down. Everyone's going to hate it. That was our mentality going in. We were afraid of that. It's a very big game, so we knew stuff could go wrong. We didn't expect it to go this well."
For more, check out our guide to the best RPGs for console and PC, along with our list of every upcoming game releasing this year.
Sign up to receive daily breaking news, reviews, opinion, analysis, deals and more from the world of tech.