The best reputation management services make it simple and easy to manage and promote a positive business image to generate trust online.
Reputation management platforms are by and large online, though even if your business does not operate online, it may still be subject to Internet-based scrutiny. With that being said, even if you don't have a website, any good business owner will want to pay attention to online reputation management systems.
This means ensuring lines of communications and review listing, and perhaps more importantly, the ability to publicly resolve any issues that may be raised.
While many existing businesses are already busy doing this, some take greater care than others when it comes to marketing their brands. For example, some just treat social media as simply a way to talk at people rather than listen to and respond to customers and prospective customers. This creates a negative brand image and can adversely impact online reviews.
Therefore for the best in reputation management, it's not enough to simply list your business across various web hosting platforms, but also to have a very proactive customer care ethic for online communications.
Below we list the best online reputation management services currently available, to help promote and protect your image or brand.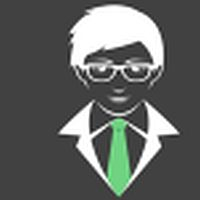 ---
The best online reputation management of 2023 in full:
Why you can trust TechRadar We spend hours testing every product or service we review, so you can be sure you're buying the best. Find out more about how we test.
Google Business Profile is a service that allows a business to register itself for display in local searches using Google. This is a key consideration, of course, because Google consistently accounts for more than nine in 10 Internet searches (via Statcounter).
What you also need to bear in mind here is that Google has spent the past few years actively promoting its own business listings for local searches. That not only means that Google is offering the potential for free promotion, but also that so long as you ensure a positive overall customer experience, then this will be one of the most visible ways of getting that message to other customers.
There can be as much work involved in managing your Google profile as you want, meaning it can be especially time-consuming for you to be able to reap its rewards. It's best thought of as a microsite to complement your website and social media profiles. Its reach, though, is next to none.

In years gone by, Apple has pulled in data from numerous third-party reviewing platforms to handle what it displays in its Maps app, but recent months have seen it introduce its own rating system.
Early in 2023, Apple announced Business Connect, allowing businesses to take ownership of their locations in Maps and keep them up-to-date. The tech giant said that it designed the service with smaller businesses in mind, presumable to help them manage their reputations without the need to pay for other services, however there's an API available for larger, multi-location businesses to roll out updates more quickly.
Many iPhone users still prefer to use Google Maps, which is why we featured Google Business Profile first, however with Apple's data now appearing in more places, including the commonly used Siri, Apple Business Connect is likely to be an important part of business reputation management moving forward.

Trustpilot has long been a go-to in the online review community, and while it may have been overshadowed by some more integrated offerings by Google and Apple recently, it remains a vital part of a business's online reputation management.
Companies can create a free account for some features, but to unlock its full capabilities and respond to reviews, you'll need to pay. Because customer reviews come from verified purchases, this means that Trustpilot ratings carry a particular weight.
We think the biggest value is arguably for a business to display a high Trustpilot ranking directly on its website through integrations and apps. This helps to reassure potential new customers that the business is indeed worthy of their attention, and can deliver when it comes to customer service. The basic premise is that so long as the business treats its customers well, the Trustpilot rating should remain high.

Yelp is a crowd-sourced local business review and social networking site, which is powered by both a website and mobile app. The aim is to provide users with incisive reviews and recommendations, but it can also be used by businesses to engage and communicate with both customers and potential customers, in order to encourage a positive overall experience.
As well as the listing services, Yelp also provides training for small businesses in how to respond to reviews, as well as how to work with social events if and when required. There are also additional information features such as health inspection scores.
Yelp has a huge user base and mobile reach, which makes it an especially important place to develop a good reputation, not least by taking the time to post promotions and updates, as well as being able to respond to any customer concerns or queries. Unlike Trustpilot that requires confirmed purchases, Yelp is open to all, leaving some room for abuse.
As a side note, sometimes Yelp users aim to be a little more creative with their reviews which may make some look eccentric – but don't worry, this is aimed at getting other people's attention and not intended to reflect badly on your business. In fact, if you do get a more creative review it can go viral, increasing your exposure!

TripAdvisor is a website where users can post reviews of holiday and hospitality-related services. It is considered an essential guide for travelers looking to find not just hotels and holidays, but also places to eat and other local services. Because of this, it is also an essential platform for any associated businesses to engage with tourists, but local and far-reached. Basic listings are free, but you can pay extra to have a featured listing.
While it may be regarded principally as a travel-based website, it has a wider remit that can include a lot of other services, not least business events that may include your company. This is especially the case in the "Things to do" category, where any business products or services encountered by tourists and travelers may come up.
For that reason, a lot of companies that are otherwise not directly involved in the holiday or hospitality business need to pay attention, especially if they are involved in or sponsor local events or other local promotions which may be mentioned. TripAdvisor provides an opportunity to reach a wider audience than you might expect, especially if there is any tourism activity in your area, so it can be an important website to claim your business listing on.

This is a website where you'll find numerous reviews for various eateries, primarily restaurants, along with other information like how expensive they tend to be and summaries of their environment and cuisine.
What makes OpenTable such a success is that it primarily serves as a platform for booking tables, later nudging users to leave reviews of their visited restaurants. Targeting existing users is far easier than establishing a review-only website, which means OpenTable could be spilling the beans (pardon the pun) about your food-based business.

Facebook is the world's biggest social media platform accounting for around two in three sessions globally, which means it can provide an essential vertical for ensuring your business reputation. This means not simply treating the website as a direct marketing opportunity, but instead as a communications platform – in other words, not just talking to customers, but listening to them.
Facebook makes it simple for you to create a dedicated page for your business, so you can easily interact with Facebook users, listen to customer concerns, and try to resolve difficult issues to everyone's satisfaction. This is especially important because Facebook users will commonly use the website's search function to find a company if they have a problem, in order to raise it directly with that business.
While bad customer experiences are in nobody's interests, at least having a Facebook page to make it easy for negatively impacted customers to reach you can help to turn the situation around. Better still, being able to provide a good resolution on such a public platform can help encourage other users to consider your products or services.
While privacy concerns continue to plague Facebook, remember that ultimately, you do have a degree of control, and can choose what business details and information you wish to share with the social network. You may also want to consider platforms like Instagram and TikTok, though they're more geared toward marketing than reputation.
We've also featured the best social media management tools.
---
What is an online reputation management tool?
To put it simply, a review of your business will contribute toward its reputation, which means that many of the services you'll want to choose specialize in business reviews.
However, there are some other aspects you'd want to consider that contribute to your reputation too, like branding. Ensuring consistency and accuracy across numerous platforms helps instill confidence in people about your brand.
How to choose an online reputation management service?
When deciding which online reputation management service to use, first consider who your target audience is. There's little point signing up to TripAdvisor if you're an online-only business, but if you're in hospitality it will probably be the first website you need to sign up for.
Generally speaking, for online reputation management, you will want to sign up for as many services as is both possible and applicable to ensure you have proper control over your reputation.
If you're looking outside the realms of business and more personal, or maybe you're self-employed and you're more concerned about your own reputation rather than an existing company, check out the best people finder services and the best background check services to uncover what people can find out about you and correct it before misinformation spreads.
Why should you get a reputation management tool?
In years gone by, businesses were primarily focused on advertising to sell their products. Nowadays, customers are less interested in your company's advertising efforts, and are more likely to do their own research.
Beyond product research, they're likely to want to know how other customers felt, and what sort of experience you provide. Your best reputation management comes from within, by maintaining high standards, however platforms exist for you to check what your customers really think about you.
In many cases, your business will straddle several reputation management boundaries and you'll want to consider utilizing many of them. Because they're cheap and very often free, online reputation management platforms can be a valuable tool for businesses of any size.
How we tested the best online reputation management service
To test for the best online reputation management service we set up an account with a range of different providers, then we tested the service to see how the platform could be used for different purposes and in different situations.
The aim was to see how easy each was to use, and how useful any tools provided were for reaching out to customers and potential customers.
We've also been on the other end of the platforms - as customers - seeing how easy it is to interact and leave reviews.
Read more on how we test, rate, and review products on TechRadar.