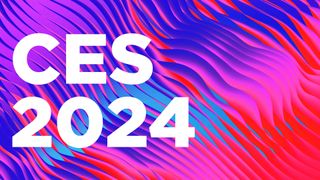 (Image credit: Future)
By the Numbers
* When: January 9- 12
* Where: Las Vegas, Nevada
* More info: www.ces.tech
CES 2024, the world's largest technology trade show, is set for January 9-12, 2024, in Las Vegas. The massive tech and gadget expo will see the launch of thousands of new consumer electronics products, services, and wild gadgets. This year we expect to see new technology across wearables, health, fitness, laptops, desktops, peripherals, tablets, and so much more.
The massive show that spans multiple conference halls isn't just about gadgets you carry, wear, and place on your desktop. This is a show on the road, or at least about products that take to the roads. There will be new electric vehicles – both cars and scooters – plus a ton of tech that goes in those cars.
This is also the place to see the unusual, from technology that puts you inside the game or takes you on a journey to robots that could assist or entertain you.
Don't worry about trying to keep track of it all. The TechRadar team is on the ground and will bring you all the latest news and information, so follow along with us here!
Best of CES 2023 | Best of CES 2022 | Best of CES 2021 | Best of CES 2020
Follow TechRadar on TikTok for news, reviews, unboxings, and fresh CES 2024 reports!