Virtual reality & augmented reality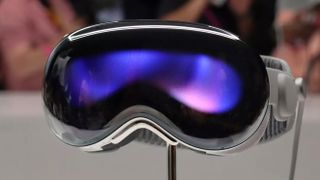 (Image credit: Future)
Virtual reality and augmented reality (VR and AR) offer some of the most unique experiences out there. You aren't just watching the action play out on your TV, phone screen, or computer monitor - you're actually part of the action.
The dominant force in the space right now is Meta (formerly Oculus), with its excellent lineup of hardware and software (which includes the immensely popular Oculus Quest 2) but it's not the only player. Valve, HTC, and Pico offer excellent VR headsets, and Xreal and Snapchat are among those creating fun AR smart glasses.
And then of course there's Apple, which recently entered the space with its Vision Pro mixed-reality headset. We expect that announcement to help move this category from niche interest to mainstream concern very quickly.