Verdict
The Sony Xperia XZ Premium is a handset jam-packed full of features, and from its impressive 4K display and huge power under the hood to an excellent camera and solid battery life it has all the core ingredients of a top smartphone.
The price is high, and that means it has some truly tough competition, with the Samsung Galaxy S8, LG G6, HTC U11 and iPhone 7 Plus all breathing down its neck, and if you're looking for a handset which has both style and substance you may find the Xperia XZ Premium a little underwhelming.
It's by no means ugly, but when you hold it up against its all-metal-and-glass rivals, the chunky bezels and plastic sides don't quite match up.
The 4K HDR screen is incredible when you find some 4K content to play on it, but for the time being at least there's still only a handful movies and shows at this resolution.
Unless you're someone with a passion for 4K, you'll be more than content with the QHD (2K) screens you get on the rival Android flagships.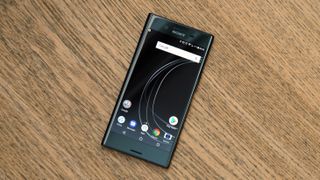 Who's it for?
If you're in the market for a high-end smartphone then the Sony Xperia XZ Premium needs to be on your shortlist. It has everything you'd want when paying top dollar for your tech, with its 4K display and slow motion camera two party pieces you can impress your friends with.
Design and style are a matter of opinion, and while Sony's more industrial design language doesn't dazzle in the way as Samsung's Infinity Display blending seamlessly into the body of the Galaxy S8 does, it does have a core of fans who enjoy the no-nonsense approach.
If your current phone is a flagship from two years ago or more there are plenty of new features packed into the Xperia XZ Premium to make it a satisfying upgrade.
However, those currently flaunting a flagship from 2016 will see less of an incentive to make the leap, with slightly more incremental upgrades on offer here.
Should I buy it?
If you're considering getting the Xperia XZ Premium, you may want to hold on. Sony is tipped to launch its successor (the Xperia XZ Premium 2) during MWC 2018 at the end of February, so an even better version could be available to you very soon.
If you're a die-hard Sony fan, the Xperia XZ Premium is the phone you've been waiting for. If you fall into this camp, buy it. You won't regret it.
It delivers on display, camera, power and battery life, making it one of the best flagships around – it's the best Sony smartphone you can lay your hands on.
However, if you're more manufacturer-agnostic you may want to consider your options at this price point before taking the plunge.
If you do opt for the Xperia XZ Premium you won't be disappointed, as you get an awful lot of bang for your buck, and we'd really recommend the Super Slow Motion feature – it's a lot of fun.
The Xperia XZ Premium isn't the only feature-packed flagship on the market, so here's a trio of high-end rivals that'll ensure Sony's new flag-bearer doesn't have an easy ride.
Samsung Galaxy S8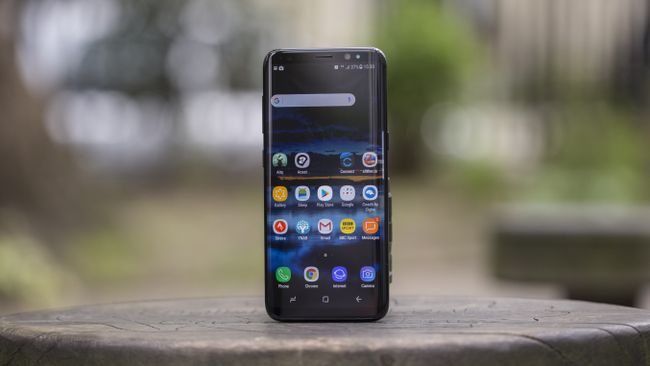 The Samsung Galaxy S8 is currently our best phone in the world, and any flagship smartphone will be compared to its 5.8-inch Infinity Display, futuristic design and supremely capable camera.
Head to head, there's not a lot to choose between the battery life, performance and cameras on these two phones, but the Samsung just edges out Sony when it comes to display and design.
That is, of course, if you're not a 4K HDR fan – if you are then the Sony Xperia XZ Premium is the phone for you.
The Galaxy S8 still has the Sony beat with a more comprehensive overall package, but the Xperia XZ Premium isn't far behind.
LG G6
The LG G6 boasts a larger display than the XZ Premium (5.7-inch vs 5.46-inch), but also a lower resolution, with a 2K offering rather than the Sony's 4K panel.
Its slender bezels mean the G6 is similar in size to the Sony, and it has a more premium finish with an all-metal-and-glass body – no plastic sides in sight here.
It's now quite as powerful under the hood, but round the back you get two cameras. One is a standard 13MP snapper while the other is a 13MP wide-angle lens, allowing you to get more of your scene into the shot.
HTC U11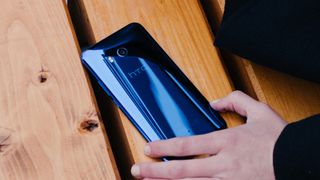 The HTC U11 has its own party trick, with 'squeezable' sides that allow you to launch apps and perform actions – such as snapping a picture – without touching the screen.
It's a novel way to use your phone, and while your squeezes are limited to a quick grip or a longer hold, this feature does help it stand out.
The premium glass and metal body looks great, even if it is a fingerprint magnet, and like its flagship rivals the HTC U11 has plenty of power under the hood, and an impressive camera round the back.