Due to the ongoing pandemic, where many people are now working remotely, the best headsets for conference calls are now more important then ever before.
The headsets you'll find on this page will ensure you are heard loud and clear, even in busy environments, and they also offer superb sound quality as well. Not only that, but they are comfortable to wear as well, which is vital if you spend lots of time in long conference calls.
You may have found that there's a huge amount of choice out there when it comes to business headsets, so we're here to help.
We've picked headsets that offer brilliant value for money, while also featuring top-notch audio and recording quality - as well as noise cancellation to eliminate environmental noise.
They are also compact enough to carry around with you, while looking smart and professional.
Read on to find out what our best business headphones and earphones picks are, and don't forget to use our price comparison tool to help you get the best deals, no matter your budget.
Also, make sure you check out our feature on everything else you need to set up your home office.
The best headset for conference calls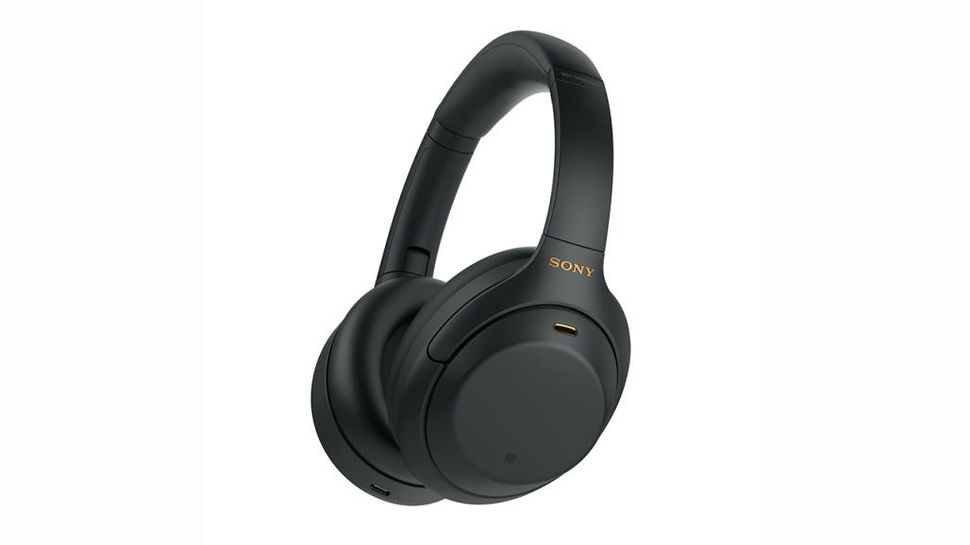 The Sony WH-1000XM4 are the best all-around business headphones, thanks to their combination of excellent sound quality and noise cancellation, as well as being wireless.
Not only do they sound great and pack excellent noise cancellation, but they manage to do this all wirelessly.
While they don't look significantly different from their predecessors, a number of new features including multipoint pairing, DSEE Extreme upscaling, conversational awareness and auto-play/pause using a built-in sensor all help the WH-1000XM4 claim the title of best headphones available.
Offering all of this without a serious price-premium over the competition means the Sony WH-1000XM4 are a great all-around choice.
Read the full review: Sony WH-1000XM4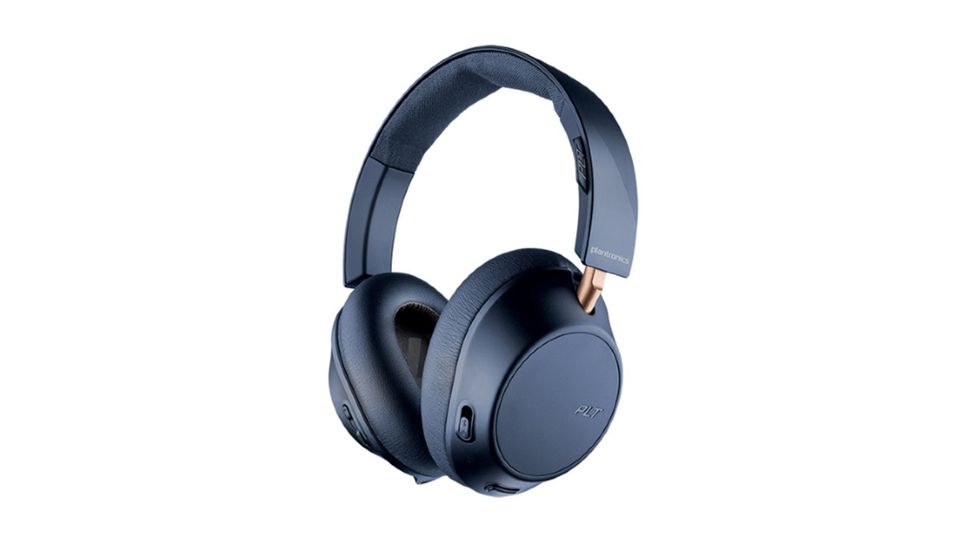 For years, the Plantronics BackBeat Pro 2 (below) were among our favorite wireless headphones because of their excellent sound, build quality and features. Unfortunately, they were also kind of expensive.
For a lot less ($150 / £140 / AU$240), Plantronics now sells the brilliant BackBeat Go 810, which use less premium materials but sound nearly identical to its more expensive predecessor – and sport an equally chic design.
With that in mind, the BackBeat Go 810 are the best headphones for those that want wireless connectivity without the high price tag.
Read more: Plantronics BackBeat Go 810 review
The Plantronics BackBeat Pro 2 offer excellent battery life, great sound quality and good active noise cancellation for the business man or woman in your life. They may not offer the best noise cancellation – especially compared to the Bose QuietComfort 35s or the Fidelio NC1 – but at only $200 (£230, AU$250) it's hard to think of a better travel headphone for the price.
Ultimately, with the BackBeat Pro 2, you're getting a travel headphone with incredible battery life, supreme comfort, the ability to pair two device as one and, most importantly, good sound quality for the cost.
Read our full review: Plantronics BackBeat Pro 2
These no-holds-barred wireless headphones are oozing with positive qualities, but for many, they're almost prohibitively expensive. However, if you're an audio lover that can spare the expense, do not hesitate on this comfortable, hard-working set of headphones that will likely last for years.
Read the full review: Sennheiser Momentum Wireless
Jabra has built a solid reputation as a manufacturer of high-end audio kit, but sadly these headphones aren't nearly all there. Although the design and materials are no doubt high-end, and the hide-away microphone is a great touch, the audio quality both when speaking and listening is somewhat poor, and the battery life runs out much too quickly.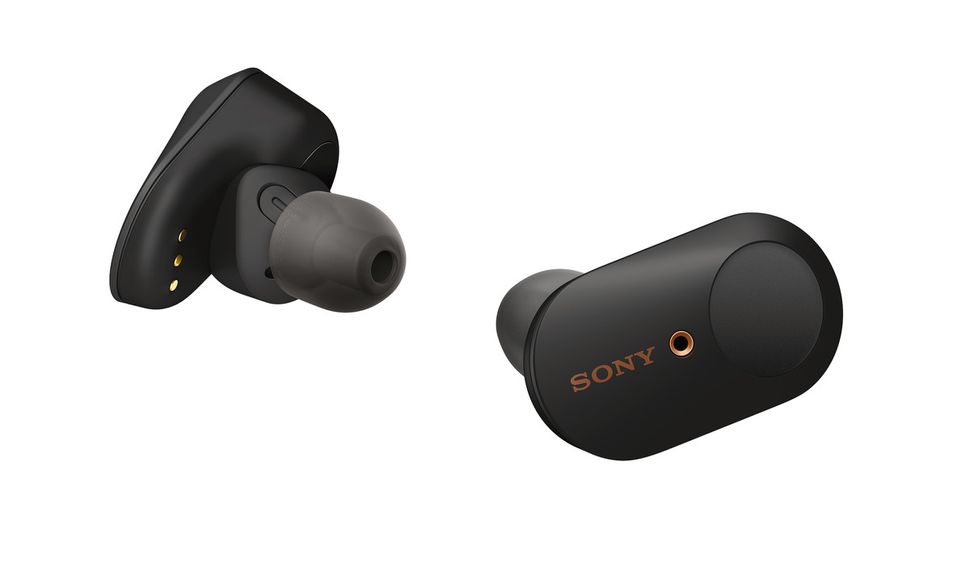 Considering it's still rare to get noise cancellation in wired earbuds at all, the fact that Sony has managed to pack it into a pair that are not only wireless, but true wireless is very impressive indeed, and means these are some of the best business headphones available.
The Sony WF-1000XM3 manage to offer a level of noise-cancelation that's very good for a pair of wireless earbuds – they won't offer the same isolation as a pair of over-ear cans, but if you're after a sleek form factor then the compromise is worth it.
If you don't want the inconvenience of carrying full-size cans, these true wireless earbuds are a persuasive and smart alternative.
Read more: Sony WF-1000XM3 Wireless Earbuds review
If you're in the market for the best in-ear headphones, you should really be looking at Shure's entire catalog of truly excellent in-ear options. Of them all, however, our current favorites are the Shure SE215s – they're not the top-tier performers from the audio company, but we think they offer the best performance-to-price ratio of any of Shure's headsets.
Sure, the headphones look great in their futuristic-looking translucent, space grey color, but the best bit is that you can snag the Shure SE215s for ~$100.
Read the full review: Shure SE215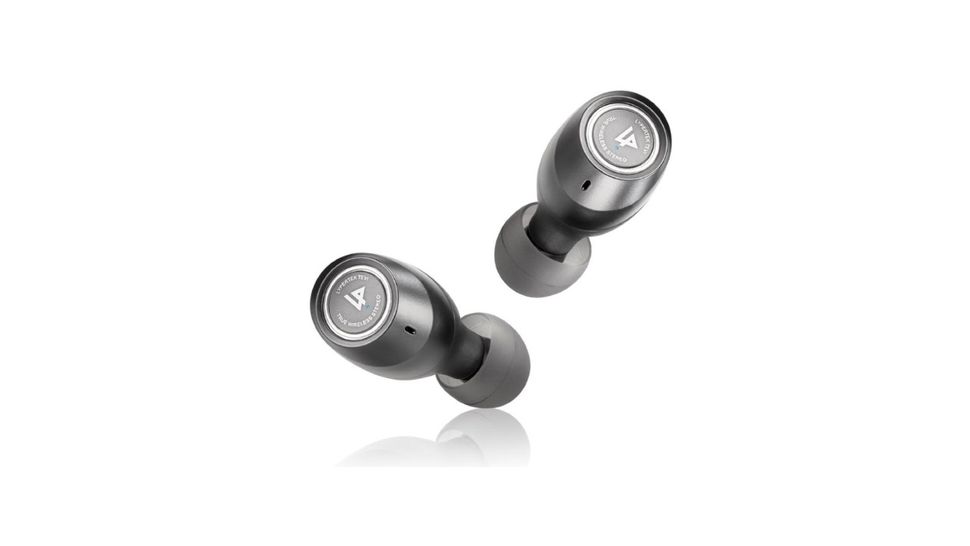 You may not have heard of up-and-coming audio brand Lypertek yet, but expect to hear a lot from it soon – its Lypertek Tevi are among the best true wireless earbuds we've tried, especially given their low price tag ($130 / £99 / AU$185).
With USB-C charging, a well-balanced sound, lengthy battery life, and waterproofing, they tick every box you could ask for, from what are basically a pair of budget buds.
The Lypertek Tevi, surprisingly, might just blow you away, punching well above their weight and rivaling buds from some of the biggest audio brands on the planet – and making it onto our round up of the best headphones.
Consider us pleasantly surprised.
Read more: Lypertek Tevi true wireless earbuds review
The V-Moda Forza offer a lot – they sound good, are built to last, and have an innovative modular design that we really like is like nothing we've seen before on an earbud. The Forza, therefore, are perfect for anyone who wants headphones that can do it all, from working out to taking these with you on the morning commute to the office.
Sure, they're not the most balanced sounding or highest resolution, but the water resistance and modular design of the Forza make them a pretty compelling option.
Read the full review: V-Moda Forza