The BT Whole Home Wi-Fi is an elegant solution for large homes that need wide Wi-Fi coverage, but it comes at a cost.
Pros
+

Great design

+

Easy to set up

+

Very good app

+

Excellent performance
Cons
-

We didn't like

-

Lack of flexibility

-

Expensive

-

Not as feature rich as traditional routers
Why you can trust TechRadar We spend hours testing every product or service we review, so you can be sure you're buying the best. Find out more about how we test.
If you're struggling to get Wi-Fi reception in certain areas of your house, then BT's new Whole Home Wi-Fi setup could be for you. As the name suggests, this is a set of devices that should ensure your entire home is covered when it comes to wireless networking.
It achieves this by including not just one single router that will sit in a room and struggle to transmit Wi-Fi far and wide, but two extra devices that you can dot around your house to guarantee blanket coverage. They all transmit the same Wi-Fi network, creating a 'mesh' that allows you to seamlessly switch from device to device easily.
Mesh networking is becoming increasingly popular – Google's foray into home networking with its Google Wifi devices utilizes this concept.
At first the Whole Home Wi-Fi setup was launched at £299.99, making it quite a bit more expensive than Google Wifi, but BT has informed us that it is now being sold for £199.99. That's quite a price cut, and while it is still expensive, it certainly makes the BT Whole Home Wi-Fi setup a more enticing proposition.
Design and setup
As we mentioned earlier, BT refers to its Wi-Fi units as 'discs', and it's easy to see why. Each one is smallish, white, flat and circular, and look rather nice compared to many other routers. They each come with rounded metal stands, and all the units are identical as well, so there's no 'base' unit that's designed especially for plugging into your modem – any of the units will do.
The front of each unit displays the BT logo, along with a single LED at the bottom that's used as a status light. It changes colour depending on the status of the router, and if it glows blue everything is alright.
If the LED shows amber, then that's the BT Whole Home Wi-Fi system telling you that that particular unit is positioned in isn't ideal, and that you should move it. This is a handy guide to making sure each unit is positioned to give you the best possible Wi-Fi coverage throughout your home.
The LED will also turn purple if the unit is updating its firmware, and red if there's no connection or there's an error.
On the rear of each unit is a single Ethernet port, WPS (Wi-Fi Protected Setup) button, power button, a factory reset button and port for a power supply. The details of the Wi-Fi network, such as the name, password and admin password are printed on the back. In a nice design feature, you can pull out the tab with these details and keep them elsewhere, which saves you having to crawl around the back of the router every time someone comes over and wants to connect to your Wi-Fi.
Behind that tab is a hole for wall mounting the router. With most routers we'd rarely suggest hanging them out for all to see, but the BT Whole Home Wi-Fi units are so nicely designed, they wouldn't look to out of place.
Annoyingly, there's no easy way to remove the metal base of each disc, so if you do wall mount them, they wouldn't hang flat against the wall, which is a shame. While a nice design isn't always the highest priority for router manufacturers, the fact that BT has obviously taken some time and consideration when designing these units means you don't feel the need to hide them away – which would potentially limit the strength and reach of their Wi-Fi networks.
With three separate units, you'd fear that setting them up would be overly complicated, but thankfully we found that not to be the case at all.
This is because the process is handled by the BT WholeHome app, which can be downloaded on iOS and Android devices. This takes you through the setup procedure in an easy-to-follow way. All we had to do was choose a disc and plug it in to our modem using an Ethernet cable.
With the disc plugged in, we loaded up the app and selected 'Get started'. The step-by-step guide then shows you with illustrations how to connect up your router.
Once the first disc is up and running, the app then took us through the process of setting up and positioning the other discs. Again, this was nice and straightforward, with the app displaying colour-coded graphics for whether the phone was in a poor location, or a good location. If it is designated 'good', then you can plug in and install the disc as close as possible to that location.
When all of the discs are installed they will reboot, and then turn into one large Wi-Fi network. You can then connect your devices to this new network, and they should then connected to the closest disc.
You can see which devices are connected to which disc through the BT Whole Home Wi-Fi app, which is very useful. You can also use the 'Pause' button to temporarily disable the Wi-Fi network, for example if it's bed time and you don't want the kids to be distracted. Sadly, you can only pause the entire network, rather than pause the network for specific devices, like you can with Google Wifi. This means no one can use the network while it's paused.
Performance
Considering how easy it was to set up BT Whole Home Wi-Fi, we were hoping for a similarly impressive result when it comes to performance. We used the BT Whole Home Wi-Fi in a building with three floors, with a BT Whole Home Wi-Fi disc on each floor (with the one in the middle connected to our wired network).
Next to the middle disc, we recorded speeds of 134Mb/s, which is around what we would get with a wired connection.
Moving one floor above (and in another room), we got an impressive 122Mb/s, where single routers would usually struggle. Going down to the bottom floor also saw an impressive speed, this time 133Mb/s. Each time, our test device switched to the closest BT Whole Home Wi-Fi disc, and it is clear that the connection between the three discs was nice and strong.
In different house layouts the performance may be even better (or worse), but it's clear that if you have a large house or office and need your Wi-Fi to reach throughout the building, then the BT Whole Home Wi-Fi is a very good choice – but then there's cheaper alternatives, such as using powerline adaptors.
We liked
The BT Whole Home Wi-Fi is a very nicely designed set of Wi-Fi points that wouldn't look out of place in many people's homes. They aren't quite as small or as desirable as Google Wifi, but overall we're very pleased with the look of them.
Setting them up was very easy thanks to the user friendly app, which also gives you plenty of tools for maintaining your network when it's in use. Finally, performance was also very good.
We didn't like
This is still an expensive proposition, and it's a shame BT doesn't offer packages with two, or even one, discs, which would offer more flexibility for different house sizes.
Only having one Ethernet port, and no USB ports, makes BT Whole Home Wi-Fi a solution more suited for home use, rather than office or professional use. You may still have to rely on your existing modem to do a lot of that heavy lifting.
Final verdict
Even if BT isn't your ISP, the BT Whole Home Wi-Fi kit is worth considering if you have a large home that has far flung corners that struggle to get Wi-Fi. It's elegantly designed, easy to set up and can offer real performance increases.
However, if you have a smaller home, or a tighter budget, we'd suggest not going the Mesh route offered by BT Whole Home Wi-Fi, and instead look towards powerline adaptors for extending the internet throughout your house.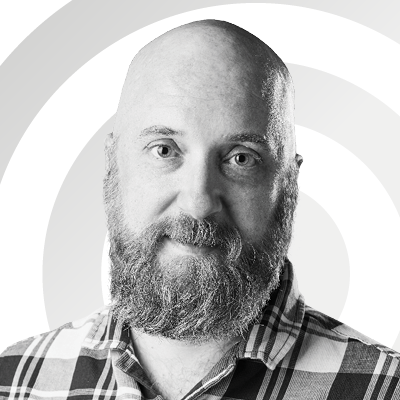 Managing Editor, Core Tech
Matt is TechRadar's Managing Editor for Core Tech, looking after computing and mobile technology. Having written for a number of publications such as PC Plus, PC Format, T3 and Linux Format, there's no aspect of technology that Matt isn't passionate about, especially computing and PC gaming. Ever since he got an Amiga A500+ for Christmas in 1991, he's loved using (and playing on) computers, and will talk endlessly about how The Secret of Monkey Island is the best game ever made.