Why there's no one-size-fits all solution to security maturity
Organizations must strive for the highest level of security maturity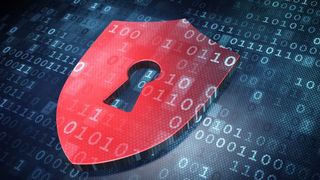 (Image credit: Altalex)
Organizations of all sizes must strive for the highest level of security maturity, but the approach must be aligned with their unique set of security needs.
With businesses handling more data than ever, cybercriminals are doubling down on efforts to strike them. An alarming 83% of organizations experienced more than one data breach in 2022.
The threats are evolving, and scams are becoming more sophisticated, using mediums such as virtual meeting platforms to persuade employees to transfer money or data. Now's the time to take cybersecurity measures to the next level, but the size of a business should influence its approach.
Size matters
The largest organizations have unique and specific security and compliance needs. As such, their cybersecurity strategy must be aligned with their unique risks. Large businesses have the most to lose, with successful hacks resulting in huge gains for cybercriminals – and often making headlines in the process if a high-profile brand is involved.
Small businesses, on the other hand, are unlikely to have the time and resources for, or specialist knowledge of, cybersecurity. Cybercrime is expected to cost the world $10.5tn by 2025, with small businesses absorbing much of the impact. While small businesses may feel that cybercriminals will not target them due to their size, the exact opposite is true.
The prevalence of software-as-a-service (SaaS) in the criminal underground makes targeting thousands of small businesses as easy as the click of a mouse button. Nobody is "too small" for today's cybercriminals.
Chief Product Officer of VikingCloud.
Assessing security maturity
Security maturity is an organization's security position relative to its risk environment and tolerances. An organization's level of maturity is determined by how efficiently it implements security controls, reporting and processes.
There are five levels of security maturity:
Level one: Information security processes are unstructured, policies are undocumented, and controls are not automated or reported to the business. They can be limited to foundational controls, such as scanning.
Level two: Information security processes are established, and policy is informally defined, but only partially applied.
Level three: At this level there is more attention to policy documentation, implementation, and automation of controls, as well as greater levels of reporting.
Level four: Achieved once the organization controls its information security processes with comprehensive policies, widespread implementation, a high degree of automation and business reporting.
Level five: At the highest level of security maturity, the policy is comprehensive and formally adopted. Full deployment and automation of controls have been achieved and business reporting occurs across all systems. Information security processes are constantly monitored and optimized.
Generally, the lower the revenue, the lower the maturity. One reason is larger businesses tend to have more established business processes and organizational structure than their smaller counterparts. But a common characteristic of companies with mature cybersecurity programs is ensuring the entire organization is aware of cybersecurity practices.
Creating a security-first culture and implementing best practices to ensure security controls are effective and comply with data privacy regulations are the first steps to raising your maturity level. Both large and small companies can develop a robust security-first culture with the right guidance.
Part of this is making cybersecurity a board issue; involving directors in security discussions will encourage a proactive stance that trickles down and enhances the security approach of your whole organization. For smaller companies, the owners need to buy-in on the importance of maturing their security stance – and for that mindset to trickle down the rest of the company.
Automation is also a critical part of achieving a high level of security maturity. Implementing automated solutions means higher reliability, greater efficiency and provides better reporting for a quicker response time. But the process of raising maturity levels starts with adopting a cybersecurity framework that will help identify risks, protect company assets and detect, respond to and recover from a cybersecurity attack.
Understanding security frameworks
The US Department of Energy's Cybersecurity Capability Maturity Model (C2M2) is one of the leading security controls framework that helps organizations measure information security processes and identify how to improve them.
The Center for Internet Security (CIS) Cybersecurity Maturity Model (CMM) is another comprehensive policy, controls, automation and reporting model that provides organizations with confidence that they are managing cybersecurity effectively and protecting themselves from a full spectrum of threats. This framework, originally developed by the U.S. Department of Defense, provides a guide to assess the security maturity of an organization according to its efficiency in meeting a number of controls.
But all frameworks tend to be based on NIST (National Institute of Standards and Technology) standards, which help federal agencies comply with the Federal Information Security Management Act (FISMA) and other regulations.
The NIST Cybersecurity Framework is one of the most adopted NIST standards; it is a voluntary framework for businesses of all sizes and in all sectors, created through collaboration between the US Government and organizations to promote the protection of critical infrastructure.
Finding the right partner
As the criminal landscape changes, organizations of all sizes find themselves looking for help. It's important for all businesses to be clear on the skill sets they need to be able to choose and partner with the right security vendor. The best partners will support and guide the organization from any stage in its security and compliance journey. While much of the partnership will be driven by skilled people, it's also vital for the partner to have a platform that ties security and compliance together.
It is impossible to ignore the global increase in security threats. Today, it is not a matter of if an organization will be attacked but when and how often. Combined with increasingly complex compliance mandates, organizations of all sizes should prioritize assessing, and raising, their level of security maturity – before it's too late.
Are you a pro? Subscribe to our newsletter
Sign up to the TechRadar Pro newsletter to get all the top news, opinion, features and guidance your business needs to succeed!
Kevin Pierce, Chief Product Officer of VikingCloud.