How tech manufacturers can contribute to the circular economy
How tech manufacturers can contribute to circular economy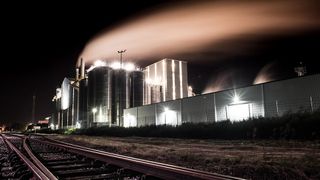 (Image credit: Pixabay)
In the context of slow growth and high inflation, it is common to see tech manufacturers prioritize profit over sustainable practices. While on the surface this may seem understandable, what many don't realize is that you can achieve both.
Trading off sustainable choices for cheap alternatives can result in quick and dirty production processes, messy supply chains, unethical production conditions and poor product longevity. Not standards we want to promote in times of economic uncertainty.
In addition to being morally questionable, a profit focus with minimal consideration to the planet is proven to be an unwise commercial strategy too, with research from Epson revealing that 70% of consumers have boycotted brands they perceived to be 'unsustainable'.
Adopting a business model based around a circular economy is a great way for businesses to achieve long-term profitability – but without proper guidance, it can be difficult to understand how to do this effectively.
Analyzing the supply chain
There can be many poor sustainability choices embedded within product supply chains and so the first step to achieving a circular business model is to understand the lifecycle of materials within it. This means collecting information and data around the application and lifecycle of materials, as well as the level of energy and water usage.
Having this intelligence available is the equivalent of a business putting their dirt on the table, and it establishes a better understanding of what improvements can be made. Whether this means reusing or recycling materials or keeping emissions down by using renewable energy.
Once the supply chain is understood from the raw materials all the way through to the tools, spare parts, consumables, packaging, and everything in between, then a company can start implementing sustainable measures. Stages of the supply chain that are managed or operated by third parties may not be within your immediate control, but a full supply chain analysis will help you to understand what external collaboration and accountabilities will be needed.
Boris Manev is Head of Sustainability and Government Affairs at Epson Europe.
Keeping carbon emissions under control
Manufacturers also need to closely review the energy consumption in its offices. Taking a close look at this intelligence will inevitably reveal that the areas where the business is consuming too much energy also happen to be the areas that are costing more money than they should. Not all solutions will publicize their energy consumption, but for the brands making a conscious effort to do so, it should be an upgrade that's easy to find, whether it's anything from PCs or printer, through to fridges, display technologies, and so on.
Additional cost, but also time, can be saved by simple initiatives like cutting down on single-use materials, using water and light sensors to preserve energy, sourcing from local suppliers, using renewable energy, and updating tech hardware to more efficient models.
Printers are a technology that can be found in almost every single office in the world – and yet the majority are still high maintenance laser devices which consume large amounts of energy and offer low ink yields. By making a simple switch to more modern inkjet alternatives, businesses can both reduce carbon emissions and save considerable sums of money.
While simple technology changes sound small, the more commonplace they become in the decision-making process, the larger outcomes they will achieve in the long run.
Remanufacturing for less waste
Building new products using the combination of new, repaired, and spare parts that would have been disposed of otherwise – known as remanufacturing – is a vital step in extending product lifecycles and contributing to a circular economy too.
Many tech manufacturers have reported that since implementing remanufacturing into the production process, they have been able to reuse and recycle in areas of the business they never would have thought would be possible. For example, even building materials can be repurposed for different products related to an entirely different area of the business.
Having remanufacturing practices in place not only contributes to the circular economy, but it also increases product lifecycles and reduces cost and waste, allowing savings to be passed on to customers who are struggling with the cost of living. Businesses can go one step further by offering consumers a recycling program for their products.
Long-term sustainability needs to be the priority
Ultimately, the key to becoming a long-term sustainable organization is by listening and learning from industry peers. Industry bodies such as the Responsible Business Alliance (RBA) offer invaluable partnerships for businesses looking to increase their environmental standards and be held accountable for them. Years of experience across global markets offer an invaluable currency in today's climate as businesses strive to do better but seldom have the specific expertise and guidance to achieve it.
Tech manufacturers will find that if they invest the time to learn from others, audit supply chains, and reassess their own technology choices then they will both minimize their impact on their environment and likely become more profitable too.
Are you a pro? Subscribe to our newsletter
Sign up to the TechRadar Pro newsletter to get all the top news, opinion, features and guidance your business needs to succeed!
Boris Manev is Head of Sustainability and Government Affairs at Epson Europe.