Era of efficiency: The state of IT service management in 2023
The future of IT service management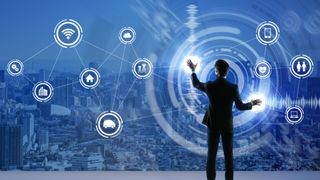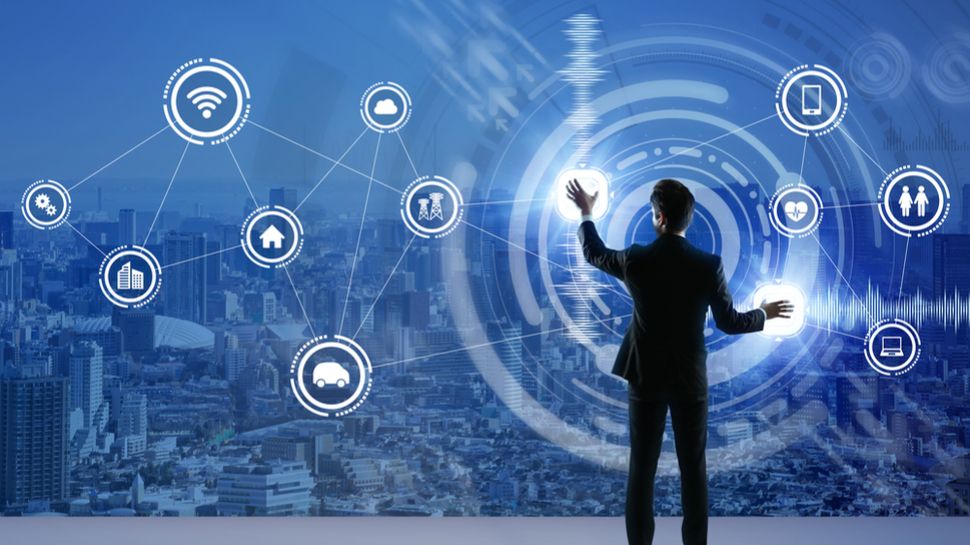 (Image credit: Shutterstock)
The Great Software Reset is upon us. In a flatlining economy, and against a backdrop of escalating inflation and the cost of living crisis, the old era of big budgets for bad software is ending – paving the way for the era of efficiency.
With this shift comes a whole new approach to the way companies do business. More and more businesses are putting their people first, migrating to technology that employees of newer generations actually like using; easy-to-use software that enables them to do their job better in a fast-paced, digitally-driven market. Here are some ways the ITSM industry is changing to keep up with demand in an economically turbulent time.
Automation drives efficiency
There's a very real labor shortage affecting the industry right now, and IT workers are pushing themselves to the limit to meet demands. Forced to do more with less, businesses are looking at using AI-driven automation to reduce the wasteful and mundane tasks employees do, so they can focus on higher-order work. As a result, productivity is moving forward and employees are more motivated.
Our data shows that automation helps companies solve 80% of tickets in the first interaction for simple tasks like password resets and simple troubleshooting. And automation doesn't just help by resolving tickets in the first interaction, it also reduces resolution time and enhances the overall customer experience with instant and precise responses.
As companies continue to utilize AI within their workplace, further automation uses will become available too. By building up a data set of common issues and solutions, predictive analysis will become increasingly useful in identifying potential issue trends in order to prevent and anticipate problems before they become more serious, or even appear in the first place.
Simon Johnson is the VP of Sales and General Manager for UKI at Freshworks Inc.
AI-powered service
Generative AI has dominated the technology sphere in terms of attention for the last few months, and it's easy to see why. Organizations from all industries are looking to capitalize on the tool, and are exploring ways to maximize their efficiency by employing generative AI. Within the ITSM industry, today's technology is empowering virtual agents, as well as turning today's human agents into support superheroes.
AI is becoming more and more adept at driving conversational support through virtual agents. Employees can simply use their preferred choice of messaging channel to request dashboard access, at which point an AI-powered virtual agent can handle the request instantly, empowering employees to only direct their attention to the requests that require that special human aspect.
Virtual agents allow for faster resolutions for customers and free up their human counterparts' time to work on more complex queries. AI use doesn't need to be limited to just virtual agents, however. Human agents can quickly respond and resolve IT tickets using AI to automatically identify and associate the issue with similar incidents. With the help of AI, agents can guarantee faster response times.
Game-changing bots
The majority of us use some kind of collaborative chat app at work every day. Imagine an automated bot on this channel that helps you achieve instantly what is usually a menial task – requests, approvals, status updates, all done from the same app.
When a customer first raises a ticket, bots have managed to halve the time it takes to give a first response. Once this first response has been registered, bots work side by side with IT teams to provide quick resolutions to recurring requests, vastly cutting down resolution times. These dips in resolution times mean customers can get back to work sooner, leading to higher productivity and greater customer satisfaction.
Usage of automation and bots also plays a role in minimising friction while providing solutions – companies can resolve the majority of small issues raised in the very first interaction. This translates into huge time and effort savings for customers, removing the unnecessary back and forth with an agent to resolve simple issues, while also ensuring agent efficiency isn't disrupted by simple tasks.
Keeping it personal
Despite all the shiny new attractive features that come with the rising applications of AI and automation, companies must remember the importance of utilizing these technologies in tandem with their workforce, not as a full replacement.
In fact, across the globe, findings highlight an interesting pattern: having the fastest IT support doesn't always equal higher satisfaction, suggesting that personalization holds a significant sway on customer satisfaction in many parts of the world. In a recent study by McKinsey and Company, it was shown that companies that excel at personalization generate 40 percent more revenue from activities than average.
The evidence drives a clear message – a successful customer experience outside the realm of quick-fix issues requires a degree of personalization. This personalization can also be informed by technology: leveraging AI analytics to gain insights into customer's behavior, preferences and pain points can help provide users with customized experiences. By training agents to appropriately use AI solutions, businesses can empower their employees while maintaining a balance between efficient interactions and customer satisfying experiences.
Informing future strategies
With these points in mind, businesses are more than well-equipped to face the economic downturn. As AI develops into more and more advanced iterations, customer service will continue to adapt. It will become increasingly important to not get left behind, and focus on making these impressive new technology strategies accessible to the workforce. Although streamlining and efficiency may be the most exciting benefits of these solutions, it is important to note that an empowered workforce is the one that will produce the best results.
Are you a pro? Subscribe to our newsletter
Sign up to the TechRadar Pro newsletter to get all the top news, opinion, features and guidance your business needs to succeed!
Simon Johnson is the VP of Sales and General Manager for UKI at Freshworks Inc. Simon has over 17 years of experience leading business teams at fast-growing technology companies.