Cognito Forms is a game-changer, automating administrative work and streamlining business processes. Its powerful data collection and user-friendly interface empower global innovators. With both free and paid plans, you can create powerful workflows with Cognito at a fraction of the price of other premium online form builders.
Pros
+

Powerful automation eliminates repetitive tasks, boosting productivity

+

Intuitive form builder simplifies online form creation

+

Versatile platform with advanced features like conditional logic
Cons
-

Changes made to form templates directly affect submitted forms, which is inconvenient

-

Support documentation needed for complex tasks
Why you can trust TechRadar We spend hours testing every product or service we review, so you can be sure you're buying the best. Find out more about how we test.
Cognito Forms simplifies administrative tasks, boosts productivity, and promotes collaboration by automating routine processes and streamlining project management by using a customizable online form builder. An apt example would be that you can prepare an email list by quickly collecting information through forms. As a global leader in form building, Cognito Forms fill the gap between traditional form builders and large enterprise systems — it's simple enough for beginners yet comes with lots of power-packed features for developers.
Simple yet sophisticated, Cognito Forms allows anyone without coding experience to create online forms in just minutes. To create your first form using Cognito Forms, you can choose a template and personalize the fields and layout to suit your requirements. From simple surveys to complex registrations, it's all really quick yet hands-on.
Cognito Forms: Plans and pricing
Cognito Forms offers a range of plans tailored to suit your specific requirements.
The Individual plan allows one user, unlimited forms, 500 monthly entries, and 100 MB of storage, all free of cost. It's ideal for individuals who aren't very well-versed in form creation.
The Pro plan builds advanced forms with no ads at $15 per month. You get support for 2 users, which may be underwhelming, but you can always add extra users at an extra $5 per month per user. What's more, you get unlimited forms, 2,000 monthly entries, and 1 GB of storage. Small businesses and professionals seeking advanced form functionalities will find this plan suitable.
The Team plan is perfect for growing teams and businesses that require collaboration and payment integration – create flexible workflows and integrate with Square and PayPal at $35 monthly. Besides the usual unlimited forms, you get to onboard 5 users, 10,000 monthly entries, and 10 GB of storage.
The Enterprise plan comes with 20 users, unlimited forms, unlimited entries, and a massive 100 GB of storage. Because of its hefty price tag of $99 per month – still at par with a mid plan of most other form builders, it's best suited to large organizations with complex form requirements and extensive storage needs.
Cognito Forms: Features
With a simple-to-understand interface, creating forms with Cognito is a breeze. Simply click on "create new form" and use the "plus" sign buttons to add as many fields as you need. You get an option to select from 17 field types and 5 layouts. Every field can further be customized as per your needs. Let's find out what more Cognito Forms have to offer.
Streamlined data collection
Cognito Forms helps you to easily customize the data collection process, whether for surveys, order forms, lead forms, work orders, or internal/external documentation. This is made possible through the platform's flexible field types, which enable the accurate and relevant collection, validation, and handling of various data types.
Cognito Forms goes the extra mile by offering functionalities such as electronic signatures for legally binding documents, file uploads for attachments, lookup fields for managing frequently used lists, rating scales for tailored feedback, repeating sections for user-friendly forms, and save and resume options for longer and complex forms.
Efficient data management
Cognito Forms simplifies data import and export by generating custom Excel templates that match the form fields, ensuring accurate mapping and facilitating seamless data transfer between systems. Whether you're migrating from other systems or need to generate reports or archives, the visual interface allows you to seamlessly consolidate or transfer data in and out of your account.
You can sort and filter information by column and content, ensuring the data you need is readily accessible. You can also personalize and store your preferences, ensuring a seamless data management experience upon each login.
Cognito Forms simplifies bulk actions by allowing you to select multiple entries simultaneously. You can perform various functions like changing status, downloading files, exporting data to Excel, and deleting entries, saving time and effort. You can also share entry data via email and effortlessly route sales leads or work orders to others.
Integrations made easy
Cognito Forms takes data integration to the next level with its robust native and third-party integrations.
The platform seamlessly integrates with popular website builders like WordPress, Wix, and Weebly. You can easily embed forms directly into the websites, allowing you to collect information efficiently and make changes effortlessly.
Leverage analytics with Google Analytics integration to gain valuable insights into form performance, optimize content collection effectiveness, and improve completion rates.
The power of integration expands further with Cognito Forms' compatibility with Microsoft Power Automate, Zapier, Make, and JSON Webhooks.
Workflow automation simplified
You can collaborate seamlessly around the data using Cognito Forms' robust workflow features. And automate entire processes, from information gathering to approvals and assignments.
I particularly liked the conditional and customizable email notifications to keep your team informed and engaged throughout the workflow. For instance, upon a user's completion of a purchase on your e-commerce platform, you can promptly email your fulfillment team. It'll help them to swiftly process and ship the order, ensuring that there are no delays.
Security and compliance at its best
Cognito Forms ensures secure data transmission through robust encryption protocols, utilizing TLS 1.2/SSL encryption and HTTPS at all times. The platform's hosting on the Microsoft Azure cloud platform guarantees compliance with Health Insurance Portability and Accountability Act (HIPAA) regulations, instilling confidence in its reliability.
With strict administrative, technical, and physical safeguards in place, Cognito Forms enables the secure collection and storage of protected health information (PHI), ensuring the privacy and confidentiality of patient data.
This form builder also helps you to customize your security protocols to suit your unique needs — you can enhance account security by enabling two-factor authentication and so on. Data integrity is upheld with preventive measures against JavaScript injection, and sensitive information is encrypted using 256-bit AES encryption.
The platform adheres to US and international regulations such as General Data Protection Regulation (GDPR) and California Consumer Privacy Act (CCPA). It empowers individuals to control their data by offering explicit consent requests and transparent data handling policies.
Seamless online payment integration
Cognito Form's integrated online payment features and trusted processing partnerships make it a breeze for businesses to accept card payments directly through their websites.
With popular payment providers like PayPal, Square, and Stripe, you can choose the one that best suits your needs. Their online transactions adhere to Payment Card Industry, PCI (DSS) Level 1 standards and robust security measures, including encryption and secure data transmission. No matter what, customer payment information remains safe throughout the form submission process.
Stripe, available on all Cognito Forms plans, allows you to accept online payments through credit cards, Apple Pay, and Google Pay. Square consolidates your online and offline credit card processing, offering a single, easy-to-manage solution. Meanwhile, PayPal, one of the world's most recognized online payment platforms, seamlessly integrates into your forms, enabling simple online sales.
Cognito Forms: Interface and in use
Cognito Forms' V2 update offers a seamless and intuitive interface, enhancing the form-building experience. Dropdowns, date pickers, and time pickers open effortlessly with tabbing or clicking. Loading animations, improved field animations, and a visible header on the "form not available" page improve the form display.
Field styling is consistent, and branding has been refreshed. Address fields are aligned, and spinners allow continuous value adjustment. Integrations are streamlined, and embedding multiple forms is easier.
Error messages are more precise, with required asterisks adapting to different backgrounds. The asterisks are now lighter for improved visibility on dark backgrounds.
Cognito Forms: Support
With a dedicated customer support team, Cognito Forms ensures you receive a comprehensive response within 24 hours. They respond to support requests between 8 a.m. and 5 p.m. EST, Monday to Friday.
One of the standout features is the ability to supplement your support requests with screenshots or videos. This visual aid helps the support team better understand your problem, leading to quicker resolutions.
Furthermore, Cognito Forms boasts a team of real people, not bots. While the human touch guarantees the highest quality support possible, tailored to your needs, the absence of bots means you cannot really reach out for help outside the above-mentioned time.
But sure enough, there are blog posts, user guides, FAQs, and video tutorials to unlock more valuable insights and assistance.
Cognito Forms: The competition
Let's take a closer look at two key competitors and how they compare to Cognito Forms:
Typeform stands out for its visually appealing and interactive forms, creating an engaging user experience. It offers various themes and designs, but its specialty lies in surveys and questionnaires, providing advanced logic and branching options.
However, Cognito Forms distinguishes itself with its robust form-building capabilities and ease of use. Cognito Forms is easier to set up and administer.
JotForm, a strong competitor, excels in customization options. It provides a vast selection of form templates and a drag-and-drop editor, enabling users to create highly personalized forms.
JotForm also offers advanced form fields, allowing for more intricate data collection. While both JotForm and Cognito Forms are excellent form builders offering similar advantages, I'd give JotForm a few extra points for its feature updates.
Cognito Forms: Final verdict
Overall, Cognito Forms is a reliable and efficient solution for transforming how businesses automate their tasks and enhance productivity. Its powerful data collection capabilities, intuitive interface, and versatile features empower you to tackle complex challenges easily.
While there are some limitations, the platform offers robust support, seamless payment integration, and top-notch security. Try Cognito Forms today to experience its potential firsthand and determine if it fits your organization's needs perfectly.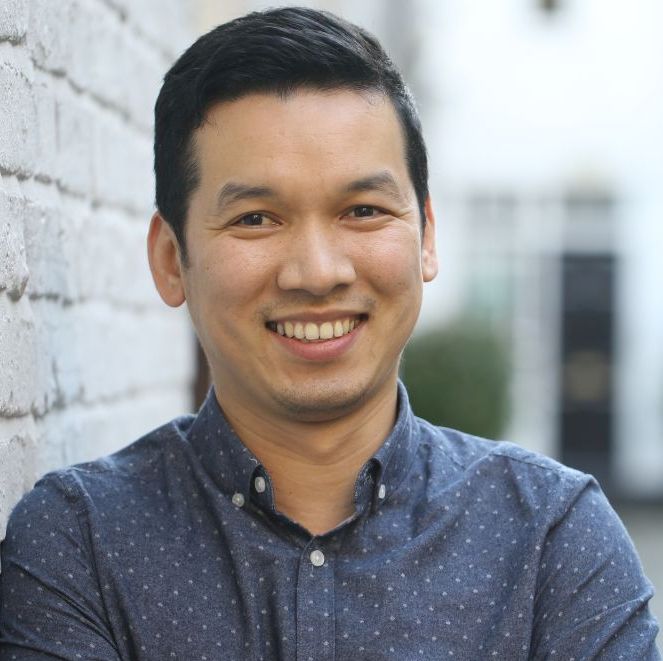 Managing Editor, TechRadar Pro
Désiré has been musing and writing about technology during a career spanning four decades. He dabbled in website builders and web hosting when DHTML and frames were in vogue and started narrating about the impact of technology on society just before the start of the Y2K hysteria at the turn of the last millennium.