A classic version of Gmail is shutting down - here's what you need to know
It might be time to upgrade your old computer...and your Gmail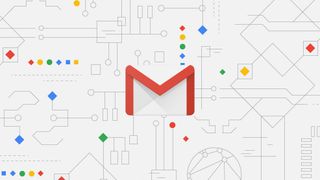 (Image credit: Google)
Google is asking users to get themselves accustomed to the 'Standard View' in Gmail as it prepares to shut down the 'Basic HTML View' for all users in just three months.
Google says that the classic HTML version of its online email service is built for "slower connections and legacy browsers." This, and the fact that the web app automatically defaults to the standard view, mean that there aren't likely to be many classic users left.
Those who prefer or need to use older browser versions and operating systems, or those who simply do not have sufficient bandwidth to warrant using the more intensive version, will be disappointed, though.
Google retires HTML version
The Register flagged that the HTML view is also beneficial to visually impaired individuals because it can be deciphered a lot more easily by screen-reading aids.
Google has confirmed that it will officially pull the plug from its HTML view in January 2024, when users will be forced to use the standard view. A company spokesperson told TechRadar Pro in an email:
"Gmail Basic HTML view for desktop web and mobile web will be disabled starting early January 2024. The Gmail Basic HTML views are previous versions of Gmail that were replaced by their modern successors 10+ years ago and do not include full Gmail feature functionality."
Once HTML view is disabled, users will automatically be redirected to the standard Gmail view. Google says that users will receive an in-product announcement with instructions on how to switch to the standard view in the coming weeks ahead of HTML view being removed.
If Gmail fails to load in this more up-to-date view, Google recommends using a supported browser and ensuring that it is running the latest version, checking if you have any extensions that could be preventing Gmail from showing, and clearing the cache and cookies.
The company also suggests that your Internet connection could be to blame, which is often solved by a reboot or sometimes a full system restore.
Finally, it could be the device that's simply incapable of handling Gmail's standard view, in which case it could be time to upgrade to a new device or use the Gmail app on mobile devices.
As well as a more inviting design, Gmail's standard view enables account holders to use tools like Chat, spell checker, keyboard shortcuts, adding or importing contacts, custom "from" addresses, and rich formatting.
This is also where most of the Gmail resources end up - earlier this year, the web interface got a fresh-looking redesign to help it continue to attract new business customers.
More from TechRadar Pro
Are you a pro? Subscribe to our newsletter
Sign up to the TechRadar Pro newsletter to get all the top news, opinion, features and guidance your business needs to succeed!
With several years' experience freelancing in tech and automotive circles, Craig's specific interests lie in technology that is designed to better our lives, including AI and ML, productivity aids, and smart fitness. He is also passionate about cars and the decarbonisation of personal transportation. As an avid bargain-hunter, you can be sure that any deal Craig finds is top value!