Unified observability: The future of monitoring
Why the future of monitoring is unified observability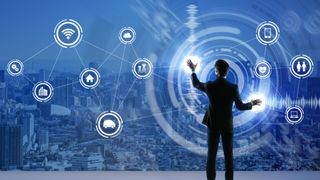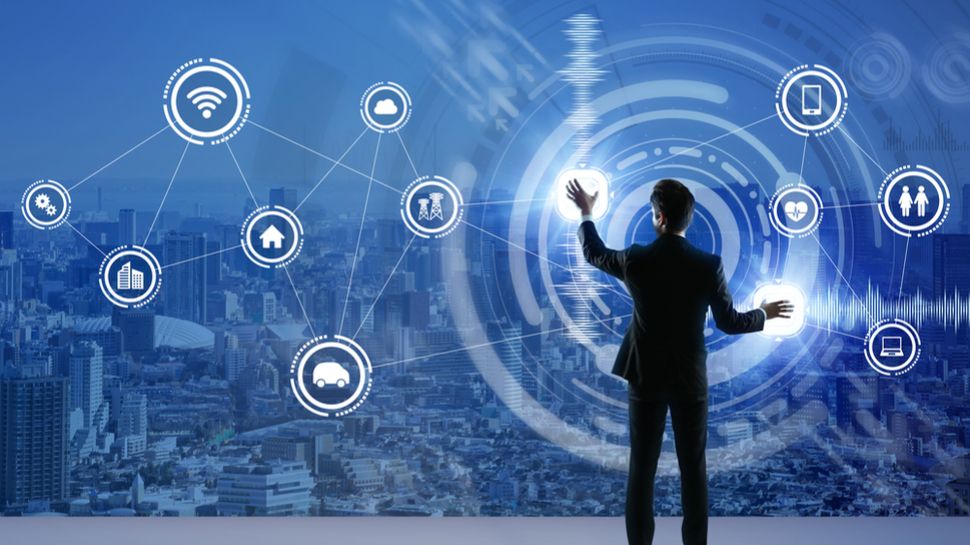 (Image credit: Shutterstock)
Historically, observability is seen through the lens of its ability to help DevOps teams combat the challenges they face in complicated, highly distributed cloud-native environments. But this is changing; observability is becoming a function that helps teams identify and solve wider problems across application monitoring, testing, and management within these environments. As such, a broader definition that fits this expanded set of challenges has emerged: Unified Observability.
Implementing Unified Observability can be challenging, particularly for large, global organizations. Take a company with 10,000 employees, for example, all of whom will expect a robust, reliable digital experience. However, they will often be working in swiftly changing hybrid working environments – each one with their own laptop configurations and WiFi setups – and expecting the same digital experience they would receive on-premises. This all comes before factoring in potentially hundreds of thousands of customers. Their unknown mix of legacy on-premises, cloud applications and shadow IT work together to make the observability quandary even more complex.
In these scenarios, a successful Unified Observability approach is one that can cut through siloes and locales, collecting information from all data sources with full fidelity.
Fewer tools, more effectiveness
A recent survey commissioned by Riverbed and undertaken by IDC found that 90% of all IT teams are using observability tools to gain visibility and effectively manage their current mix of geographies, applications, and networking requirements. Around half of those teams use six separate observability tools, resulting in tens of thousands of alerts per day – far more than any IT team can feasibly attempt to address. The amount of data these tools produce, alongside the vast number of alarms, makes it difficult to ensure that all important information is collected.
This challenge is further compounded by teams that use limited or outdated tools. Almost two thirds of the IDC survey's respondents said their organizations used tools that concentrated only upon the company's complex layers of hardware configurations, cloud-based services, and legacy on-premises applications. The survey also revealed that 61% of IT teams feel this narrow view impeded productivity and collaboration.
This is where Unified Observability has found its footing. Smart IT teams are now using a single Unified Observability tool to unify telemetry from across domains and devices with full fidelity, rather than sampling and capturing only some of the data which can lead to significant gaps. This would be analogous to a company only capturing a fraction of customer complaints received on Black Friday. This would leave them unaware of the full range of problems, unable to solve issues, and with a huge number of customers leaving the store.
The problem isn't just that low sample rates are bad – they do not tell the whole story, which can lead analysis in the wrong direction.
Reducing the 'noise' with automation
Increasingly, teams are joining Unified Observability with the power of artificial intelligence (AI) and machine learning (ML). Together they can quickly provide context for anomalies and uncover leads that create actionable insights.
The huge number of alerts can often leave IT teams feeling alert fatigue. Sorting through the noise to find the particular root cause of a delay can be time consuming and difficult, particularly when also contending with the constant flow of data from full telemetry. Previously, resource-intensive war rooms would be used to solve these problems, but they were often inefficient, leading to more finger-pointing than solutions. Alternatively, there would be a senior level employee who would be the expert at spotting the individual problems. However, it was a waste of resources to have such a skilled employee troubleshooting problems across IT siloes. And if they were to leave, the company would have no way of replicating their results.
With Unified Observability, IT teams have fewer tickets and alerts to deal with – maximizing their efficiency and improving job satisfaction. Its ability to cut across siloes also helps teams to work collaboratively to solve problems. With the current talent shortage plaguing the IT sector, Unified Observability is a key tool that can alleviate some of the burden IT teams face on a day-to-day basis.
How Unified Observability streamlines processes
AI and ML allows all IT staff to use runbooks to automate tasks. It is common for organizations to have documented runbooks that can be used to manually resolve particular problems. But, with Unified Observability, teams can create workflow engines that automate processes and simplify finding solutions. These engines can also be customized, allowing teams to configure them until they are sure positive outcomes are delivered. In fact, libraries of preconfigured solutions can be customized to provide automated actions for frequently encountered issues, allowing more senior IT staff to spend their time on higher-level tasks.
Maximizing productivity
The recent IDC survey sponsored by Riverbed also found that three quarters (75%) of teams find it difficult to gain insight from their range of siloed observability tools. With Unified Observability, IT teams can analyze the full breadth of their organization's data to create actionable insights. In turn, these insights ensure end-users receive a valuable digital experience, where operations run smoothly and safely, keeping employees happy and productive. And, in the background, automated remediation improves agility, maximizes return on investment, and optimizes services.
The large number of organizations using observability demonstrates a widespread understanding of the importance of monitoring infrastructure in modern business. It is a critical practice that helps to provide frictionless digital experiences to both customers and employees. Despite this, many organizations are still using multiple outdated tools that cannot provide the scope of data provided, and therefore lead to an incomplete view of network performance and low end-user satisfaction. To combat this, more and more companies are moving towards Unified Observability to minimize toolsets. The result is IT teams that can maximize their ability to find actionable insights, vastly improving productivity across the entire organization.
Are you a pro? Subscribe to our newsletter
Sign up to the TechRadar Pro newsletter to get all the top news, opinion, features and guidance your business needs to succeed!
John Atkinson is Director of Solutions Engineering, UK & Ireland, at Riverbed Technology.