Why integrated POS Systems are a must for your business
With the magic of an integrated POS system, level up your customer loyalty and sales.

For any kind of business owner, making use of an integrated POS system can be the lifeline of their operations, whether it's run bricks-and-mortar style or online. The demand for POS systems is increasing at a rapid pace: by 2025, the global POS software market is expected to grow from $17.66 billion to $30.86 billion.
However, in order to exploit all of the benefits at the point of sale, you need an integrated POS system that brings together different functions. Let's understand what an integrated POS system is, and how it can make a difference to your business.
What is an integrated POS system?
An integrated POS system is a platform that connects sales data with your other business apps. If everything is working as it should be this means they'll then be able to exchange data seamlessly.
Traditional POS systems just had a sales record book or a cash register. You would then have a separate payment system, another one to manage your stock, another one to track your product list and so on.
As you can imagine, this is a cumbersome way to work and not very efficient. Many of these operations are manual too. And, as you tackle the different parts of your business in silos, you constantly struggle to keep them synchronized and understand the big picture.
On the other hand, an integrated POS system encompasses some or all of the features below:
Payment processing
Inventory management
Employee management
Revenue management
Reports generation
Customer relationship management (CRM)
Data analytics
Ecommerce
Integration with app marketplace
Hardware and software coupling
There are many integrated POS systems on the market and you will find that each system has its own strength, depending on what you need it to do. For example, while one might have robust employee management functions, another could be more focused on CRM.
Why opt for an integrated POS system?
The convergence of so many functions in one place obviously makes a strong case for using an integrated POS system, as opposed to the hassle of managing multiple systems in addition to a standalone POS terminal. In particular, an integrated POS system scores over a non-integrated POS system in the following aspects:
Swipe to scroll horizontally
The benefits of Integrated POS systems vs. Manual Point of Sale systems

| Integrated POS systems | Non-integrated POS systems |
| --- | --- |
| Payment processor speaks to POS | Payment processor does not speak to POS |
| POS automatically syncs payment amount to terminal thus reducing the scope of human error | Payment amount needs to be manually entered on the terminal thus increasing the chances of human error |
| Transactions are automatically marked as "paid" | Transactions must be manually marked as "paid" |
| Fewer steps in the checkout process | More steps in the checkout process |
| Logs customer information and other useful data for marketing/promotion | Only logs that a sale happened and a card was used to pay for it |
| Provides a better customer experience | Provides a less than optimal customer experience |
| Reduces the risk of fraud | May increase the risk of fraud as it takes time for all systems to 'speak' to each other and sync up data |
| Does not require extra spend on external card processing devices | Requires extra spend on external card processing devices |
| Saves time and improves efficiency through automation | Manual intervention takes more time and is less efficient |
How does an integrated POS system help your business?
From receiving multiple payment types and storing customer shopping preferences to managing inventory and receipts, POS integrations make an impact in every aspect of your business. As an integrated POS system streamlines your operations and reduces administrative burden, your team can focus on aspects that really matter, which revolves around offering excellent customer service.
Beyond improving the checkout process, an integrated POS system can give you valuable insights into the behavior and purchase patterns of your customers. You can leverage such data on the shop or café floor, but it can also be shared with internal UX analysts, brand marketers and pricing teams, to help better inform marketing campaigns and increase profitability.
Let's dig a little deeper into the benefits of integrated POS systems.
Easy POS integration ✔
All you need in one place
Integrated POS systems can seamlessly connect with third-party apps including marketing automation software, accounting software and loyalty management systems. This expands the scope of what a POS system can achieve and opens up new possibilities.
A single POS system eliminates the hassle and cost of dealing with different vendors. Instead, you just need to deal with one POS provider and govern a common data pool.
Real-time POS data availability ✔
A singular, centralized POS system does not just facilitate easier administration, it also ensures you have real-time data across all your systems. On the ground, this can make a big difference.
If you run a retail store, a live inventory update can help the personnel on the floor guide your customers make the right buying choices.
Take another example. At any point of time during the day, if you want to check which employee made the most commissions, you have a quick mechanism to determine that as employee profiles, sales and payments all act as one cohesive unit.
Improved POS efficiency ✔
POS systems integrated with your merchant services, such as credit card processing, eliminates the need for manual entry during checkout.
This not only saves time, but also reduces the probability of human errors. This approach to card processing also makes your end-of-day reconciliation much easier and accurate.
Better POS payment security ✔
POS e-commerce integration ensures that your customers don't need to be redirected to an external landing page to provide their payment information. In addition, payment processor integration adds extra layers of security, such as built-in Payment Card Industry Data Security Standard (PCI DSS) compliance and data encryption that minimizes the risk of online fraud.
Look out for EMV compliant POS systems like Clover POS and Lightspeed POS system to protect your business against payment fraudsters and the chargeback costs this can incur.
Improved cashflow and sale insights ✔
Integrated credit and debit card processing ensures that you can process payments in real-time. There are no delays on account of manual entry and no delays in fund transfers to your account either, especially when the volume of transactions is high. This allows you to take in more sales in a day.
Also, integrating your POS with accounting software can give you access to valuable data and insights. With QuickBooks POS integration, for example, you get a comprehensive view of your sales and financial data so you can make better business decisions.
Easily personalize and upsell with an integrated POS ✔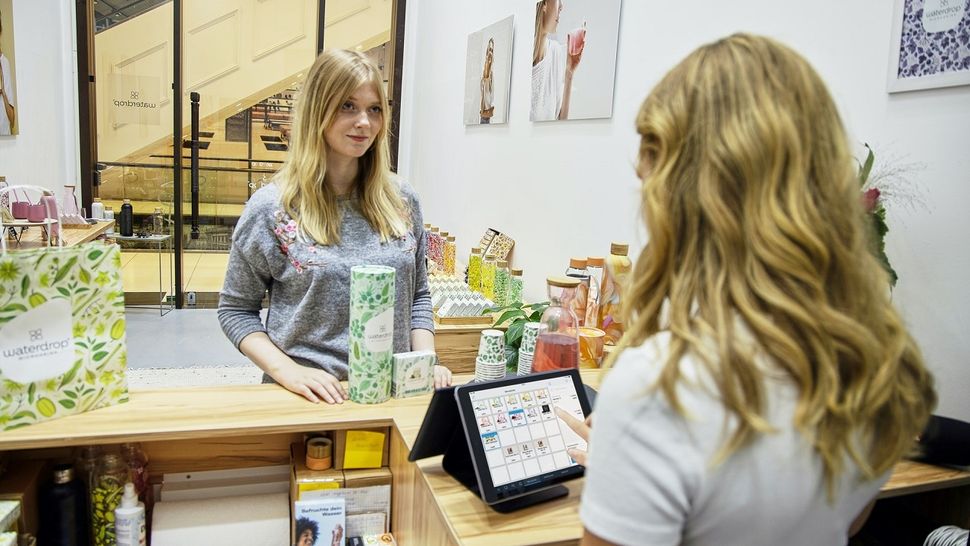 McKinsey calls personalization the "hygiene factor" that "customers take for granted, but if a retailer gets it wrong, customers may depart for a competitor." An integrated POS system helps you hit that sweet spot when it comes to personalization and upselling/cross-selling similar or complementary products.
Let's say you run a restaurant or eatery. When your POS system is integrated with your CRM, you get access to information such as how often a customer visits your establishment, the time of day or month when they visit, and the items they usually order.
You can then provide successful data-driven incentives, such as special offers on their favorite items or exclusive discounts aligning with their regular visit frequencies. On occasions such as birthdays or anniversaries, you can reward them with extra store credit to redeem on their next visit.
As these incentives are based on the unique understanding of the customer's lifestyle, they come off as naturally helpful instead of feeling like a hard sell. Customers respond better to such offers and, over time, you build relationships with your customers, which in turn leads to more sales and ROI.
Build customer loyalty with your integrated POS ✔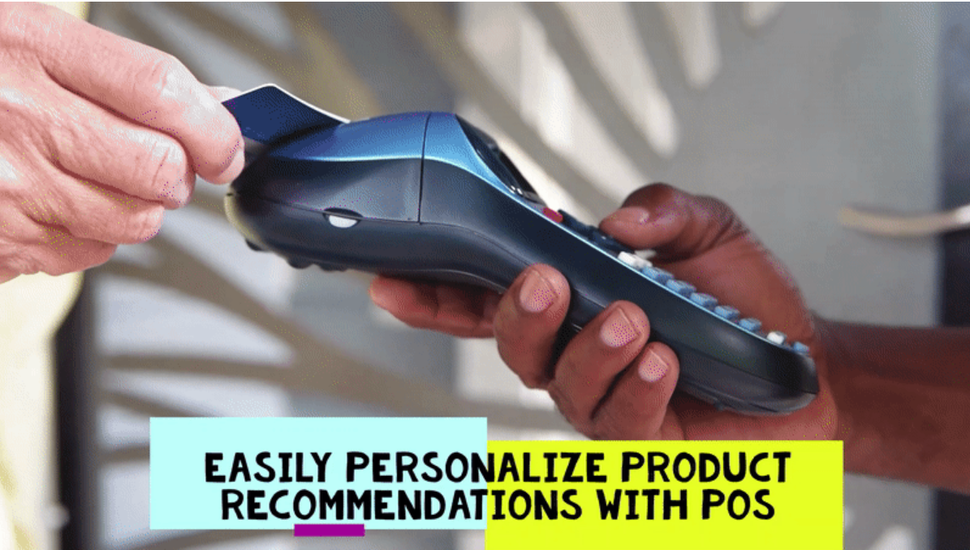 Integrated POS systems help you keep track of your best-selling products and prevent your customers' favorite items from going out of stock. They also offer valuable insights into their behavior and purchasing patterns.
Sharing this data with UX analysts, brand marketers and pricing teams allows you to personalize offers to great effect. Such targeted marketing campaigns, recommendations, reminders and rewards go a long way in encouraging your customers to make repeat purchases and helps build loyalty and retention.
Case study: Square POS system
Many integrated POS companies like Square POS have an in-built digital loyalty program so you don't have to make the effort of creating one yourself. Square's loyalty program is based on the customer's phone number.
The customer receives a text alert every time they spend with your business through Square POS, notifying them of their rewards. Meanwhile, business owners can store the details of this purchase, use them to create customer reports and develop customized campaigns based on their spending.
Square point of sale (POS) system review
An iconic POS system, known for it's efficiency and minimal design. But how suitable is it for your business?
This is a win-win situation for you and the customer: you invest in the right strategies and get long-term customers, while the customers score the best deals.
Does your POS provider fully integrate?
Now we've shone a light on all the benefits a fully integrated POS system can offer your business, you may be wondering just how suitable your current POS system is. After all, how long has it been since you last replaced your POS system?
Before you rush out to choose a new POS system with integration, use this checklist:
Zettle point of sale (POS) review
Process payments in a variety of ways with Zettle POS
What are the integrations that matter to you? For some businesses, it could be having an e-commerce platform, while for others it could be about hardware and software packaged together.
Are you willing to commit to the cost of integration? In most cases, you need to hire developers to program the POS system to fulfill all the integrations. This requires additional costs, which you need to be ready to spend in order to leverage the complete potential of an integrated POS system.
Once you have the answers to these questions, you can decide whether to continue with your existing system or move forward with a new one.
Find the perfect integrated POS solution provider
The purpose of an integrated POS system is to ensure uninterrupted communication between your POS and other third-party platforms used during daily business activities. When done right, a full POS integration can help you improve operational efficiency and provide exceptional customer experiences that keep them coming back.
It can also give you visibility into sales, marketing, and financial data all in one place that helps you with better decision-making. Follow the tips mentioned above to leverage your integrated POS and take your business to new heights.
Are you a pro? Subscribe to our newsletter
Sign up to the TechRadar Pro newsletter to get all the top news, opinion, features and guidance your business needs to succeed!
Francesca has over 10 years experience as a B2B writer and content marketeer, creating content about retail, ecommerce, technology, and SMB. And has written for websites such as Entrepreneur.com, The Huffington Post, Lifehack, MediaBistro, Independent Retailer, Retail Touchpoints, and many more.