Cloud adoption has seen a significant increase over the last few years and recent reports from Gartner suggest that we will see a 50 per cent investment in cloud technology over the next four years. The cloud is obviously here to stay but many companies are currently rushing to migrate to the cloud because they believe it goes hand-in-hand with innovation.
TechRadar Pro spoke with Kazuhm's CEO and Co-Founder Tim O'Neal to find out if cloud is really the future and what precautions companies can take during a cloud migration to ensure that their data remains secure.
How can businesses make the most of their current compute resources?
Businesses need to take a measured approach, looking at all available options to assess where the workloads really belong, based on business need, existing IT infrastructure, cost and security considerations, etc.
They also should fully explore and determine the compute resource potential in existing desktops and servers in the organization's current IT infrastructure. This can be recaptured and made available for running workloads at little to no incremental cost. We know that PC and CPU capacity is typically 80 percent available, 80 percent of the time, resulting in significant untapped compute resources for most organizations.
Cost savings associated with leveraging unused on-premise compute capacity comes not only from now being able to keep workloads on-premise in the first place but also from being able to repatriate existing workloads out of the cloud and back in-house.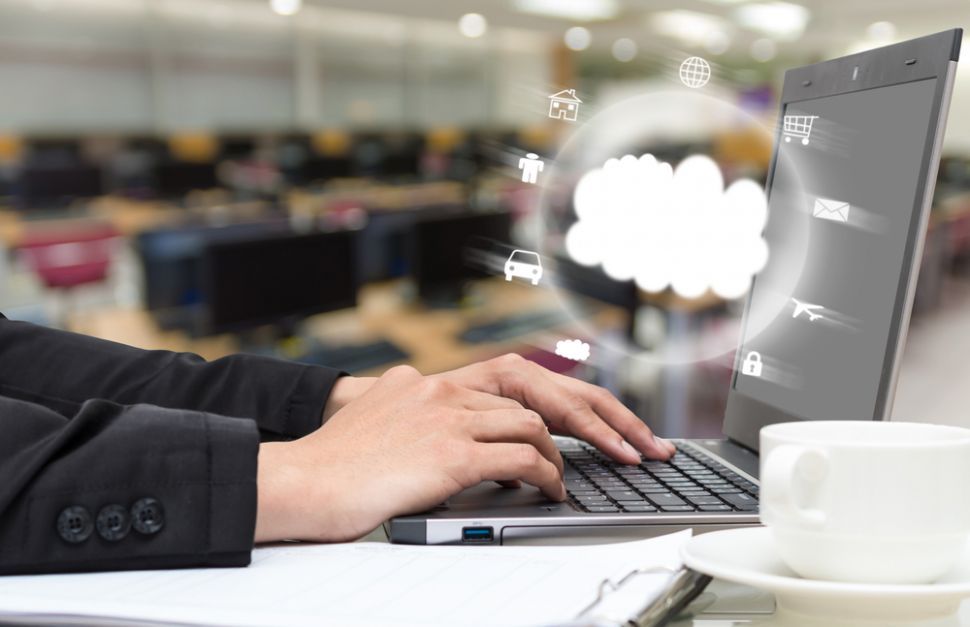 What are biggest mistakes companies make when moving to the cloud?
1. Hopping on the cloud-first bandwagon too hastily, simply because the pundits have said it's the thing to do.
2. Arbitrarily believing migration to the cloud will automatically result in cost savings.
3. Not considering on-premise capacity and how tapping these resources could meet the need more efficiently.
4. Not fully understanding risks and cost associated with the cloud. For example, will you be locked into a long-term contract with your cloud provider? Do you have the required skills? Will your cloud provider offer the service and support you need? Are there hidden data ingress and egress fees?
5. Overlooking the need to consider accountability and data stewardship, in alignment with both legal and regulatory requirements (think GDPR) and the tenets of ethical data use.
Is cloud computing really the future for all industries or are there businesses that would be better off keeping their systems on-premise?
We believe in a future that benefits from both on-premise and cloud resources. There is a need for both and different industries—and certainly different organizations—will have distinct needs and considerations influencing the degree to which these options are tapped. The conversation should be about optimal workload placement across ALL resources.
Most companies will benefit from a combination of cloud and private infrastructure—mixed ecosystems that offer cost efficiencies and requisite security controls, along with optimizing compute capacity and existing IT investments.
Do you think there will be an increase in cloud consultancies to help address organizations' growing cloud expenditures?
The short answer is yes. While there's a lot of excitement around its many applications, the cloud is still – relatively speaking – in its infancy. We're still, as an industry, defining what the cloud is, what it looks like, how to use it, etc. That's where consultancies can easily slot in and demonstrate value. As the cloud increases its popularity, I expect consultancies will see a parallel influx, as they will help organizations evaluate how and where to use the cloud. Smaller consultancies will most likely gain favor in localized markets, while large firms like Accenture and McKinsey will continue to expand their capabilities in the industry accordingly.
Gartner predicts the worldwide public cloud services market will from $246.8 billion in 2017 to $287.8 billion this year and reach $383 billion by 2020. Meanwhile, IDC says the rate of cloud computing spending has been growing at 4.5 times the rate of IT spending since 2009 and is expected to grow more than 6 times the rate of IT spending from 2015 through 2020. The only way to sustain that growth is with cloud consultancies because, truthfully, many organizations – at any size – aren't fluent in the cloud. They don't understand the landscape, or perhaps don't know which workloads are better supported in the cloud vs. on premise. As proof, the IDC says that more than 40 percent of companies have moved workloads back from the cloud.
How will the IT sector go about closing its talent gap?
Over the course of the last decade, there has been a significant pendulum shift in the IT talent pool, driven by-and-large by the emergence of the cloud. It used to be that the IT profession put a premium on skilled workers who could build datacenters (e.g., infrastructure engineers).
But now, it's more about those who know how to configure cloud services. This has created a talent gap, and the industry is still trying to catch itself up. In the meantime, consultancies and DevOps engineers are helping to fill the void, and some of the larger cloud players are penetrating university curriculum to try to get ahead of the incoming classes of workers, encouraging them to become software engineers.
From my POV, though, none of these is a long-term solution. Instead, we need to focus on fostering growth amongst computer scientists. They are educated, committed to their discipline and cloud agnostic—making them even more marketable. Computer scientists and other technology purists are the answer to sustaining job growth in IT now and in the future. However, we must not lose sight of the need for platforms that ultimately overcome operational complexity, reduce the learning curve, and allow non-IT users to run their workloads without needing IT skills themselves.
Many businesses have begun to appoint CIOs as their systems become increasingly complex. Do you believe this role is here to stay?
In its traditional role, no. The role of the CIO was developed as a way to bridge technical and non-technical worlds. But the fact is, today's corporate leaders are smarter, more educated and have stronger technical acumen than ever before. The role of the CIO has morphed into something that more closely resembles the CTO. The c-suite of tomorrow will presumably be more focused on the CTO as business outcomes align more with technology. The only way the CIO sticks around is if it can differentiate its responsibilities from that of the CTO.
An alternative is that the technical roles in the c-suite – CIOs, CTOs, etc. – may be overhauled altogether in favor of roles like chief data officer, or chief architect officer. In other words, as businesses continue to underscore the importance of data, new roles may emerge.
Tim O'Neal, CEO and Co-Founder of Kazuhm (opens in new tab)