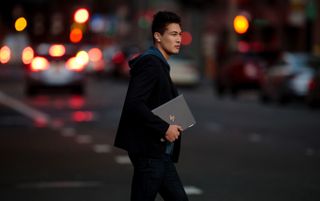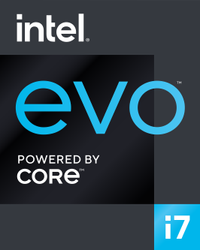 (Image credit: HP)
Owners of small businesses looking for tools to help their trade succeed should have a quality laptop at the top of their list. Keeping an eye on business logistics, effectively dealing with streams of inevitable paperwork, and creating and managing marketing content for customers are all things business owners need to be able to do, and a good laptop will give you the ability to do all of that and more. Additionally, compared to traditional desktop computers that take up a bunch of space and require a full-sized desk for effective use, laptops are super slim and light as a feather. This makes them easy to take with you no matter where you have to go, and you can use them on pretty much any surface.
While there are many awesome laptops out there, there's nothing better suited for business owners than HP Intel Evo devices. Featuring plenty of productivity horsepower, support for the fastest Wi-Fi networks around, excellent battery life, and more, HP Intel Evo laptops outperform the competition without breaking a sweat. Here's a look at how.
So, what makes HP Intel Evo laptops so great?
The main reason why HP Intel Evo laptops are superior to the competing devices is because they're equipped with new 11th Gen Intel processors. Compared to previous processor generations and chips made by competitors, Intel's 11th Gen lineup is both more powerful and faster when it comes to processing files, web tabs, programs, and more. This means that no matter what productivity work you need to do for your business, the processor will be up to the task. You can build your web presence, view important analytics, or work your way through paperwork documents in the blink of an eye, and thanks to the robust integrated Intel Iris Xe graphics hardware within the processors, you can even create and edit visual media for use in advertisements.
Another thing that makes HP Intel Evo devices excellent are their displays — both the quality of them as well as the number of display options you can choose from. Everything from a simple FHD screens ideal for basic productivity tasks to gorgeous 4K panels perfect for the creation and editing of images and video are available, and features like touch support and anti-reflective coatings ensure that you'll be able to get the most out of your laptop regardless of where or how you prefer to work.
Next up is Wi-Fi 6, which is the latest Wi-Fi standard. Compared to the previous generation of Wi-Fi, Wi-Fi 6 networks have better speed, higher stability, and farther range. Additionally, Wi-Fi 6 networks strain the battery of devices connected to them less as well. Each HP Intel Evo device is fully compatible with Wi-Fi 6, so if you've got a Wi-Fi 6 router, you'll be able to enjoy the best wireless internet available with these laptops.
The fun doesn't stop at Wi-Fi 6, though. Another fantastic feature of HP Intel Evo laptops is that they feature Thunderbolt 4 ports, which recently superseded Thunderbolt 3 as the ultimate connectivity port for various accessories and peripheral devices. Thunderbolt 4 allows the user to transfer data to and from storage devices at a rate of 40Gb (gigabits) per second, which is blazing fast. You can also use these ports for 100W charging, which results in incredibly speedy recharges. Another excellent feature of Thunderbolt 4 is the ability to hook up to two 4K displays to your device, which is awesome if you want to use your laptop in a workstation-style environment on occasion. Thunderbolt 4 also supports longer cables than Thunderbolt 3 did, which means that you'll have more flexibility when setting up docking stations and other peripherals.
All of this is great, but none of it matters if these devices can't go the distance and last all day without you needing to charge them constantly. Thankfully, with their average battery life of 10 hours, you can rest easy knowing that HP Intel Evo laptops will get you through the business workday without any issues whatsoever.
Which HP Intel Evo laptop is right for you?
Ultimately, all HP Intel Evo laptops are superb, and this is supported by the rigorous testing done to ensure that each laptop performs up-to-snuff. However, while we do think all of the available Ultimately, all HP Intel Evo devices are superb, and this is supported by rigorous tests that guarantee these devices are up-to-snuff in terms of marketed performance and other capabilities. However, while all of these laptops are great, one may appeal to you more than the others depending on what your needs are.
If you're looking to save as much money as possible or you just need something that performs excellently for general business productivity, go with the HP ENVY x360. Despite being a little less capable and having fewer luxuries available compared to the HP Spectre x360, it still crushes basic productivity tasks and features superb battery longevity and a sleek design.
Business owners that want to maximize power or work with more intensive tasks such as media editing should opt for either the 13-inch or 14-inch variant of the HP Spectre x360. This device is a little pricier than the ENVY, but makes up for it by offering better performance, luxurious display options, and an overall design that screams "premium." The 13-inch version is ideal if you'd prefer something as small as possible, while the 14-inch version is great for people who like having a larger display.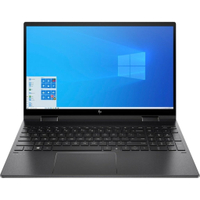 HP ENVY x360
The HP ENVY x360 offers an excellent balance between price and performance, making it an excellent affordable option that everyone will love.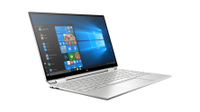 HP Spectre x360
The HP Spectre x360 is the most premium HP Intel Evo device available, offering top-notch performance and a design without equal. If you're looking for the ultimate business laptop, this is it.
Are you a pro? Subscribe to our newsletter
Sign up to the TechRadar Pro newsletter to get all the top news, opinion, features and guidance your business needs to succeed!