If you're looking for the best Nintendo 3DS deals or New 2DS XL prices, you've come to the right place. This is a fantastic time to get a cheap 3DS as retailers continue to unleash discounts as gamers snatch up the Nintendo Switch deals too. We check the prices from all reliable online retailers every few hours to make sure the prices are up to date!
Ready for Prime Day?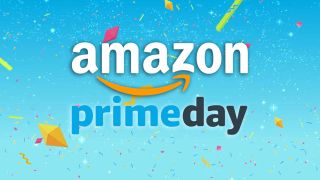 Prime Day 2018 is a great chance to get discounted console, but we'd be surprised to see the 3DS or 2DS handhelds feature in all honesty. The Switch on the other hand, along with loads of other items will get some great deals. To find out what sort of bargains to expect, along with dates and times to get the best deals be sure to check out our guide to Amazon Prime Day 2018.
Nintendo has long been boss of the handheld market, but the fact it continues to be so successful in a market now dominated by smartphones is impressive and we're bound to see it rock the handheld scene with some seasonal deals too. The 3DS software lineup features some of the best first-party Nintendo titles ever and you can always check out our pick of the best Nintendo 3DS games.
Nintendo's latest handheld, the 'New 2DS XL', is a welcome no nonsense handheld. On this page we're displaying the best 2DS XL, 2DS and new 3DS XL deals around. Older models are very hard to get a hold of nowadays and prices have shot up disproportionately.
A note on chargers
For reasons known only to Nintendo, most 3DS consoles do not come with a mains charger. So if you're in the market for 3DS and don't already have a compatible charger (for an older model maybe?) then you'll need to buy a new one. This is especially important if you're buying a 3DS as a Christmas gift.
On the plus side the New 2DS XL and older slate-styled 2DS do come with a charger. We've included some handy links to some 3DS charger deals below (don't forget to check it's compatible with your type of 3DS).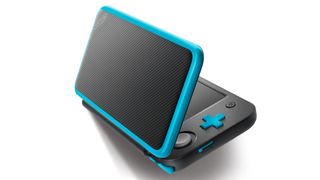 The best Nintendo New 2DS XL deals
This is the newest member of Nintendo's Nintendo's wildly popular handheld. Unlike the original 2DS' wedge-like design, the clamshell form returns, which should be much more appealing to older gamers. The 3D tech has been dropped, but you're getting the fantastic XL screen along with the upgraded tech of the 'New' 3DS models. This is considerably cheaper than the New 3DS XL too.
New Nintendo 2DS XL with Pokemon Ultra Moon and one Pokemon figurine - £178.99 @ Nintendo
Get the New Nintendo 2DS XL PokeBall edition with Pokemon Ultra Moon and a Pokemon figurine from the Nintendo site. The figurine is one of the three starter Pokemon from the new game, though the one you get is a random selection.
View deal: New Nintendo 2DS XL with Pokemon Ultra Moon and one Pokemon figurine - £178.99 @ Nintendo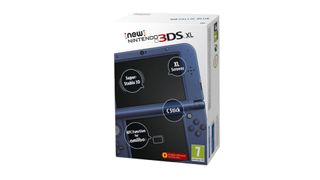 The best Nintendo New 3DS XL deals...
If the standard New 3DS is a bit small for you, then take a look at the New 3DS XL which is perfect for gamers with larger hands or anyone that fancies a larger screen. Look out for some special edition New 3DS XL models listed below this comparison chart too.
Nintendo 3DS XL SNES edition - $199.99 @ Amazon
Are you as taken with the retro look as the rest of the world? Then you'll love the SNES edition of the 3DS XL - it brings new and old world Nintendo together.
Nintendo 3DS XL Galaxy edition - $199.99 @ GameStop
They say games can take you to another world and no other console design will showcase that better than this. Look to the stars with this special design Galaxy edition of the Nintendo 3DS XL.
View deal: Nintendo 3DS XL Galaxy edition - $199.99 @ GameStop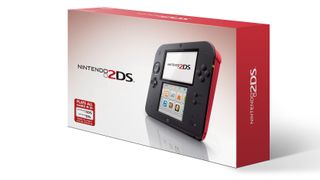 The best Nintendo 2DS deals...
If the 3D aspect and the clamshell look isn't for you you can get a Nintendo 2DS for cheaper. The 2DS is a great way of entering Nintendo's handheld family without spending much money, but we're really talking to kids and parents here. Parents of clumsy children have praised the flat design that removes the need for those pesky breakable hinges of the original models.
It's that excellent lineup of games that makes it even easier to recommend the 2DS. With a generation of kids familiarising themselves with quick and easy games like Angry Birds, it's important for Nintendo to show them how much better gaming can be. The 2DS is a hell of a lot sturdier than a smartphone or tablet too.
Nintendo 2DS with Mario Kart 7 - $79.99 @ GameStop
Love to go fast? Then speed over to Nintendo where you can grab this 2DS console with Mario Kart 7 pre-installed. They're even throwing in a Mario hat so you can feel the part.
View deal: Nintendo 2DS with Mario Kart 7 - $79.99 @ GameStop