Best Nintendo 3DS games: the most essential 3DS releases
Best
Contributions from
last updated
All the best Nintendo 3DS games to help you make the most of your console, even today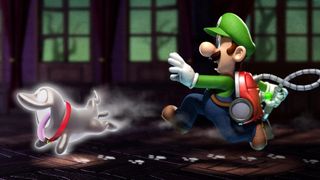 (Image credit: Nintendo)
The best Nintendo 3DS games are capable of showcasing the best of the Nintendo 3DS while still offering an unforgettable gaming experience, even 12 years on from its release. With its software slowly being ruled out to make way for the reign of Nintendo Switch consoles, there's a strong chance it's not something you reach for when it comes to selecting your gaming hardware these days.
That said, there are still titles that make the console worth picking up every now and then, some of which you won't be able to experience elsewhere. As you'd expect from any Nintendo console, the 3DS has a big library of games to suit all kinds of gamers.
There's slow-paced life simulator Animal Crossing, through to nail-biting racing in Mario Kart, or even intriguing puzzle adventures, like Professor Layton. While these might not be the latest titles from each franchise, they're still classics that stand the test of time and have a place in Nintendo history.
Whether you're playing on the 2DS XL or you've chosen an extra dimension with the 3DS XL, all of the games on this list are worth your time and we're sure you'll find something to scratch your gaming itch.
Best Nintendo 3DS games
Why you can trust TechRadar We spend hours testing every product or service we review, so you can be sure you're buying the best. Find out more about how we test.
Animal Crossing: New Leaf
In Animal Crossing: New Leaf, you find yourself thrust into the role of a village's new mayor, which means it's up to you to help make the rules and aid in the development of the town. Don't fret, though: it's a pretty chill gig, despite how intimidating it initially sounds.
You'll still have time to go fishing, catch bugs, design clothes, dig up fossils, decorate and expand your home, and hang out with friends doing lots of relaxing stuff. The 3DS's online and StreetPass functionality is put to great use here, allowing you to visit friends' towns and see how other players' homes are decorated and befriend any villagers you might eventually want to see move into your empty plots.
Donkey Kong Country Returns 3D
After being out of action for many years, Donkey Kong finally made his platforming comeback with Donkey Kong Country Returns on Wii, and this 3D version could be even better than the original.
It contains everything that fans loved about the classic DKC titles: enemies to jump on, bananas to collect, mine carts to ride, secrets to uncover, and wacky bosses to overcome. It may look like a bunch of monkey business, but don't be fooled—the game can be extremely challenging and it's one of the best Nintendo 3DS games.
Ever Oasis is a game that tries to do many things. Somehow it's simultaneously an action RPG, a settlement-building game, and a dungeon-crawling adventure title. Imagine Animal Crossing mashed into The Legend of Zelda and you get some idea of what it's aiming for.
You play as a young creature in a dangerous desert world. With the help of a water spirit, your people can create safe spaces called an Oasis. An evil force known as Chaos is moving across the land trying to destroy all living things and it's up to you to build a strong Oasis by drawing in residents through completing missions in the wider world and maintaining the Oasis itself.
The strategy-RPG series Fire Emblem has been around for quite some time, but the 3DS entry is arguably the best yet. With a variety of unique heroes at your disposal, you'll engage in turn-driven, grid-based combat to bring peace to the land of Ylisse.
When you're not fighting enemies, you'll work to build up relationships between characters, which allows them to not only cooperate better in battle, but to get married and have children, who also become playable characters. Lots of downloadable extra missions add to the depth and longevity of this game making it one of the best 3DS games you can get.
Luigi's Mansion Dark Moon
While Mario has always been bold and brave, his brother Luigi is ... well, not. Luigi's Mansion: Dark Moon follows the less adventurous of the two Mario Bros. as he wanders through mansions with a tepid nervousness that's just as likely to make you laugh as it is to sympathize with the game's green-hatted hero.
Dark Moon, the sequel to the original Luigi's Mansion on the Nintendo GameCube, is an adventure game through and through. You'll solve puzzles, collect coins, and generally revel in the game's spooky – but never overwhelmingly frightening – abodes. If you're looking for smart, funny platforming, Dark Moon is the bite-size adventure you've been yearning for.
Metroid: Samus Returns
We didn't ever ask for a re-imagining of Metroid 2 on 3DS but now that it's here we're very glad indeed. Metroid: Samus Returns is a side-scrolling action-adventure game with a very similar overall structure to the 1991 Metroid 2. But there are game-changing (and improving) modern additions in terms of controls and visuals.
This game marks a whole new and promising direction for the 2D Metroid games and its visuals show the Nintendo 3DS system at its very best. It should also fill a gap until we hear more about Metroid Prime 4.
Pokémon Omega Ruby and Alpha Sapphire
Pokémon Omega Ruby and Alpha Sapphire
You might've billed Pokémon Omega Ruby and Alpha Sapphire as cash-in remakes of two somewhat middling entries in the creature-collecting franchise. There's no shame in it. That's what we thought, too. But actually sitting down with Pokémon Omega Ruby and Alpha Sapphire is like seeing a friend after a decade apart: you're both different people than you were 10 years ago, but just as fond of one another now as you were then.
Professor Layton and the Azran Legacy
Level 5's Professor Layton games consistently offer some of the best puzzle-solving gameplay on the Nintendo 3DS so it's really something to say that Professor Layton and the Azran Legacy is possibly the best of the bunch. It might be the sixth in the series but fortunately, you don't have to have played any of the previous titles to understand the story.
This game's beautiful animation, genuinely challenging puzzles, and engaging, not to mention long, story make it a title you absolutely don't want to miss. Not only that, it's great value for money; even after you complete the main story the game has 365 additional puzzles for you to unlock and solve.
Monster Hunter Generations
Being 19 years old, it can be hard for newcomers to break into the action RPG Monster Hunter franchise, but Generations is by far the most accessible title in recent history. The mechanics are still complex and the learning curve is steep, but Generations overhauls combat enough that players can take new approaches on the battlefield. These changes level the playing field for complete beginners but don't grate on old fans as it's a change that also benefits them.
In Monster Hunter Generations, players once more take up the role of a hunter who is on a quest to take on dangerous monsters in an ancient world, moving between offline and online quests to progress. As ever, don't expect much of a story to pull you through the game, instead, the incentive to progress in Monster Hunter comes from securing better and more powerful equipment that allows you to unlock the next tier of quests.
Super Smash Bros. for Nintendo 3DS
Super Smash Bros. for Nintendo 3DS
If you want frantic action and an endless supply of Nintendo fan service, look no further than Super Smash Bros. for Nintendo 3DS. Gaming's biggest characters are here (along with a few of the more obscure) - Mario, Sonic, Link, Mega Man, Samus Aran, Little Mac, Pac-Man, Donkey Kong, Pikachu, and dozens of others - all duking it out in stages based on hit Nintendo properties.
If you've played any previous game in this series, you know the drill: whittle down your opponents with standard attacks and special moves, then send 'em flying off the stage. Naturally, you can play the game solo, or you can fight in matches with up to four players either locally or online., which makes it a fantastic addition to every player's library.
Bravely Second: End Layer
If you're a fan of RPGs, the 3DS is a great choice of console and Bravely Second: End Layer is one of the best games in the genre. From Square Enix, it's the sequel to the highly praised JRPG Bravely Default. Bravely Second is a continuation of the story in the original game, two and a half years later, bringing in new worlds to explore and new enemies to defeat in the same turn-based combat system.
If you enjoyed Bravely Default, it's absolutely worth playing Bravely Second as it brings most of what made that game great back to the table. In some ways it's so similar it could be considered a fault, but if it's not broken, why fix it?
The Legend of Zelda: Ocarina of Time 3D
The original Legend of Zelda: Ocarina of Time for the Nintendo 64 is one of the most acclaimed games ever made, and this enhanced version is even better. Not only does it feature the same epic, time-traveling tale, packed with puzzles, peril, and sword-swinging action, but it boasts vastly enhanced graphics and more user-friendly gameplay, such as gyroscopic targeting and optional extra hints.
As one of the best Zelda games, it's a must-play for anyone looking to revisit the very best of the series while still being able to appreciate how it plays on a more convenient console rather than a Nintendo 64. However, the title is also worth visiting on Nintendo Switch if you have a Switch Online + Expansion Pass subscription.
Poochy & Yoshi's Wooly World
Yoshi's Woolly World is one of our recommended titles on Wii U, but if you can't get your hands on the console version we absolutely recommend you don't miss out on this handheld port. Poochy & Yoshi's Woolly World contains all of the levels of the Wii U title, with a couple of extra stages tarring Poochy, which is perhaps a way to make up for the fact that the co-op mode of the console version is now gone.
Even though the game is a standard 2D platformer, it has interestingly designed levels as well as lovely knitted graphics that help it stand apart from the rest of the games you can pick up in the genre which makes it a title worth recommending to anyone who is yet to play.
Best Nintendo 3DS games: FAQs
Can I still download games on my Nintendo 3DS?
Unfortunately, the Nintendo 3DS eShop permanently closed down on March 27, 2023, meaning no new content can be purchased and downloaded onto your system. However, if you had previously purchased software and hadn't downloaded it yet, you're still free to download anything already bought.
Are Nintendo 3DS games still being sold?
The production of Nintendo 3DS games stopped alongside the closing of the eShop, meaning you're less likely to find brand-new physical games from retailers. That said, there's still a big market for Nintendo 3DS games, and games are often sold secondhand, but with the console family and its content being considered "rare," these titles can occasionally rack up a pretty big price tag.
How we made our best Nintendo 3DS games list
Between the team at TechRadar Gaming, we've spent hundreds of hours within the best games the Nintendo DS family of consoles has to offer. Across the team we have experts that cover all genres too, so you can be assured that the decisions we make as to which games are worth including in this list are opinions you can trust.
In addition to our extensive experience exclusively with the Nintendo DS family, we've also spent thousands of hours across all Nintendo hardware so we have a firm idea of what makes certain titles more enjoyable than others, and which games make the most of the hardware at hand.
In this case, we've hand-picked this selection of Nintendo 3DS games after careful consideration and debate as to why these games are worth recommending, even with the Nintendo Switch now crowned as Nintendo's flagship console. If you want to make the most of your handheld console, these are the games we are confident in telling you are worth playing.
If you're looking to make the most of more of Nintendo's older hardware, you might want to turn your attention to the best GBA games. However, if you're rocking the latest console, our best Nintendo Switch games list is sure to offer a title you might've missed originally.
Get daily insight, inspiration and deals in your inbox
Get the hottest deals available in your inbox plus news, reviews, opinion, analysis and more from the TechRadar team.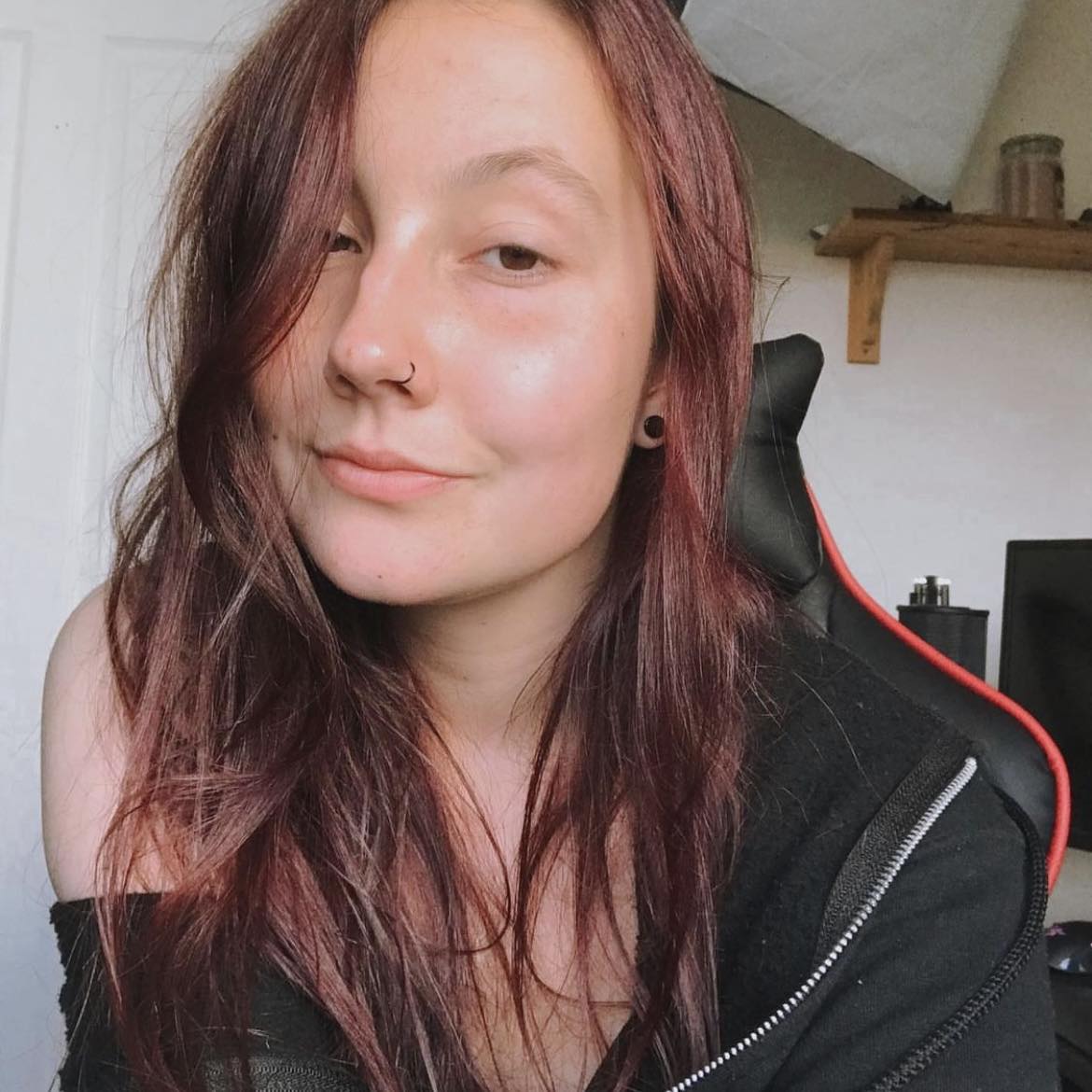 Kara is an Evergreen writer at TechRadar Gaming. With a degree in Journalism and a passion for the weird and wonderful, she's spent the last few years as a freelance video game journalist, with bylines at NintendoLife, Attack of the Fanboy, Prima Games, and sister publication, GamesRadar+. Outside of gaming, you'll find her re-watching Gilmore Girls or trying to cram yet another collectible onto a shelf that desperately needs some organizing.
With contributions from
Vic HoodAssociate Editor, TechRadar Gaming