Best email provider of 2023
Decide which are the best email services for your business
The best email providers make it simple and easy not to just send and receive email, but also to better manage your emails and integrate them with other applications.
Best email provider: quick menu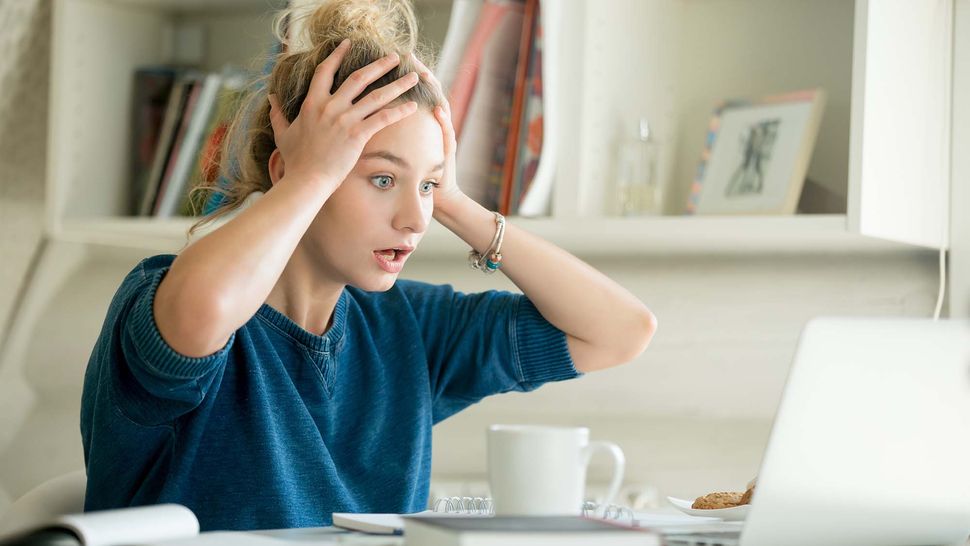 The best email providers of 2023 in full:
1. Best for privacy
2. Best for teams
3. Best for Microsoft users
4. Best for storage
5. Best budget
6. Best xxx
7. Best xxx
8. Best xxx
9. Best xxx
10. FAQs
11. How we test
You'll probably have one email address already from your ISP, perhaps more if you've created an account with Google or Microsoft. Buy the best web hosting package and you'll get anything from one email account to hundreds, all for no extra charge.
But picking the best email provider for you can be difficult, as there's a lot to consider. How easy is it to keep your inbox organized? What are the spam filters like? Can you access the account from other email apps? And what about using the service with a custom domain and address of your own (yourname@yourdomain.com)?
Keep reading and we'll highlight some of the best email service providers around from our tried and tested reviews of each email service. All the email services we selected have decent free services, perhaps with ads and some limits, but we've also tested their business-friendly commercial products which deliver the power, functionality and enterprise-level extras that demanding users need.
We've compared the best email services across numerous aspects, like their features, storage space, sign-up process, interface, user experience, security and pricing.
We've also listed the best email marketing software.
Get in touch
---
The best email providers in full:
Best email service for privacy
The best email service for privacy and security
Specifications
End-to-end encryption:
Yes
Reasons to buy
+
Leading-edge privacy features
+
End-to-end encryption for messages
+
Free VPN, secure calendar, cloud storage
Reasons to avoid
-
Free plan has a tiny 500MB inbox, 150 message/ day sending limit
Proton Mail is a Swiss-based email service which offers exceptional privacy from the start. Creating a free account is as easy as entering a username and password, no personal details required (not even another email address.) And end-to-end encryption along with optional password protection means there's no way Proton Mail (or anyone else) can read your messages.
As you'd expect, the free plan does have some limits. You get a single email address and, initially, a tiny 500MB inbox (you can increase this to 1GB, but only if you hand over your email address or phone number.) It doesn't include Proton's IMAP or SMTP support, which means there's no way to access Proton Mail from your regular email app. There are major restrictions on Proton Mail's organizational tools (you can use only three folders, three labels and a single filter), and the 150 message a day sending limit could be an issue for some.
Still, this is a likable service. We found Proton Mail intuitive, easy to navigate and with plenty of useful tools. An Importer gets you started at speed, with options to import your Gmail, Outlook, Yahoo and other Inboxes. Two-factor authentication is supported via apps or physical keys, and there's even a dual password mode (one to log into your account, another to decrypt emails.) Overall, if you're happy to use Proton Mail for your most sensitive messages only, and switch back to Gmail (or whoever) not anything not-so-privacy-sensitive, the plan should serve you very well.
Still not convinced? Proton isn't done yet. The company offers multiple services, and even a free account gets you access to the excellent unlimited data Proton VPN, secure scheduling via a single Proton Calendar, and Proton Drive's secure cloud storage (though beware, this uses the same 500MB as your Inbox.)
If you do need more, Proton Mail's $5 a month ($48 yearly) Mail Plus account gives you 15GB storage, up to ten email addresses, 20 calendars, support for one custom domain (you@yourdomain.com) and no limit on the messages you can send per day.
At the top of the range, the Proton Unlimited plan ($11.99 billed monthly, $9.99 annually) includes 500GB storage, 15 email addresses, three custom domains, and unlimited folders, labels and filters. There's a huge bonus in the full version of Proton VPN, and if you don't need a 500GB inbox, you could also use Proton Drive's cloud storage to back up and sync your most important files. If you need the VPN, that's a very good deal. But if you're not so sure, keep in mind that Microsoft and Google offer business email, office apps and 1-2TB of storage from around $6 a month (see below.)
Read our ProtonMail secure email review.
Best email service for teams
Best email service for teams
Specifications
End-to-end encryption:
No
Reasons to buy
+
Loads of features
+
Great collaboration tools for teams
+
Sleek and easy to use
Reasons to avoid
-
Paid plans more expensive than the email-only competition
Google's Gmail is a powerhouse of a free email service with more than a billion users worldwide. And with its generous 15GB data allowance, leading-edge anti-spam and phishing protection, strong integration with Google's other productivity services - Chat, Meet, Calendar, Docs, Drive, more - and support for email clients including Outlook, Apple Mail and Thunderbird, it's easy to see why.
Despite all its power, we found Gmail easy to set up both on desktops and mobiles. The interface is mostly clean and straightforward, and can be collapsed down to a sidebar or two, ensuring it doesn't get in your way. Some features may not appeal to everyone; Google's Smart Compose makes smart suggestions about what you intend to type next, and some feel it's a distraction, but once you're used to it we found the technology makes it quicker to write new emails.
There's plenty of power here. Dynamic mail saves time by allowing you to take actions like filling out a questionnaire or responding to a Google Docs comment from within the email. A Confidential Mode supports an expiration date for messages, and can protect them with a passcode. There's even an offline mode which allows you to access Gmail and compose messages offline, very handy when you can't get online (although you'll need Chrome for that to work.)
Although Gmail's free plan has limits, they're relatively generous: 15GB storage, for instance, and the option to send up to 500 emails a day. It's likely to work very well for personal use, but business or more serious users might prefer Google's Workspace product.
One big Google Workspace plus is support for using a custom domain (yourname@yourcompany.com instead of yourname@gmail.com.) Storage ranges from 30GB to 5TB, depending on your plan. Sending limits increase to 2,000 a day, and as email problems can cause huge problems even if they only last a few minutes, it's good to see Workspace includes phone and email support.
Google Workspace is Google's answer to Microsoft Office, so of course you also get apps for working with documents, spreadsheets and presentations. Shared calendars keep you better organized, and there's enterprise-level video and voice conferencing. (500 participants with the meeting automatically recorded to Google Drive? No problem at all.)
This more Office-like power makes for a more expensive product than the email-only competition, with prices starting at $6 a user for the simplest plan. That's still cheaper than Microsoft's 365 Personal plan ($6.99 billed monthly), though, and if you'll use Google Workspace's features then it could be a smart choice. A 14-day free trial allows up to ten users to try out every Workspace plan, giving you an easy way to find out.
Read our Google Gmail review.
Best for Microsoft users
Powerful email service for Microsoft users
Specifications
End-to-end encryption:
Yes
Reasons to buy
+
Familiar and user-friendly interface
+
15GB Inbox and 5GB cloud storage for free
+
Keeps your inbox spam-free and automatically highlights your most important emails
+
Powerful Office apps included
Reasons to avoid
-
No end-to-end encryption with the free plan
-
Can't quite match Gmail for configurability
Outlook's powerful web app is a strong match for Gmail with its generous free 15GB Inbox, an extra 5GB OneDrive cloud storage, and access to the web and mobile versions of Word, Excel and PowerPoint.
We found Outlook's web interface a little more cluttered than Gmail, but it's also very familiar, almost identical to the desktop Outlook and many other email clients. There are folders and organizational tools on the left, the contents of the current folder in the center, a simple preview pane on the right (with adverts in the case of the free account): if you've ever used another email client, you'll feel at home in moments.
Despite the apparent simplicity, there's a lot going on under the hood. The service automatically detects important emails and places them in a Focused Inbox, keeping any distractions out of sight. Events including flights and dinner reservations can automatically be added to your calendar. It's easy to share that calendar with other Outlook.com or Microsoft 365 users, or you can save your events to a Family calendar that everyone can access. In addition, there are some interesting features too, like the ability to add polls directly to your Outlook emails.
Excellent attachment support includes the ability to directly share OneDrive files as copies or links. You can also attach files directly from your Google Drive, Dropbox and Box accounts, and a chunky 15GB mailbox allows storing plenty of files from other people.
This all worked just fine for us, but if you're unhappy with the service defaults, there's a chance they can be tweaked via Outlook.com's Settings dialog. This doesn't have quite as many advanced options as Gmail, but you still get plenty of control over layout, message handling, junk email processing and more, along with some surprise bonus features. If you're more used to working with desktop Outlook, Gmail or Yahoo, for instance, you can set Outlook to use your old keyboard shortcuts with a couple of clicks.
Outlook's free plan can't quite match the competition in every area. Proton Mail offers end-to-end encryption with its free plan, for instance, and access to encrypted emails via POP3 and IMAP with the paid edition; Outlook's message encryption is more basic, and only available to paying customers. But in general, this is a top-notch email service, easy to use, with a vast amount of functionality, and some very valuable bonus features in its Office apps.
If you do need more, the $7 a month Microsoft 365 plan ($5.83 billed annually) gets you an ad-free inbox, 50GB mail storage and a vast 1TB OneDrive cloud storage. Extras include desktop versions of Word, Excel and PowerPoint for offline working, Microsoft Defender security for all your devices, Teams video calling, and more. That's more expensive than email-only providers, but it's great value if you'll use the cloud storage and office apps. Go take a look.
Read our Microsoft Outlook review.
Best for storage
4. Yahoo Mail
A solid email service with plenty of storage
Specifications
End-to-end encryption:
Yes
Reasons to buy
+
1TB free inbox storage
+
Useful extras like disposable email addresses
Reasons to avoid
-
Not as many features or configuration options as rivals
Yahoo Mail doesn't have the profile it once did, but don't let that put you off: this is a polished and professional service which stands up well against the top competition.
Storage ranges from 1TB to 5TB, for instance (yes, that really is a minimum of 1 terabyte.) Yahoo's web app automatically sorts and groups your emails, giving you instant views of your attachments, mailing lists and more. Customizable notifications raise alerts for the emails you care about most, and if you like how this all works, you're able to add your Gmail, Outlook and other email accounts and access them from the same web app.
The well-designed interface resembles Outlook, with your folders and one-click filters (Photos, Documents, Travel) on the left, and easy browsing of all the emails in a conversation. Not quite what you're after? Yahoo isn't nearly as configurable as Gmail or Outlook, but digging into the settings, we found useful layout tweaks, an option to display message previews, even a feature to display messages in separate tabs for easier browsing and comparisons.
Demanding users might find issues, over time. Mail organization can't quite match the flexibility of Gmail's labelling scheme, for instance, and unlike Proton Mail or Outlook, there's no message encryption. But overall, Yahoo Mail's free plan is an appealing service which deserves a place on your email shortlist.
Yahoo also offers a paid Yahoo Mail Plus plan which drops the ads, raises the storage limit to a staggering 5TB, supports disposable email addresses (temporary addresses you can use instead of your real email), and adds 24/7 phone and chat support. It's not expensive at $5 a month, but if you won't use the 5TB storage, Gmail and Outlook both offer top quality Office apps and other valuable bonuses for only a dollar or two more.
Best budget
A budget email service that gives you a lot for, well, nothing
Specifications
End-to-end encryption:
Yes
Reasons to buy
+
Great value
+
Free plan allows up to 5 users
+
Supports custom domains for free
+
Office and collaboration tools
Reasons to avoid
-
No encryption, IMAP/POP with the free product
-
Not as configurable as Gmail, Outlook
Zoho Mail is a surprisingly capable email service with a business-friendly free plan and a wide range of budget to enterprise-level paid options.
The free offering supports up to five users with the same account, a time-saving touch for families and small businesses. You're able to use Zoho Mail with a single custom domain, too (yourname@yoursite.com), a feature most providers reserve for their paid plans (if they offer it at all.) And every user gets their own 5GB inbox, for a better-than-most 25GB maximum storage.
We found the service easy to use, with an intuitive interface, and a decent set of features to help organize your emails: folders, tags, filters, smart searches and more. If you need a free plan which supports multiple users and your domain, it's a must-see. We also spotted some significant limits: in particular, it offers web and mobile app access only, and there's no message encryption, IMAP or POP support. But that's where the paid plans come in.
Zoho Mail Lite adds IMAP and POP support for easy access from other email clients. It can encrypt and password-protect confidential information for extra security; syncs emails, contacts and calendar details across all your devices; supports sending 250MB attachments (via links), and allows you to use multiple custom domains. That's a decent feature set, yet it's all yours for only $12 a year (no monthly billing, unfortunately, though with prices that low we're not too concerned.)
A $48-a-year Mail Premium plan extends the service with a 50GB inbox, digital signature and encryption tools, email archiving and more. But what's more interesting is Zoho's Workplace, an online office suite which includes Zoho Mail, a word processor, spreadsheet, presentation app, chat, meeting and assorted collaboration tools. There's real enterprise power here, but Workplace is also significantly cheaper than Microsoft 365, Google Workspace and more, with prices starting at just $3 a month billed annually. Well worth a closer look for business or more demanding users on a budget.
Read our Zoho Workplace review.
We've also featured the best secure email providers.
---
Best email provider FAQs
What is an email service provider?
An email service provider is any company that offers tools for users to send and receive emails through their web browser or a separate email application. These services have sleek and easy to use interfaces to help users organize their mails and manage their mailing lists efficiently.
How to choose the best email services for you?
When choosing the best email service for yourself, assess the basic features, like how much storage the service provider offers, how many emails can be sent in a day, how many users can use the account simultaneously, etc.
You'll want to evaluate the user interface and user experience so that you know how simple it is to use the email application and how well it's organized.
If security and privacy are crucial, look for services that prioritize these aspects and offer relevant features, like end to end encryption. You'll also want to check the pricing plans and whether they're suitable for your budget, among other things.
What is the best email service provider?
When it comes to paid options, ProtonMail is the best email service provider because of its high level of privacy and security and an interface that's easy to use. As far as secure email services go, few can match it.
Built-in end-to-end encryption and state of the art security features, ProtonMail offers four plans for individual usage, which range in price according to the features.
ProtonMail has many useful features, including the ability to set an autoresponder, create a custom spam filter, and manage multiple email addresses in the same account. Emails that you send can be self-destructing, so they are automatically removed from the recipient's inbox after a set time.
What makes ProtonMail the best aside from it being the world's largest email service provider, is that it offers end-to-end encryption to keep your communications private.
If you are looking for the best free option, Gmail's free service is the industry leader, and for good reason. Not only does it come with a healthy 15GB of storage, but you can also manage other email accounts from your Gmail interface and easily filter messages into categories for reference.
How we test the best email services
We test email service providers by signing up to each individual email service to have full access of the products and offerings. Note, some email services require you to enter your current email address or phone number.
Once we're in, we compare our user experience with the features each provider is offering and tick off everything we have access to. We even test the storage space to make sure it's accurate.
With email services, we test how easy it is to create an email, and what supporting features have been put in place to simplify the process even further. We also test each provider's customer support, monitoring the quality of the response to our queries and the time it took to receive it.
We also test each email service provider's ability to show you easy-to-read analytics that's easily digestible. We also check for features such as offline working, professional message formatting tools, phone or chat-based support, file recovery from malicious attacks like ransomware and more.
Read more on how we test, rate, and review products on TechRadar.
Are you a pro? Subscribe to our newsletter
Sign up to the TechRadar Pro newsletter to get all the top news, opinion, features and guidance your business needs to succeed!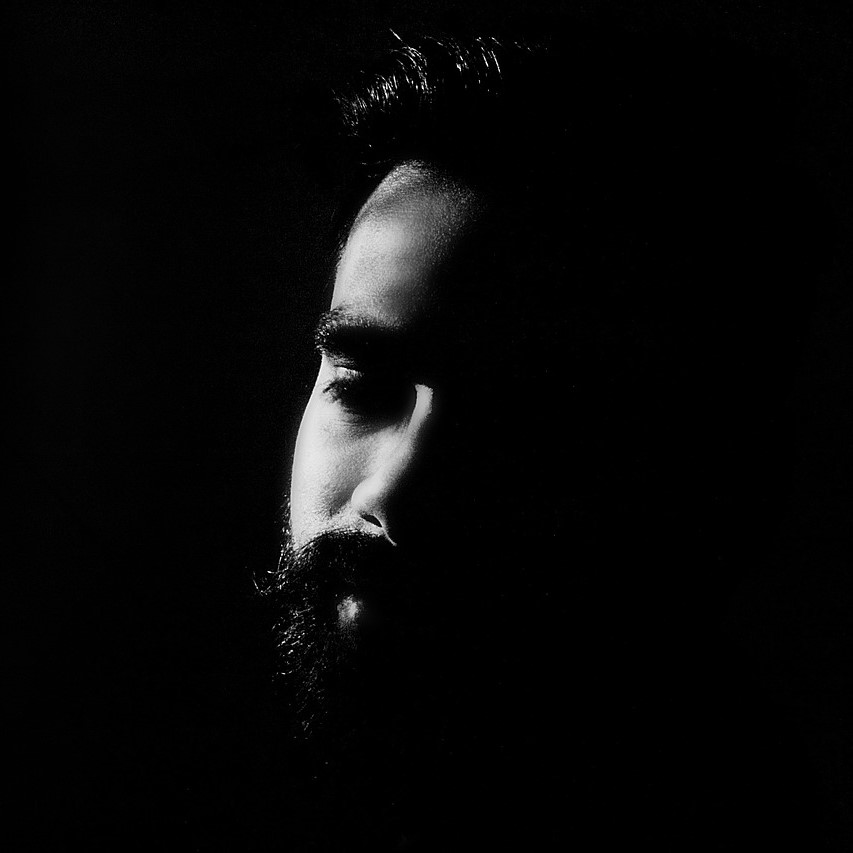 Mike is a lead security reviewer at Future, where he stress-tests VPNs, antivirus and more to find out which services are sure to keep you safe, and which are best avoided. Mike began his career as a lead software developer in the engineering world, where his creations were used by big-name companies from Rolls Royce to British Nuclear Fuels and British Aerospace. The early PC viruses caught Mike's attention, and he developed an interest in analyzing malware, and learning the low-level technical details of how Windows and network security work under the hood.