An inside look at Lenovo's Data Center Group
Lenovo continues to innovate in the data center market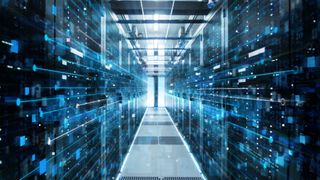 (Image credit: Shutterstock)
Back in 2014, Lenovo acquired IBM's server line and in the years since, the Lenovo Data Center Group has continued to innovate and invest in new technologies. Recently the unit has been working on edge computing and IoT solutions while creating hardware subscription models for the enterprise.
To learn more about Lenovo's data center business, TechRadar Pro spoke with Per Overgaard, the executive director for Lenovo's Data Center Group, EMEA.
Can you tell us a little about what your role as Executive Director of Lenovo's Data Center Group EMEA entails?
As the Executive Director of Lenovo's Data Centre Group (DCG) in EMEA, I lead a team of technical specialists, architects and product managers who support our partners, customers and sales teams. Our expertise covers general data centre infrastructure as well as high performance computing, artificial intelligence, Internet of Things, Edge Computing, storage, software and Software Defined Networking and service providers.
My role allows me to spend a lot of time with our customers in order to further my understanding of their daily problems and pain points. We use these insights to inform how Lenovo can tailor services to meet these demands in a bespoke manner. To overcome their data storage challenges, we provide technology that simplifies the deployment and management of data, future-proofs their infrastructure, and provides agility and speed around enterprise applications.
Your company entered the data center market after acquiring IBM's x86 server business in 2014. What progress have you made and what challenges have you encountered in the data center market?
Over the last five years we have built a complete data centre portfolio based on a strong foundation of compute, storage and networking hardware and services. We have also developed a broad set of engineered solutions designed for specific workloads including AI, Blockchain, DevOps, and Big Data. Our work has produced an efficient supply chain that can operate on a global level. Some of our achievements have also come through important partnerships, such as Intel, Microsoft, AMD, VMware, NetApp, Nutanix and many others, which help to provide our customers with choice.
We have also pioneered world-leading innovation, such as our liquid cooling energy efficient technology, Neptune, or our consumption based, as-a-service, subscription model offering, Truscale™ Infrastructure Services. We are breaking world records, too. Lenovo is ranked first for performance for x86 servers with records across 155 global workloads as well as being first in reliability for x86 servers, which we have retained for many years. We are also the highest ranked company on the Top 500 list for supercomputing with 173 placements.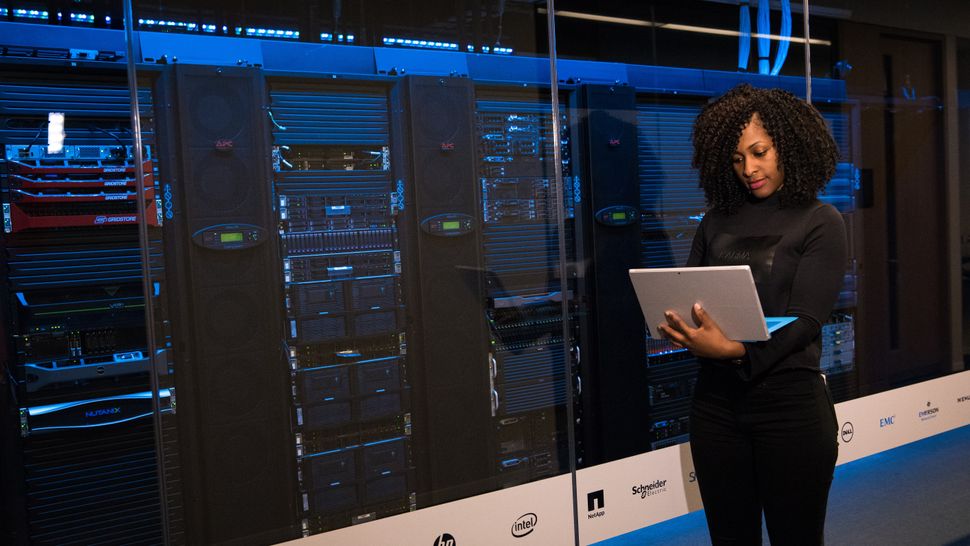 What are the key differences between the UK, EU and US data centre markets?
The UK, EU and US data centre markets are differentiated by their unique customers that have needs specific to their region. This is characterised by the fact that certain industries are more prevalent in their respective markets. For instance, the oil and gas industry is Norway's largest sector and accounts for 16 percent of the country's GDP. Certain other industries are prominent in different markets. For example, the automotive sector is a main feature of the German economy, much like the banking sector in the UK.
The European data centre market is rapidly growing however the region experiences unique challenges that don't exist in the US. The numerous different languages and currencies stretching across Europe can cause business complications when it comes to contracting and multi-national product pricing. The countless borders that exist in Europe also create further difficulties around data sovereignty between countries. The introduction of GDPR however has allowed the EU to unify its data protection laws and add clarity across borders.
Furthermore, Europe has less space when compared with the US. This means that data centre providers must be more creative and flexible with their data centre designs in order to make the most of space. However, certain countries in Europe offer natural benefits when it comes to building data centre infrastructure. Places near the Arctic Circle, including Sweden, have seen multiple new data centres built. This is because its stable geography is ideal for data centre infrastructure due to extremely low risk of earthquakes. The cold climate also means an energy saving on cooling.
Earlier this year you launched Lenovo TruScale Infrastructure Services. How have your customers responded to being able to purchase infrastructure-as-a-service and what are your plans for this business going forward?
I am convinced that all customers will eventually pay for technology using a consumption-based model. In my mind, the concept of 'everything as a service' is true. In the future customers will subscribe to infrastructure rather than buying it. The only question is how and when this will happen.
IDC research shows us that 63 percent of IT buyers say that when selecting an IT infrastructure provider, the availability of flexible payment options or pay-per-use is very important to them. So, we've tried to address this with TruScale. It's a consumption based, subscription offering that allows customers to use and pay for data center hardware and services – on-premise or at a customer-preferred location – without having to purchase the equipment. This means that customers never take capital ownership of the hardware or other IT assets and pay for what they use each month as part of their operating expenses, with no required minimum capacity commitment. Also, this capacity can be scaled up or down to accommodate business needs, ensuring IT infrastructure is flexible and scalable at all times.
Our customers are eager to learn how Lenovo TruScale differentiates from other vendors in the market. It's a conversation that we need to have with them, to help them understand how we estimate risk, how we provide the service and how our measurements work. We can then work together to build a foundation for mutual success.
How does Lenovo plan to bring edge computing into the telco space?
Lenovo introduced the ThinkSystem SE350 earlier this year, a compact edge server that is slightly larger than one of our ThinkPad laptops. It's a micro server that is designed to go anywhere, such as the rack, a wall, or even a shelf, and it can handle 0-55oC, 30G shock and 3G vibration. It also has zero touch setup, full remote management, enhanced security facilities such as tamper detection and encrypted data protection, and even wired, Wi-Fi or LTE connectivity.
In terms of how we are bringing this to market, we have a dedicated specialist team who understand our clients' needs and challenges. We believe that for telco customers, and indeed other customers, the SE350 will help them to innovate. We are confident that with the wireless and 4/5G connectivity options, we have a platform with the SE350 where customers can run enterprise applications in environments where no IT skills are present. This exemplifies our common goal to supply smarter technology for all by providing organisations with no previous infrastructure with connectivity.
Gartner predicts that by 2022, 75 percent of enterprise-generated data will be created and processed outside a traditional centralised data center or the cloud. This in turn will increase customer concerns around data privacy, security, and regulations, coupled with challenges of latency, bandwidth, connectivity and downtime. So with our edge server we are answering customers needs, and we can help them reduce the time of deployment too, such as the solution we provided with Scale Computing for Delhaize, the food retailer based in the Netherlands.
Can you tell us about your company's work with supercomputers and high-performance computing?
We've worked hard to become the number one provider in the Top 500 supercomputers list. We have done this by working with institutions such as Leibniz Supercomputing Centre (LRZ) on their SuperMUC Phase 2 supercomputer. Its researchers can now run larger simulations and receive quicker results which in turn help to solve some of humanity's greatest challenges, such as improving cancer treatments and predicting earthquakes. Our technology is also helping them to save 40 percent in operating costs with our water-cooling technology.
We also worked with the Barcelona Supercomputer (BSC) on their MareNostrum4 supercomputer, who by using the latest technology from Lenovo were able to push the boundaries of human knowledge by analysing thousands of human genes and isolated chronic lymphocytic leukaemia mutations down to just four genes.
We know we have software and hardware platforms that deliver outstanding quality and performance, but our biggest asset is our people. The experts we have in HPC at Lenovo provide the hard work and dedication behind the technology.
As IoT adoption continues to increase, do you think hardware manufacturers are ready to start taking the security of connected devices more seriously?
The security of connected devices must be taken very seriously by all hardware manufacturers. Without security, manufacturers run the risk of devices losing their connections to the data centre. If devices are locked out of data centres, we miss the opportunities IoT data present.
IDC estimates there will be 41.6 billion connected IoT devices generating 79.4zb of data by 2025. That's a massive explosion in data and devices, and security is imperative. That's why we included both cyber and physical security features with the SE350, so if anyone tries to open it or tamper with it, the storage encryption keys are disabled, and no one can access the data without authorisation.
Where do you see the data centre market moving in the next five years and are there any new technologies you're particularly excited about?
Edge computing, 5G and AI are the greatest opportunities for the data centre at present.
5G is going to enable some regions, which currently have little connectivity due to lack of infrastructure, to really excel in the future. 5G will create an advantage over other markets and be innovative with their IoT devices, because the bandwidth we will be able to deliver will be 5-10 times faster than with 4G.
Edge computers will further enable connectivity and the use of cloud computing which will in turn lead to an increased use of artificial intelligence as well as the improved collection and analysis of data. This will allow customers to drive innovation through increased efficiency.
Are you a pro? Subscribe to our newsletter
Sign up to the TechRadar Pro newsletter to get all the top news, opinion, features and guidance your business needs to succeed!