The best ways to save passwords on Mac
iCloud Keychain isn't the only solution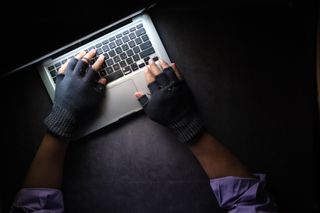 (Image credit: Towfiqu barbhuiya on Unsplash)
In today's online world, passwords play a crucial role in safeguarding our valuable information from potential cyber threats. From bank accounts to Wi-Fi authentication, you need passwords for various daily logins. However, gone are the days of using a simple password across all websites.
With the increasing complexity of online security, you now need to use unique and intricate passwords. Fortunately, to help manage these passwords, password managers and generators are available.
For Mac users, Apple's iCloud Keychain is a built-in option, but there are also third-party solutions to consider. Check out some of the options below.
What password solutions should offer
For those who use Macs in their daily lives, finding a password solution beyond the basics can be daunting. In the past, most software solely focused on storing login information for easy access. However, today's popular tools offer more advanced features such as autofill, password generation, leak detection, cross-platform access, family sharing, and more. Ultimately, it's up to you to determine which solution is most suitable for your needs.
iCloud Keychain
Reasons to buy
+
Fully integrated into each Apple device
+
Easy to use
Reasons to avoid
-
Limited solution
-
No third-party integration
If you only use Apple devices, the best solution might be the one included for free on every Mac, iPhone, and iPad, iCloud Keychain.
Apple's native password tool addresses two primary needs. It suggests complex passwords to use and keeps track of them across multiple devices for later use. Those passwords are only accessible once you enter your Apple ID login and password, and those are protected using two-factor authentication and encryption.
A relatively new iCloud Keychain feature monitors existing logins to ensure they haven't been involved in a data breach. You'll receive a notice suggesting a password change when these breaches are discovered. You'll also get alerted whenever a password is used more than once across services.
iCloud Keychain isn't perfect, however. Like most things Apple, the information is only accessible on Apple devices. And, even on those devices, you can't use the info seamlessly on third-party browsers like Google Chrome and Microsoft Edge like you can on Apple Safari. The iCloud Keychain password generator is also somewhat basic since it doesn't let you adjust requirements such as password length.
Regardless, iCloud Keychain is free, integrated, easy to use, and a nearly perfect solution for Apple-only users.
---
Reasons to buy
+
Easy syncing between devices
+
Includes VPN
+
Secure document storage
Reasons to avoid
-
Premium plans come at a high price
-
Support: Limited hours for live chat customer service and no direct phone number
Dashlane stands out as an exceptional password manager, offering an impressive array of features and serving as a digital wallet that works seamlessly across Windows, macOS, iOS, and Android platforms. What sets Dashlane apart from other password managers is its various pricing tiers, including a free version with limited features and a free 30-day premium subscription for new account holders.
It's worth noting that Dashlane has never experienced a breach, which is a testament to its exceptional security features. As the sole US-patented password manager, Dashlane uses military-grade encryption with AES 256-bit technology, making it one of the most secure password managers available today.
Among the Dashlane features to consider are:
Password generator: Create strong and random passwords for your accounts quickly and easily with Dashlane's built-in password generator tool. You can customize the passwords based on the specific guidelines of each website, whether it requires numbers, letters, and symbols or just letters and numbers.
Two-factor authentication: Adding an extra layer of security, this authentication method has become a crucial tool for many. Once enabled, two login options are required to access the software on a new device.
VPN: One way to enhance your online security is by using a Virtual Private Network, which encrypts your internet traffic through an external server. Additionally, sharing your login information with others can be done effortlessly.
Dark web monitoring: To monitor if your information is on the dark web, you have the option to add up to five emails to Dashlane.
As a product, Dashlane has few equals. Pricing is the one negative that might hold you back. Especially on the business side, subscriptions can be expensive.
---
Reasons to buy
+
Import from all browsers
+
Plentiful feature set for premium tiers
Reasons to avoid
-
Limited free tier
-
No phone or forum support
The NordPass password manager, although not as renowned as NordVPN, is still an exceptional choice. It is designed to work seamlessly on all major platforms, enabling you to store, organize, and manage your passwords safely and securely.
NordPass offers subscription plans tailored to personal and business needs and free and paid service options. Our comprehensive review found that NordPass has an easy-to-use interface and top-of-the-line security features.
Like Dashlane, NordPass offers a range of features, including two-factor authentication, password generation, autofill, and data breach monitoring. Users can also opt to include a NordPass subscription to their NordVPN account.
The widely respected XChaCha20 encryption algorithm is utilized and is preferred by reputable companies such as Google and Cloudflare. It offers up to 256-bit encryption and is considered by some as a more future-proof solution than the commonly used AES-256 encryption in other applications.
---
Reasons to buy
+
Family sharing
+
Business options
+
Additional security
Reasons to avoid
-
No free option
-
No recovery for loss of master password
Also available across multiple platforms, 1Password is another long-running password manager offering plenty of user perks. Known for its reasonable pricing, user-friendly interface, and extensive features, 1Password is an excellent choice for personal or business use. It even offers family packages, making it one of the first to do so.
With 1Password, you can easily sync your data across various platforms, including Windows, macOS, Linux, Android, and iOS, with a version even available for Chrome OS. And with a subscription, you'll get 1 GB of document storage and the peace of mind of knowing that deleted passwords can be retrieved for up to a year.
For added security measures, 1Password has integrated Authy and Microsoft Authenticator as two-factor authentication options. These are among the top-rated authenticator apps available. Furthermore, passwords are protected using Secure Remote Password (SRP) and encrypted with AES 256-bit encryption, ensuring multiple levels of verification.
You may also want to consider the best password generator and the best free password generator.
Are you a pro? Subscribe to our newsletter
Sign up to the TechRadar Pro newsletter to get all the top news, opinion, features and guidance your business needs to succeed!
Bryan M. Wolfe is a staff writer at TechRadar, iMore, and wherever Future can use him. Though his passion is Apple-based products, he doesn't have a problem using Windows and Android. Bryan's a single father of a 15-year-old daughter and a puppy, Isabelle. Thanks for reading!