Phil Spencer says there's no need for an Xbox Series mid-gen console refresh
The team is focused on expanding storage for Xbox Series S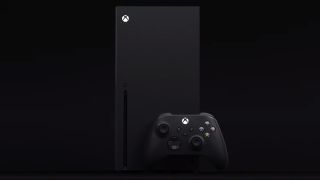 (Image credit: Microsoft)
Microsoft's head of gaming Phil Spencer has said there are no plans for an Xbox Series X|S mid-gen refresh, confirming the company is still focused on current hardware.
During an interview with IGN at Gamescom 2023, Spencer was asked if there's any news on a mid-gen refresh for current-gen consoles, to which he simply replied "No," before adding that "we're at the end of the beginning" of the console generation for Xbox Series X|S and that the team is focused on increasing the storage for Xbox Series S.
The same topic was broached in a separate interview with Eurogamer, and Spencer reiterated his statements by saying that he didn't see a reason for mid-gen refreshes right now, pointing out that it can cause issues for developers and the platforms they target, and that "it starts to feel a lot more like PC...".
"I definitely think that when we do hardware, it should have a reason to exist that is demonstrably different than what came before," Spencer said.
"I think that's important. Gen 10 - now you get more of my religion on this - I think what happens for us as an industry - and other people with other platform affinities are going to argue with me about this - but sometimes you feel really great about the price performance of the console early in the generation.
"And then later in the generation, we look at what's happening on a PC. And we say, 'how come our consoles can't do that?' And the reason is, because when you plan for a console, you start two or three years before you launch it, and you kind of lock-in to a hardware spec. And then that's the spec you're gonna have for five, six, seven years. And because the pricing of consoles have gone up, it's closer to PC than it's probably ever been in terms of price and performance."
Microsoft recently announced that the digital Xbox 360 store will be closing in July 2024 meaning a ton of games that don't have a new home on current-gen consoles or PC could be lost forever. When asked about his stance on game preservation, Spencer said that he "would love to find solutions" but there are no plans right now.
If you're looking for something to play, check out our list of the best Xbox Series X games you can play right now, and for storage solutions check out our guide to the best Xbox Series X hard drives and SSDs which covers both Series consoles.
Get daily insight, inspiration and deals in your inbox
Get the hottest deals available in your inbox plus news, reviews, opinion, analysis and more from the TechRadar team.