Like its predecessor, Hot Wheels Unleashed 2 - Turbocharged is a solid racer elevated by its stunning life-like visuals. With few new additions, however, this sequel struggles to justify its own existence.
Pros
+

Same beautiful visuals as its predecessor

+

Brilliant track creation tools

+

In-depth livery editor
Cons
-

Few substantial new additions

-

Awful story mode
Why you can trust TechRadar We spend hours testing every product or service we review, so you can be sure you're buying the best. Find out more about how we test.
Review information
Platform reviewed: PC
Available on: PC, PS5, PS4, Nintendo Switch, Xbox One and Xbox Series X | S
Release date: 19 October 2023
Developer Milestone is best known for their sim racers, a pedigree that is most apparent in Hot Wheels Unleashed 2 - Turbocharged's stunning commitment to visual realism. Any one of the game's 130 odd miniature vehicles could have been plucked right out of nostalgic memories of my very own childhood playsets and being able to marvel at their life-like materials and visible manufacturing seams (complete with miniscule scratches) makes unlocking and experimenting with each successive car feel like the very best kind of wish fulfillment.
The same can be said of Turbocharged's track editor, which presents a deep and varied toolset perfect for creating the plastic race course of your dreams. Both of these elements were equally impressive in the first game, however, and this sequel's biggest shortcoming is how little it adds to the overall formula. There's not much here that we haven't seen before and, worse still, headlining new additions like the story campaign are extremely disappointing.
Don't get me wrong, with such strong foundations there's still a perfectly enjoyable experience here, especially if you harbor any nostalgia for the Hot Wheels brand, but it is a missed opportunity for more innovation.
Matchbox magic
On top of the realistic visuals, an obvious hallmark of Milestone's heritage is this title's meaty vehicle handling. Racing around tracks in Turbocharged requires quite a high level of concentration, far more than you might initially expect from a Hot Wheels game. Careful deceleration around tight corners is essential so as not to fly off the course and any small mistakes are harshly punished. This was also the case in the first game, which lent many of the more conventional track designs a somewhat lifeless feel, but there have thankfully been a few small tweaks to make things more exciting this time around.
The addition of a jump button is a definite step forward, allowing you to sacrifice some of your boost meter for a quick burst of upwards momentum. This opens the door to more engaging and memorable track layouts that contain a barrage of new hazards like small barriers or sudden gaps. The ability to hop on to low surfaces also allows for more off-road exploration, a joy given that the maps all take place in highly-detailed everyday environments ranging from a lush garden to a neon-lit arcade.
Although there are plenty of alternate track layouts available for each of the 5 environments, having so few different environments is undeniably disappointing. Given the similarity of the two titles, the decision not to carry forward any of the 8 locales from the first game (even if their use were solely restricted to the custom track builder) is a real let down.
Several new race types have been added but they're also a mixed bag. The likes of elimination races, which have you trying to survive as the racers in the final positions are picked off one by one, or waypoint mode, in which you try to reach set checkpoints in the shortest time, are certainly welcome inclusions that help introduce more variety but struggle to feel novel when they've appeared in countless other racers.
Toy box
There has also been a handful of new additions to the garage alongside a huge number of returning vehicles. The most significant of these are the two new vehicle types: motorbikes and off-road buggies. Aside from the occasional wheelie when you're nitro boosting on a bike, however, these two types both handle extremely similarly to the existing cars and therefore offer very little beyond the obvious surface-level visual differences.
Best bit
The first time you explore Turbocharged's in-depth livery editor is an absolute treat. Like Forza Horizon 5, you have total freedom to experiment with different colors, materials, and stickers.
Despite this disappointment, this is still a decent roster thanks to a good mix of original Hot Wheels creations, licensed miniature renditions of real-world cars, and favorites ripped straight from the silver screen. Seriously, if you've ever wanted the chance to drive around as a pocket-sized replica of James Bond's iconic Aston Martin or a tiny plastic Snoopy sat on top of his kennel, this is the racer for you.
Even the returning cars now benefit from smartly balanced skill trees, which allow you to further tweak their performance to your liking. Very few of these perks are direct upgrades, instead granting minor buffs to stats like boost gain at the expense of others such as overall speed. The advantages you can achieve here are very small, but accumulating and spending skill points adds one more satisfying layer to progression.
Not so hot
Unfortunately, one of Turbocharged's biggest additions has the honor of being by far its most disappointing. The story campaign, while a serviceable introduction to each of the major modes, is merely a string of simple races on a basic overworld map punctuated by unbelievably bad cutscenes. The intention in these cutscenes appears to have been to give the impression of a cheesy Saturday morning cartoon, but poor voice acting and incredibly cheap animation leave it seeming more like some kind of weird Golden Raspberry-worthy PowerPoint presentation.
The story is almost nonexistent to boot and what's there becomes hard to follow thanks to its bizarrely stilted pacing. Perhaps the only consolation is that the events of the cutscenes are so utterly disconnected from the action of each individual race that you risk missing nothing by skipping them entirely.
Thankfully, the expansive track editor still shines and most of your mileage is instead going to be found downloading community tracks or creating your own to share online. There might not be many reasons for owners of the first game to consider an upgrade given the similarity of both track editors, but, with a range of highly customisable preset pieces and almost limitless freedom to line each map with orange plastic track, this is one toy box that new players aren't going to be bored of any time soon.
On the whole, Hot Wheels Unleashed 2 - Turbocharged is an underwhelming sequel elevated by the sheer strength of its predecessor. New players will appreciate its superb visuals and excellent track builder, but the poor story mode and lack of real innovation is unlikely to enamour returning fans.
Accessibility
There are a handful of accessibility options in Hot Wheels Unleashed 2 - Turbocharged. Cutscene subtitles are enabled by default and there are also a range of tools to assist your driving. This includes the ability to reduce the speed of races by up to 60% and set actions like steering and jumping to be performed automatically. It is worth noting, however, that many of these assist options can only be used in offline races on stock tracks.
How we reviewed Hot Wheels Unleashed 2 - Turbocharged
I played 15 hours of Hot Wheels Unleashed 2 - Turbocharged on PC where I was able to complete a fair chunk of the story campaign. I also spent some time experimenting with the track builder and livery editor, meticulously crafting a neon purple TechRadar Gaming themed replica Audi Sport Quattro.
Although I initially started playing with my keyboard and mouse, I found these controls to be unwieldy so soon swapped to an Xbox Elite Wireless Controller Series 2. If you're going to be playing on PC, consider grabbing something from our list of best PC controllers.
For other racing game recommendations, visit our list of the best Xbox Series X racing games. Also see how its predecessor might just be the best racer on Game Pass that you've never played.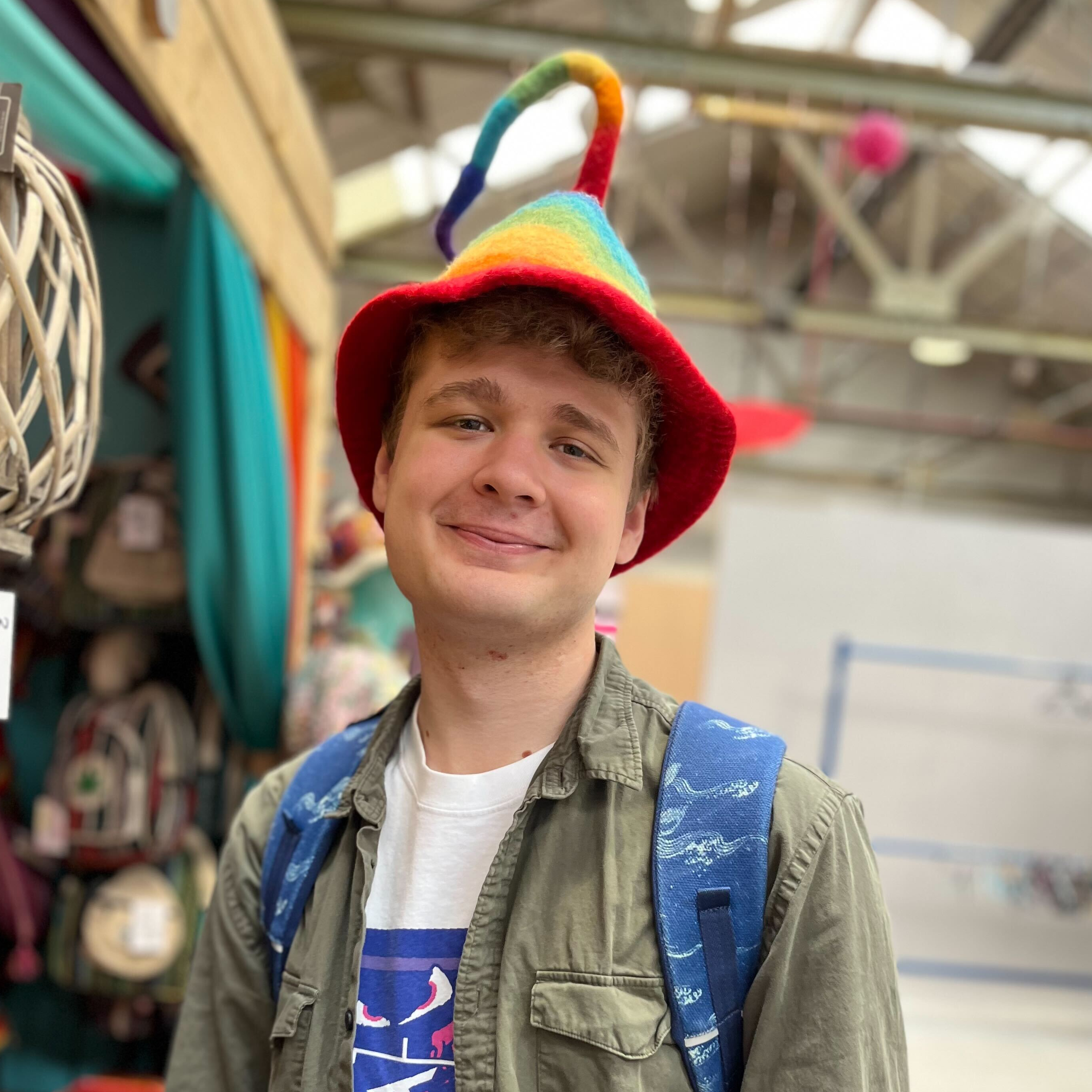 Dash is TechRadar Gaming's Hardware Writer. Before joining TechRadar, he was a print journalist writing articles for some of the UK's biggest gaming magazines including PLAY, Edge, PC Gamer, and SFX. Now, when he's not getting his greasy little mitts on the newest hardware or gaming gadget, he can be found feverishly devouring the latest Nintendo Switch otome.