Interview: From Blade Runner to Black Adam and beyond
Award-winning VFX supervisor talks trends, tools, and storytelling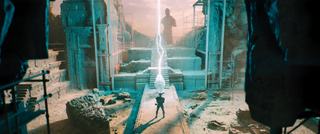 (Image credit: Image Courtesy of DNEG © 2022 Warner Bros. Ent. All Rights Reserved)
Visual effects are nothing new in the movie industry - 1902's A Trip to the Moon springs to mind, although it was far from the first film to incorporate special effects.
But the 120 years since Méliès' iconic scenes have seen some incredible advances in what VFX artists can achieve, and the tools they use to do it.
To explore what's shaping the world of VFX, TechRadar Pro spoke to Fabricio Baessa, VFX Supervisor at DNEG, about the challenges of working on DC's Black Adam, the best VFX software right now, what trends we can expect to see on-screen in 2023, and more.
Tell us a bit about yourself and your background
My name is Fabricio Baessa and I am a VES award-winning VFX Supervisor at DNEG, based in the Vancouver studio. I originally started in this industry in 1996 working on commercials, TV series, and film, joining DNEG in 2015.
I most recently worked on Black Adam. I was also very proud to work on Uncharted, the cinematic adaptation of the hit video game, Devotion, Venom: Let There be Carnage, and director Edgar Wright's recent thriller, Last Night in Soho.
How did you find working on Black Adam? The biggest challenges, and the moments that make you proud...
As a superhero fan since childhood, I put tremendous pressure on myself to ensure it looked and felt as powerful as when I was a kid reading all of the comic books. The visual effects on this movie helped bring the story and the characters to life. So, it was extremely rewarding to see Black Adam on the big screen.
My biggest challenge was the post credits sequence with Dwayne 'The Rock' Johnson and Superman. The first challenge was the extremely tight deadline, as it was reshot only two months prior to delivery. It involved a lot of planning, strategy and creativity. Secondly, it was important to integrate everything in a way that was beautiful and real, but also cinematic. And finally, to ensure all the holograms and FX behaved with the atmospheric effects in a very artful way. Kudos to our incredibly talented VFX team!
How are visual effects transforming modern storytelling?
If you look back and think about the history of visual effects, it is clear to me that it was established to help the filmmakers achieve the results they envisioned with fewer limitations.
Nowadays, those limitations are almost gone. Visual effects as well as Virtual Production technology provide us with so much creative freedom and, practically, we can do everything and anything we want. I always get really excited when I receive a script which contains extremely challenging visual effects tasks. I can immediately see the fun and the joy that working on the project will bring.
What can smaller studios learn from the way that VFX is handled on big productions, and vice versa?
I think the level of organization and the entire pipeline structure is often very well established in the big studios, and it definitely can make a big difference. This ultimately creates an easier and more efficient workflow to manage a large amount of shots, complex VFX tasks and client notes to help the director realize their vision.
On the flip side, the big brothers can get inspiration from the smaller studios that there is always another way to achieve the same result if you think outside the box.
What guided you into the VFX world? The movies, the tech, the dreams…
As a kid, everyone always noticed that I constantly seemed distracted looking around at the world. What I was actually doing was paying attention to every single detail everywhere and all around me. I don't know why, but I've been like this since I can remember. This interest eventually translated into drawings, paintings and later design projects, which guided me towards the world of VFX really quickly.
I was also always fascinated by movies such as 2001: A Space Odyssey, Star Wars, Blade Runner, Raiders of the Lost Ark. These films were always in the back of my mind as the types of projects I wanted to work on. I was living in Brazil during the 90s and we didn't have access to the same type of technology that artists in the US had. So, that was a challenge. Once I saw The Matrix though, I told myself: "Fabricio, that's it!" It sparked a flame in my heart. So, here I am today – chasing my dream!
Speaking of technology, what matters to you in post-production software? Who gets it right and why?
In terms of post-production software, we need good features and stability. It's an extremely complicated duo to achieve but being on the frontline of innovation is always a must in our industry.
Over the years, a number of companies have proven themselves with amazing staple software. Companies like Autodesk (Maya and 3DSMax), The Foundry (Nuke and Mari), Adobe (Photoshop, Premiere Pro, and After Effects) and Pixologic (ZBrush), to name a few.
What programs & techniques do aspiring VFX artists absolutely need to learn?
On the topic of software, our main industry staples include Autodesk's Maya, Nuke by Foundry, Adobe Photoshop and Pixologic ZBrush.
If you are a modeler, you should definitely know Maya and ZBrush, at the very least. For the compositors, it's Nuke. Lighters should get familiar with Renderman and FX artists should know Houdini.
How is AI reshaping the industry and day-to-day workflows?
First of all, let me say this: I really love AI. I fully embrace the technology and it fascinates me. For example, we can now render images with more noise and use AI to help optimize it, which drastically reduces the render time and further improves the quality of the movie. It can also reduce the amount of memory space required to finish a shot.
Another point is the relationship between AI and regular art. We are seeing a giant leap in the evolution of those tools like Midjourney, for example. It's evolving in a matter of weeks, not years.
And what about VR? Do you think it has a bigger future or is it a fad?
VR is the future – there's no debate about it, in my humble opinion. It's just a matter of time before we fully get there. While I don't own any crystal balls, based on what I am seeing, it looks like it'll take a decade to get to a point where we can say "it really works". From that point on, the developers will need more time to create and enhance applications to reach its full potential, which might take another decade.
What trends do you see emerging in the coming year? And how can artists and organizations learn and apply them?
More and more often, we are going to see "text to art" apps. Artists and companies should really start to have a close look at these. They can help the directors and DOP create some very interesting concepts to achieve their ideas in a quick way.
Another trend that we're already seeing is the use of game engines in visual effects. This is a must for everyone today.
Are you a pro? Subscribe to our newsletter
Sign up to the TechRadar Pro newsletter to get all the top news, opinion, features and guidance your business needs to succeed!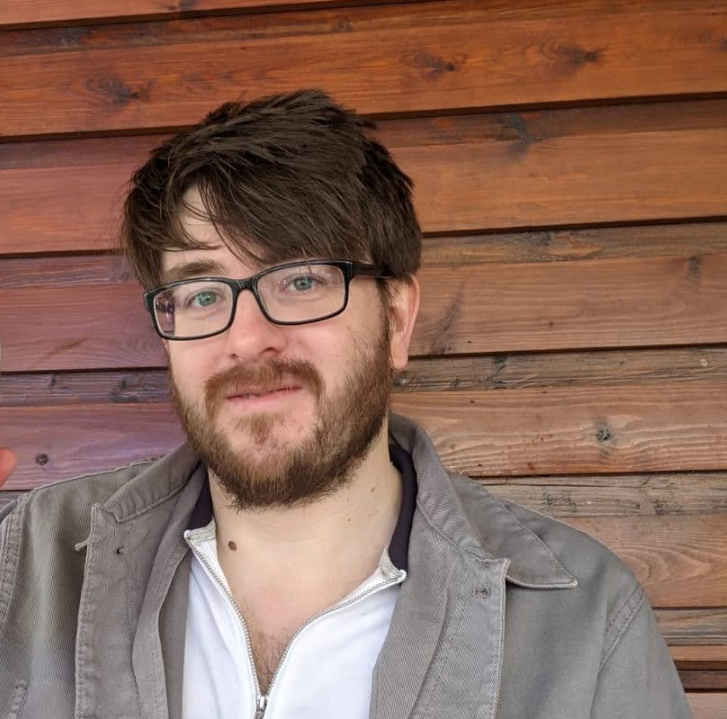 B2B Editor - Creative & Hardware
Steve is TechRadar Pro's B2B Editor for Creative & Hardware. He explores the apps and devices for individuals and organizations that thrive on design and innovation. A former journalist at Web User magazine, he's covered software and hardware news, reviews, features, and guides. He's previously worked on content for Microsoft, Sony, and countless SaaS & product design firms. Once upon a time, he wrote commercials and movie trailers. Relentless champion of the Oxford comma.