Industry body ICANN recently heralded big changes for 2023 as it set out its plans to move forward with the implementation of new generic top-level domains (gTLDs). This long-awaited moment presents businesses with the opportunity to acquire their very own dedicated dotbrand namespace.
In 2012, the previous round of new top-level domain names, saw nearly 2,000 applications for around 1,400 unique terms – such as .google, .microsoft and .sony – with corporates snapping up their own branded slice of the internet. Now, with this latest domain shake-up, even more companies will be able to secure a highly coveted dotbrand domain.
While it's promising to see this momentum, ICANN is launching into an environment where businesses are budget-constrained. Indicative application fees at this early stage exceed $200,000 – a significant investment for businesses – although this fee may come down once the implementation plans are finalized. Given this, businesses will need to start working on feasibility studies and business plans, mapping out potential ROI and securing stakeholder buy in. Digital projects like this may well be prioritized. And while every company will use its dotbrand in different ways, there are a number of common benefits which brands can capitalize on.
Boosting brand recognition: a source of competitive advantage?
All good businesses will have an element of brand building as part of their overarching strategy – whether that be to grow awareness in existing markets, build their profile and recognition, or attract new customers. Brand awareness creates a foundation for their success.
Web domains are one of an organization's most valuable assets, a key part of their intellectual property, often the most highly valued part of a business. A dotbrand domain makes a business' brand instantly recognizable, for example in all email communication. This increases brand recognition and recall through use – a potential source of competitive advantage, assisting repeat purchase.
As one of the earliest adopters of a dotbrand registry, Google is strategically using theirs to provide a dedicated space for innovation. What this means in practice is when a consumer searches ai.google, they will be directed to a microsite which provides Google's brand mission on delivering AI models to businesses. This model makes Google's AI product easily accessible and memorable via a short snappy descriptive name tied to their brand. By showcasing product innovation like this, organizations can positively impact the bottom line. In addition, it allows for consistent brand messaging globally.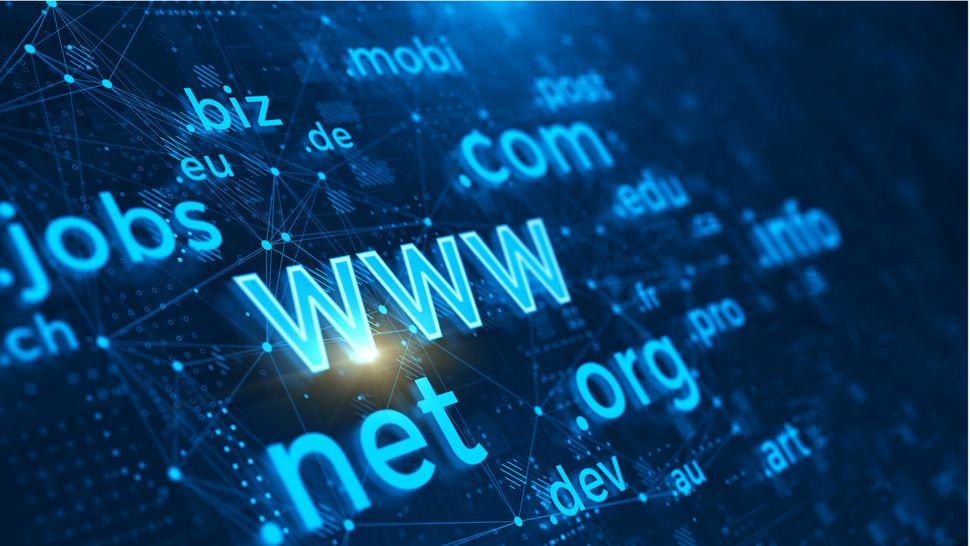 Enhancing security and trust: essential to users
Web domains are the representation of a brand's online presence, underpinning emails and corporate websites, where users rely on their integrity and security. They are the communications hub to engage with the world and the platform to engage with transacting customers: yet they may not be afforded the protection they deserve.
ICANN's plans for the next round of gTLD registrations mark a significant opportunity to enhance online security and trust. A business which has its own dotbrand adds an important layer of protection against the nefarious actions of third parties. With a branded domain, only legitimate names are registered because the brand sets the rules. This means customers can trust a domain ending in a company's brand (to the right of the dot): this is because the brand has created a zero abuse, highly trusted namespace. Very welcome in a time of heightened cyber security needs, and arguably essential for ecommerce platforms.
It is no surprise then that the financial services industry holds the majority of dotbrand registries. In this industry, consumers must be able to trust the environment where they are exchanging sensitive information – a dotBrand helps ensure data is shared only with the legitimate organization.
Dotbrand flexibility
Having flexibility and control over a company's online space is highly desirable, especially in a world where cyber security and abuse mitigation is key to preserving revenues, reputation and customers.
A dotbrand provides this: complete control of the brand's online presence in a highly recognised namespace. This gives businesses the freedom to issue domains at the second and third level that make the most sense for their visitors, helping them feel secure while also protecting the company's intellectual property.
While the benefits are there, before deciding to make a dotbrand investment, businesses need to be well informed and guided through the evaluation process. Identify the most pertinent benefits and win stakeholders' hearts and minds. The application process can also be complex so businesses might want to lean on service providers for support.
ICANN's plans present a pivotal moment for the domain industry - the possibilities for innovation, competitive advantage and enhanced security are significant. The opportunity for brands to own their own branded slice of the internet must, at least, be explored as part of a wider business and digital branding strategy.