Best WAP of 2023: Wireless Access Points for home office and small business
Best
Contributions from
last updated
Eliminate dead spots for good with our best WAP picks
VERDICT
REASONS TO BUY
REASONS TO AVOID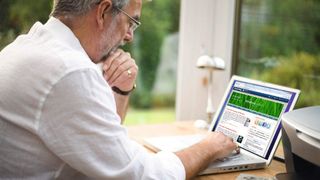 (Image credit: Shutterstock)
September 2023 - EDITOR'S NOTE
If you want to give your existing network a little help handling all of these devices, adding a WAP can allow you to upgrade your connectivity and overall internet experience without having to call your ISP. Here you'll find our top picks for the best WAPs or Wireless Access Points alongside our price comparison tool to help you get the best prices.
This month, we made sure to find some of the best options currently available according to a few significant markers.
Investing in a Wireless Access Point or WAP can be a game-changer for your home office or small business, as doing so will ensure you have a robust Wi-Fi connection everywhere you may need.
Even with one of the best wireless routers on the market, you may still find internet dead zones around your home or small business, especially if it's a larger property. At the same time, you may have multiple devices vying for bandwidth to stay connected throughout your home or small business. This is where a Wireless Access Point can come in handy, as adding one such device can provide strong internet access for all your smartphones, tablets, computers, smart home devices, and more.
An affordable WiFi 6 access point that's simple to deploy
Specifications
Connectivity:
802.11ax, 2.4GHz, 5GHz
Features:
MAC-based access control list, WPA, WPA2 and WPA3 support, PoE powered, up to 128 clients, supports 40 concurrent devices
Dimensions:
160.9 × 160.9 x 33.28mm
Reasons to buy
+
Inexpensive
+
PoE+
+
Small and unobtrusive
+
Easy web-based configuration
Netgear has designed the WAX214 to be surprisingly simple to set up and install at your office or home. While it may not allow for as many concurrent users as more expensive options, it's an affordable solution that supports Wi-Fi 6 and works just as well in a large home as in an office. The WAX214 includes mounting brackets on its underside, as it should be placed either high up on a wall or, ideally, on the ceiling. It's worth noting that this unit doesn't come with a power adapter as it supports Power over Ethernet (PoE). Using a LAN cable, you'll need a PoE switch or injector to power the device. The WAX214 is a dual-band WAP with support for both 2.4GHz and 5GHz, and Netgear says it can handle up to 128 devices simultaneously.
Read the full review: Netgear WAX214 WiFi 6 PoE+ Access Point
Cisco's new Wi-Fi 6AX access point gets the job done
Reasons to buy
+
Low power
+
Easy installation
+
Low price
The Cisco CBW150AX Wi-Fi 6 access point does a good job at providing fast wireless Internet access across several rooms. Its processor is powerful enough to handle multiple connections over many WLANs while using additional mesh adapters helps increase the access point's range. Installation requires a few steps with clear instructions given on the mobile application.
Booting the access point can take a lot of time, but once the unit is up, it will stay operational without performance degradation for a long time. The CBW150AX offers features such as a firewall and an RF optimization mode for less than $130. It would have been great if it had been accessible from the cloud. Connected clients cannot be named or blocked off the network, which makes it less appealing if one wants to limit access to the Internet.
Read our full Cisco CBW150AX Access Point review.

A reliable WiFi 6 WAP that can be managed over the cloud
Specifications
Features:
6 spatial streams (4x4:4 in 5GHz, 2x2:2 in 2.4GHz ), OFDMA, MU-Mino, surge and ESD protection, 4G/5G filter, Can be managed remotely using a free cloud service
Dimensions:
180 x 180 x 39mm
Reasons to buy
+
Wi-Fi 6
+
Solid build quality
+
Long-range
+
Cloud support
+
2.5Gb Ethernet port
Reasons to avoid
-
High price
-
No power supply
The WAX610D WAP from Zyxel can be wall or ceiling-mounted to bring WiFi 6 to your home office or business reliably. The device itself is made from quality components. Zyxel has included extras like an anti-noise spreader, surge and ESD protection, and a 4G/5G filter to minimize interference from cellular networks. The WAX610D also packs a powerful quad-core CPU, two Ethernet ports (one at 2.5Gbps), and best-in-class internal antennas. While it may be slightly higher than the competition, the WAX610D can be managed remotely via an app and a free cloud service.
Read our full Zyxel WAX610D WiFi 6 PoE Access Point review.

An affordable WiFi 5 WAP packed with functionality
Specifications
Connectivity:
802.11ac Wave 2
Features:
4x4 MU-MIMO, WPA/WPA2, WPA3, WPA2-Enterprise, RADIUS Server, 512MB flash memory, 1GB RAM, 2 Gigabit-Ethernet ports with PoE support
Dimensions:
177mm x 177mm x 38mm
Reasons to buy
+
Powerful CPU
+
Range extension
+
Intuitive mobile app
+
Low cost
Reasons to avoid
-
Dated Wi-Fi 5 standard
-
Lengthy boot time
Although Wi-Fi 6 may be the latest and greatest, Wi-Fi 5 still has a lot to offer, and the 240AC from Cisco is a well-built and affordable WAP to meet the needs of most users. The 240AC sports a Qualcomm quad-core CPU with 1GB of RAM and 256MB of Flash memory, and Cisco says that up to 400 clients can use this WAP simultaneously. Wall mounting holes can be found at the unit's base, and it also ships with a flat Ethernet cable to power it when connected to a PoE Ethernet switch. This WAP's range can also be extended further when paired with the company's 142AC mesh extender.
Read our full Cisco 240AC Wi-Fi 5 Access Point review.

A big office companion that brings a lot of value to the table
Specifications
Features:
PoE+, Integrated into Omada SDN, Seamless Roaming, 2.4 GHz and 5GHz support, Secure Guest Network
Dimensions:
245 x 245 x 63mm
Reasons to buy
+
Low cost
+
Quad-core CPU
+
Cloud support
+
2.5Gb Ethernet port
Reasons to avoid
-
Big case
-
80MHz bandwidth
With the EAP660HD, TP-Link refreshes its small and home office product line with Wi-Fi 6 technology. The access point featuring remote management and high-gain antennas comes in an imposing plastic case. It feels solid and accommodates eight antennas for the two radio bands the EAP660HD serves. A quad-core Qualcomm CPU and a generous amount of memory guarantee good responsiveness. It supports up to 16 SSIDs and multiple concurrent connections streaming video content with very few packet drops.
But where the EAP660HD shines is with the software and tech support that TP-Link provides. First, it is very easy to access the AP remotely, even across the Internet, thanks to the Omada Cloud application. The AP software is regularly updated when potential vulnerabilities are found, and an easy-to-use mobile application is available both for Android and iPhone. Its main drawback is not using the Wi-Fi 6 to its full potential, as the EAP660HD uses an 80MHz bandwidth for the 5GHz band.
Read our full TP-Link EAP660HD Wi-Fi 6 Access Point review.

A capable business access point that can be managed for free over the cloud
Specifications
Features:
Load balancing, 2.5GbE PoE, Nebula control center cloud management
Dimensions:
180 x 180 x 39mm
Reasons to buy
+
Six streams
+
Vertical or horizontal mounting
+
2.5GbE LAN
Reasons to avoid
-
Overpriced
-
No PoE injector included
For a Zyxel access point, the WAX630S isn't the most expensive it makes, but it's also not the cheapest either.
The attractive features of this design include support for six simultaneous streams, with four over 5GHz and another two using 2.4GHz, a 2.5GbE PoE LAN connection, and a sophisticated internal antenna array.
When combined with special hardware filters, the antenna design reduces the interference from 5G/4G masts and other wireless transmitters. This unit has also been configured to work equally well if it is wall or ceiling-mounted, enabling more flexibility for deployment.
Part of the range of hardware that works with Zyxel's cloud-based Nebula management tools, the WAX630S is a sophisticated access point built for city office installation and other challenging wireless environments.
Unfortunately, it's priced accordingly and competes with similar or better specification hardware at a lower price point.
If it were to become cheaper, many IT professionals might find the WAX630S an attractive proposition.
Read our full Zyxel WAX630S review.

A mesh cable access point ideal for outdoor use
Specifications
Features:
IP67 rated, 2.5 Gigabit Ethernet PoE port, Uplink & Downlink MU-MIMO, OFDMA, 1GB RAM, WP3 support, detachable SMA-type antennas
Dimensions:
190 x 103.4 x 52.6mm
Reasons to buy
+
PoE+ 2.5GbE
+
Built for purpose
+
8 SSIDs
Reasons to avoid
-
Included a 1Gbit PoE injector
-
Needs handmade Ethernet cables
-
Only 2x2 configuration
The EWS850AP is a mesh-enabled WAP from EnGenius that is ideal for businesses that operate outdoors, but it can also be used in your home if you want full wireless coverage in your backyard. As the device is powered over Ethernet, a 1Gbit PoE injector is included, so you don't have to buy your own. As the EWS850AP is intended for outdoor use, EnGenius includes all the hardware needed to mount it directly on a wall or a metal pole. One downside, though is that it only has a 2x2 WiFi configuration which means that it only supports two channels on each frequency with its four antennas. Still, though, for a 2x2 WiFi 6 access point, the EWS850AP has excellent performance, and it can also connect via 2.5GbE, but you will need to purchase a separate PoE injector.
Read our full EnGenius EWS850AP Outdoor Access Point review.

A powerline adapter that's also a wireless access point
Specifications
Connectivity:
802.11b/g/n
Features:
Compact design, Pick-A-Plug LED Indicator, Push-and-Secure button
Dimensions:
86 x 67 x 40mm
Reasons to buy
+
Compact design
+
Easy setup
+
Good value
+
Network cables included
Reasons to avoid
-
No pass-through
-
Wireless network is unprotected by default
-
Slow speeds
The final device on our list is an outlier since it's technically a powerline adapter. Still, the Powerline 500 Wi-Fi Access Point from Netgear can help extend your network by using the power lines in your home or business to carry the network further before turning it into a wireless signal. While the adapters included in this package are quite small, they can only deliver 100 Mbps per second over Ethernet and 300 Mbps via the access point.
Read our full Netgear Powerline 500 Wi-Fi Access Point review.
---
What is a WAP?
Why you can trust TechRadar We spend hours testing every product or service we review, so you can be sure you're buying the best. Find out more about how we test.
A Wireless Access Point (WAP) can be an excellent solution if the Wi-Fi signal from your router isn't covering the entirety of your home or office.
As is often the case, a router's Wi-Fi signal may not cover your whole property, and you'll have dead spots as you move farther away from your router. Fortunately, a WAP can address these by boosting a router's signal further.
At the same time, this connectivity boost can allow you to connect more devices to your Wi-Fi network, which can be especially useful if you have a lot of smart home or connected devices in your house or office.
We've also highlighted the best wireless routers and the best small business routers
Are you a pro? Subscribe to our newsletter
Sign up to the TechRadar Pro newsletter to get all the top news, opinion, features and guidance your business needs to succeed!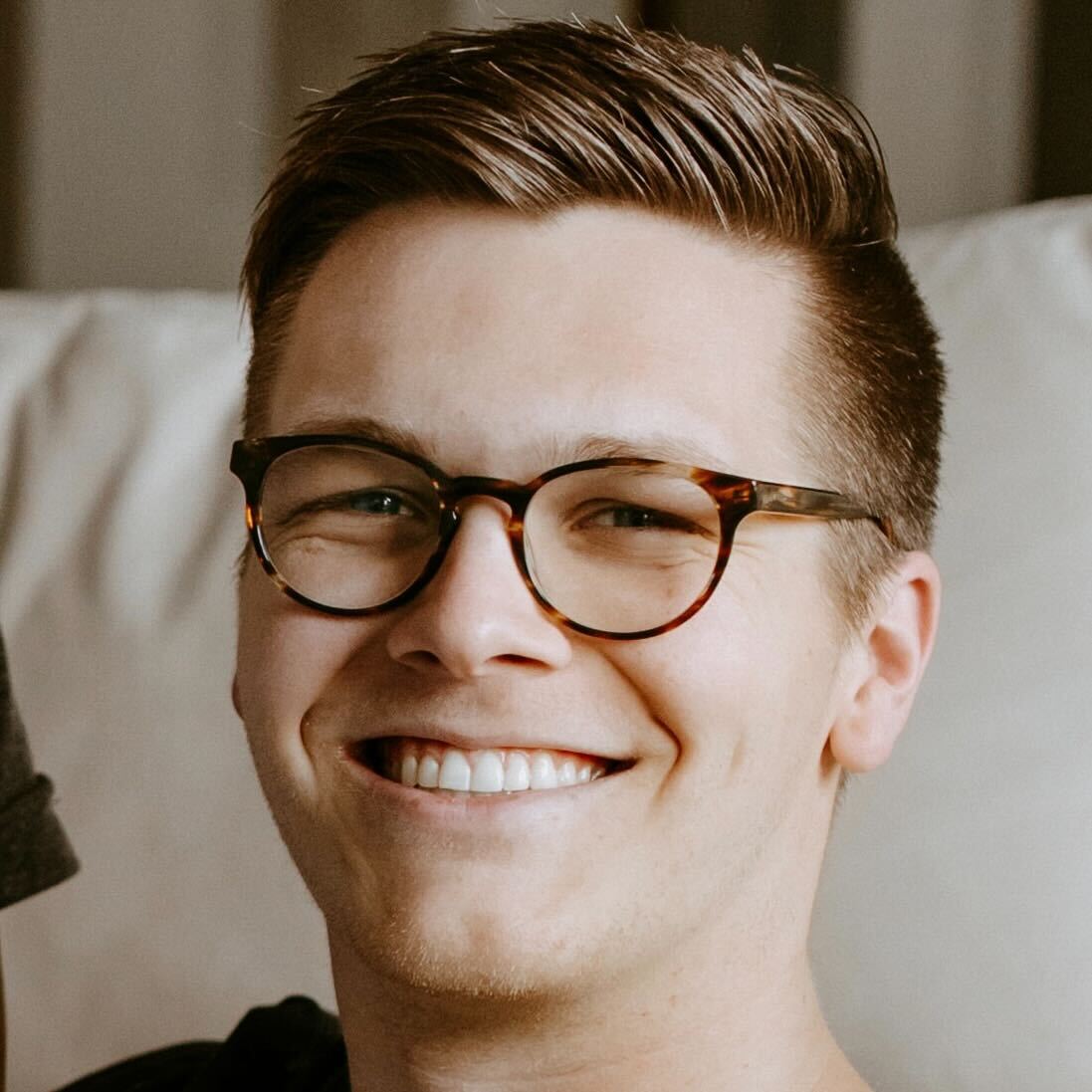 B2B Hardware Editor, TechRadar Pro
Collin is the B2B Hardware Editor for TechRadar Pro. He has been in journalism for years, with experience in small and large markets, including Gearadical, DailyBeast, FutureNet, and more.
Collin is an experienced individual who has an abundance of knowledge when it comes to all things professional hardware. He is the go-to subject matter expert for TechRadar Pro and focuses on standing desks, office chairs, business laptops, "pro" monitors, and other similar topics. With his in-depth understanding of these areas, Collin can provide invaluable insights and advice to readers looking to make informed decisions about their hardware investments.