Best Linux firewall of 2023
Go beyond iptables with the best free Linux firewalls
quick menu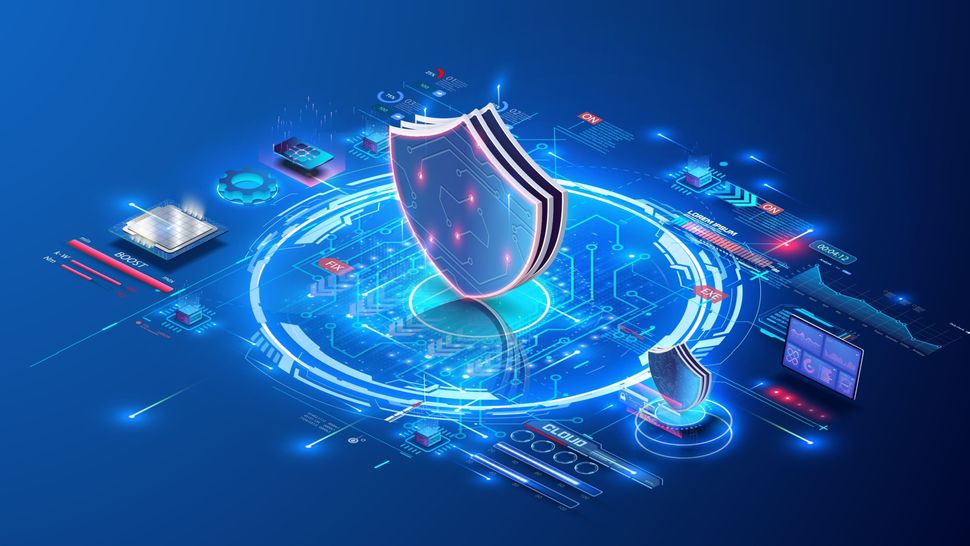 The best free Linux firewalls make it simple and easy to set up a secure perimeter for Linux machines.
A dedicated firewall is an established basic cybersecurity tool, intended to prevent unauthorized intrusion by providing a guarded perimeter between the internet and your computer or IT network.
Although Linux has a firewall built right into the kernel itself, it isn't always the easiest to use, especially for new users to Linux, even when there are several graphical utilities that can help you manage it. Additionally, even if you can get that set up fine for your Linux desktop, the firewall's protection is limited only to that and nothing else on your WiFi or IT network.
While it takes quite skill to set up a firewall from scratch, there are several specialized Linux distros that will help make it easier for you to set up a dedicated firewall, especially for networks.
We've assessed various firewalls, and looked at aspects such as ease of setup, deployment options, interface, documentation, performance, and the usability of various features, among other things.
Below we list what we think are the best free Linux firewalls currently available.
These are the best Linux VPN providers.
---
The best Linux firewalls of 2023 in full:
Why you can trust TechRadar We spend hours testing every product or service we review, so you can be sure you're buying the best. Find out more about how we test.
Best Linux firewall overall
1. IPFire
Best free Linux firewall that's easy-to-use
Reasons to buy
+
Simple to set up
+
Multiple deployment options
+
Pakfire package management
IPFire is a Linux-based stateful firewall distro that's built on top of Netfilter. It began as a fork of the IPCop project, but has since been rewritten based on Linux From Scratch. IPFire can be deployed on a wide variety of hardware, including ARM devices such as the Raspberry Pi.
Owing to its minimalist nature, IPFire is more approachable compared to some of its peers. The installation process allows you to configure your network into different security segments, with each segment being color-coded. The green segment is a safe area representing all normal clients connected to the local wired network. The red segment represents the internet. No traffic can pass from red to any other segment unless you have specifically configured it that way in the firewall.
Besides its firewalling features, IPFire also has intrusion detection and prevention capabilities, and can also be used to offer VPN facilities. The distro can also be fleshed out using a handy set of add-ons to give it additional functionalities.

Best Linux firewall for scalability
2. OPNsense
Best free Linux firewall for scalability
Reasons to buy
+
Feature-rich
+
Based on HardenedBSD
+
Regular security updates
Reasons to avoid
-
Interface isn't user-friendly
OPNSense is derived from the efforts of two mature open source projects, namely pfSense and m0n0wall.
Instead of using Linux, OPNsense is powered by HardenedBSD, which is a security oriented fork of FreeBSD. The firewall distro is designed to serve as a firewall and routing platform and besides filtering traffic can also be used to display a captive portal, shape traffic, detect and prevent intrusions, as well as setup a Virtual Private Network (VPN), and lots more.
In its bid to respond to threats in a timely fashion, the firewall distro offers weekly security updates. One of the best features about OPNsense is that it exposes all its functionalities from inside a web-based interface, which is a pleasure to use and is available in multiple languages.
OPNsense implements a stateful firewall and enables users to group firewall rules by category, which according to its website, is a handy feature for more demanding network setups.
The firewall uses an Inline Intrusion Prevention System. This is a powerful form of deep packet inspection whereby instead of merely blocking an IP address or port, OPNsense can inspect individual data packets or connections and stop them before they reach the sender if necessary.

Best feature-rich Linux firewall
3. pfSense
Best free Linux firewall that's feature-rich and FreeBSD-based
Reasons to buy
+
Clean interface
+
Chock full of features
+
Well documented
Reasons to avoid
-
Complicated configuration
pfSense describes itself as the most trusted open source firewall. The original FreeBSD-based firewall distro, pfSense shares many similarities with OPNsense. For instance, in addition to being a powerful, flexible firewalling and routing platform, it includes a long list of related features. To begin with, just like with OPNsense, you can use pfSense to deploy an intrusion prevention system as well as enable VPN access.
Also, like all of its peers, you can manage pfSense entirely via an intuitive web interface. Unlike most of its peers though, pfSense is available as a hardware device, virtual appliance, and downloadable community edition.
Owing to its rich history, pfSense perhaps has the most extensive documentation, and one of the biggest communities of users that posts tutorials, and videos on its official support channels as well as elsewhere on the web. The commercial hosts of the distro also offer paid training courses to help you make best use of your pfSense deployment.

Best Linux firewall for routers
4. OpenWRT
Best free Linux firewall for routers
Reasons to buy
+
Best Wi-Fi support
+
Blazingly fast
+
Large cache of addons
OpenWRT is a little bit different than most on this list, as it's a firewall developed specifically for use in routers and networks. This means that it's not intended for ordinary home users looking to simply install a new firewall on their machine, as much as power users, networking enthusiasts, and wireless device developers.
OpenWRT isn't at all a new player. Not only has it been going for over 15 years but it is still very actively developed and supported, while other once popular firewall developments for distros have fallen by the wayside.
It also has a surprisingly decent GUI, and offers a number of optional packages in its repository to allow OpenWRT to be configured in a variety of ways for all kinds of uses. Despite all its flexibility, OpenWRT is still one of the least demanding distros, and is fast to run.

Best easy to use Linux firewall
5. ClearOS
Best free Linux firewall for easy deployment
Reasons to buy
+
Easy to manage
+
Expands to suit your needs
+
Ample documentation
Reasons to avoid
-
Lack of up-to-date documentation
ClearOS is a CentOS-based distro that's designed as a full featured replacement to commercial server distros like Red Hat Enterprise Server or Windows Small Business Server.
There are several editions of ClearOS including a community-supported edition that is offered as a no-cost free download. You can use the community edition of ClearOS to roll out all kinds of network services including a firewall, with content filtering and intrusion detection capabilities.
The best thing about ClearOS is its ease of deployment. As most firewall distros are written for the stereotypical geek, it's nice to see a refreshing change in what seems to have become the de facto standard of 'cobble it together and think about the interface afterwards'.
Once installed, you can administer your ClearOS-powered firewall from a web-based management interface. The administration interface is intuitive to use, and will not only help you configure and monitor your firewall, but can also be used to flesh out the distro for several other network services with a few clicks.
To top it off, ClearOS has lots of documentation to handhold first time users through some of the most common tasks. In fact, even the interface itself has lots of useful pointers to guide you through the setup and administration process.
These are the best Linux training providers and online courses.
---
How to choose the best Linux firewall
You'll have to consider many factors to choose the best free Linux firewall for yourself. To start with, check the ease of setup, the interface simplicity, the configurability, and the documentation available.
You'll want to look at how frequent the security updates are, how feature-rich it is, and whether there are advanced features that'll be useful for you. You'll also want to consider whether it's for home use or professional use.
How we test the best Linux firewalls
To determine the best free Linux firewalls, we evaluated the features and performance of many firewalls.
We considered how quickly they could be setup, the intuitiveness of the interface, and the stability and speed. We looked at the documentation available, how well updated it was, and whether there was an active online forum or official support for queries. We checked how regular the security updates were and if the firewall had intrusion detection and prevention capabilities, among other advanced features.
We also considered whether the firewalls had a web-based interface, and if they were suited for home or professional use.
Read more on how we test, rate, and review products on TechRadar.
We've also listed the best Linux distros for privacy and security.
Are you a pro? Subscribe to our newsletter
Sign up to the TechRadar Pro newsletter to get all the top news, opinion, features and guidance your business needs to succeed!
With almost two decades of writing and reporting on Linux, Mayank Sharma would like everyone to think he's TechRadar Pro's expert on the topic. Of course, he's just as interested in other computing topics, particularly cybersecurity, cloud, containers, and coding.