Best dental practice management software of 2023
Software suites for the modern dental practice
VERDICT
REASONS TO BUY
REASONS TO AVOID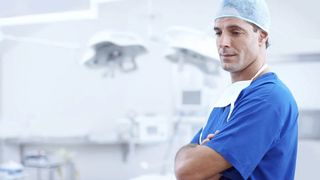 (Image credit: Pixabay)
More specialized than general medical practice software that physicians and surgeons use, dental practice management software offers a dedicated suite of tools for the dental practitioner. While there are some functions that are similar such as administration and billing, to streamline tasks dentists and orthodontists require their own set of clinical management tools and features.
These requirements include the ability to work with dental plans, x-ray sensors, intra-oral cameras, panoramic and cephalometric units. Some would view dental practice management software as its own niche, rather than just a variation on a theme.
A dental practice management platform will feature administrative capabilities, such as keeping a calendar, along with scheduling, tracking, and managing appointments. The software should have a section for billing to record fees and automate claims with insurance companies, as well as to track payment status and automate billing reminders as required. Another nice thing to have is a patient portal for self service which provides an initial point of contact with customers.
A core feature is the ability to chart and maintain patient records, which often includes some form of graphics or modeling software to plan and record treatments. This often needs integration with imaging equipment and x-ray sensors which makes it easier to keep patient records comprehensive and up to date.
As with plenty of other modern software, most of the best dental practice software runs in the cloud as an app, which can then provide access to it through both desktop and mobile devices.
Here then are the best dental practice management software platforms.
---
The best dental practice management software of 2023 in full:
Why you can trust TechRadar We spend hours testing every product or service we review, so you can be sure you're buying the best. Find out more about how we test.
The scalable dental practice solution
Reasons to buy
+
Upfront pricing
+
Tiered plan choice
+
Direct phone support
+
Integrated odontogram charting
Reasons to avoid
-
No mobile apps
-
Lacks in person onboarding
-
Limited telephone support hours on weekdays only
-
eReminders to recall patients are time limited on all plans, with no further pricing
ACE Dental remains a veteran in the dental practice software area, and with its lengthy set of features, it is easy to see why. While it offers a downloadable software option, we focus on the cloud based software version.
We like the upfront pricing, with a choice of three tiers of plans. The included direct support via telephone is also a plus, although we wish that the hours were not limited to weekdays and business hours, and that there were also more methods for support, such as chat and direct email, although there is a support portal, and plenty of how to videos.
The inclusion of charting via an odontogram, and digital signatures for documents are sure to please, but the time limit of some months (depending on the plan level) for eReminders to get patients back is another area that could be improved. With so many relevant features, it brings ACE Dental to the top of dental practice management software to be considered for a dental practice.
Read our full ACE Dental review.

The next gen, cloud-based dental software platform
Reasons to buy
+
Direct phone support
+
Visual charting
+
High popularity
+
Incorporates single sign-on
Reasons to avoid
-
Opaque pricing
-
No free tier, nor free trial
-
Setup fee
-
Limited direct support options
-
No smartphone apps
Tab32 is clearly a stronger entry into the cloud-based dental software category, and its large volume of users, with over 9 million patient records clearly reinforces this. It's easy to like the visual charting that affords flexibility via the visual charting on the odontogram. We also like the two way text support for patient engagement, the AI powered radiology that is platform agnostic, and the recall automation.
Some misses include that we wish that the pricing info was more available, that there are smartphone apps for accessing patient records out of the office, that there is a free trial and that there are more options for support beyond phone with somewhat limited hours and the other mostly self support options. We can see why Tab32 has enjoyed its immense success, but would hope that some of these drawbacks get worked on to make this service more appealing to new users.
Read our full Tab32 review.

Get the max from your dental practice
Reasons to buy
+
Mostly transparent pricing
+
Toll free support included
+
X-ray sensor integration
+
Award winning
Reasons to avoid
-
Mobile apps are missing
-
Days and hours of support are limited
-
Expensive
-
No free trial
Many dental practice management solutions are not so complete, and some need a 3rd party solution to deal with the task of dental x-rays that are commonplace throughout dentistry. DentiMax takes a different approach offering not only a dental practice management software solution, but also, for an additional cost, an x-ray sensor that fully integrates into the workflow.
There are plenty of highlights such as included online training, available phone support via a toll free number, and a Practice Stats Dashboard. However, we were less enthused at the high price point for each of the three tiers of plans, that there are no mobile apps, and the lack of a free trial available.
While DentiMax gets much of this package right, these downsides keep us from giving it a firmer recommendation, which is too bad as the available x-ray sensor is a significant plus.
Read our full DentiMax review.

A leading cloud-based dental software provider
Reasons to buy
+
Available video webinars
+
Streamlined perio charting
+
In-house business services team
+
Advanced macro charting with pick lists
Reasons to avoid
-
No option for chat for support, only sales
-
Lacks mobile Android app
-
Opaque pricing
-
Windows 10 only
-
Low rated iOS app
Denticon is a cloud based, software as a service product for the dental practice management area. We consider it targeting larger, multispecialty practices, with multiple providers that practice at multiple locations.
Some highlights include the direct support methods, such as phone and a support portal, but the hours of operation are not detailed. There is also pricing that is totally opaque, with no indication of any tiers offered on a plan, any extras, or the pricing structure. We are also frustrated that the software can only run on a Windows 10 machine, and then on only either the Edge or Chrome browser, which is more restrictive than most SaaS offerings. Another issue is the lack of usable apps, as there is no Android one, and the iOS one has a rating under 2 stars, with no update since 2017.
In the final analysis, some features of Denticon can justify it, but we would like to see some improvement in the shortcomings.
Read our full Denticon review.

Intelligent productivity management
Reasons to buy
+
Choice of support methods
+
Available mobile app apps
+
Real time data analysis
+
Opaque pricing
Reasons to avoid
-
Expensive
-
Startup fee
-
No refunds on cancellation
-
Auto-renews by default
Dental Intelligence is a cloud based software solution for dental practice management software. While some products in this area focus on the nuts and bolts of day to day dental practice, such as appointment scheduling or billing, Dental Intelligence is focused on applying real time data analysis to maximize the income, such as adding automation to follow up appointments to maximize income. It also turns it into useful information, with the 'Morning Huddle' feature that gives each team member a plan for the day, and then can actually track the performance.
While it hits those features well, the shortcomings prevent us from giving it a higher recommendation. We are annoyed at the opaque pricing, along with the expensive startup costs, along with an auto renewing contract that is difficult to cancel according to some members. The smartphone apps also fall short from the reviews that we encountered in the respective app stores.
Read our full Dental Intelligence review.

Cloud based dental practice software hosted by Microsoft
Reasons to buy
+
Free trial
+
Microsoft Azure Cloud based
+
Billing statements can be emailed or printed
+
Handles eClaims
Reasons to avoid
-
Limited hours of support
-
Lacks mobile apps
-
Clunky workflow
-
Crashes reported
Mogo Cloud is a cloud based, dental practice management software, hosted by Microsoft Azure. We like the features on the clinical side like being able to have patients submit their medical history online and prior to their visit. We also appreciate the eReminders for appointment confirmations in an automated fashion.
Support is a mixed bag with direct phone assistance available, and included without additional cost, but there is a lack of some options such as chat. We are also split on the pricing as the single tier of plan has an upfront price, but the cost details to cover a larger practice with multiple sites get left out. Another miss is that Mogo cloud can only be used on a Windows PC, with no support for a Mac, and also a total lack of smartphone apps available.
Overall, compared to its competition, Mogo Cloud is better than some others, but needs some work to become a more dominant player in this area.
Read our full Mogo Cloud review.

The proven and trusted dental suite
Reasons to buy
+
Electronic registration
+
Appointment schedule color coded by provider
+
Submit digital radiographs electronically
+
Electronic recalls for patients
Reasons to avoid
-
Limited support hours and options
-
No mobile apps
-
Steep learning curve
-
No in person onboarding
Maxident remains a veteran in the dental practice management software space, bringing with it decades of experience to this challenging area. Upfront, it has its strong points, such as the attractive interface with color coded appointment tracking which is perfect for practices with multiple dentists, online onboarding, and automation of front office tasks like email and text confirmations of appointments.
However, we are disappointed in the annoyingly opaque pricing with a website devoid of plans and prices, the limited hours and days of support with confusing hours listed, and no smartphone apps available for either platform. We also don't like to see the extra fees, such as the one time digital x-ray sign up, but at least this is balanced by the ability to submit imaging for preapprovals from an insurer.
Putting this all together, we see Maxident as an average solution that will be fine for some practices, but could use some updates to take it to the next level.
Read our full Maxident review.

The cloud based dental software built for your practice
Reasons to buy
+
No long term commitments
+
Toll free phone support
+
Self scheduling for appointments
+
Streamlined walkout statement creation
Reasons to avoid
-
Opaque pricing
-
Limited hours and weekdays only for support
-
No free trial
-
Lack of mobile apps
Dentrix Ascend is yet another entry into the niche of cloud based dental practice management software. Unfortunately for it, too many of its pros get balanced off by a negative. For example, the multiple support methods look strong at first glance, but the limited hours on weekdays only for phone support are a miss.
The overall strong feature set, which includes streamlined checkout, and practice analysis are another highlight, but the total lack of pricing information on the website requiring company contact is another issue, and in our searching it appears to be on the high side. While we like the no contract commitment, and the pay by the month plan for flexibility, it is a serious shortcoming to not offer any mobile apps in this day and age (which much of its competition offers), with the advice to access the program on an iPad via a browser.
Overall, putting this all together makes Dentrix Ascend a solution that is simply hard to get behind.
Read our full Dentrix Ascend review.

The comprehensive feature based dental practice software that is well supported
Reasons to buy
+
Choice of support methods
+
Enhanced credit card processing
+
Robust patient portal
+
Automated patient reminders
Reasons to avoid
-
Opaque pricing
-
Lacks mobile apps
-
No free trial
-
No refunds for partial months if canceled
-
No toll free support number
-
Missing support methods including chat
We really wanted to like iDentalSoft, and on face value it has some things to like, such as the function of the patient portal to include bill pay, that it can automate those labor intensive patient reminders, and that it can handle credit card processing.
While it gets off to a good start, unfortunately, it takes a wrong turn along the way. We hit a speed bump as the hours of support are limited, and we lack options for chat, onboarding videos and a support forum. We also think the lack of mobile apps is another miss for this software. While we can give it credit for a free demo, the lack of a free trial also leaves us cold. Additionally, the lack of transparency for the pricing, as to the monthly price, the cost of migrating data from another platform, and also any idea to the tiers of plans are another turnoff.
Putting this all together, leads us to the conclusion that there are better options available in this segment.
Read our full iDentalSoft review.

The smarter approach to a dental practice
Reasons to buy
+
Can be used on an iPad
+
Charting via speech to text
+
Custom template creation
+
Text appointment confirmation
Reasons to avoid
-
Pricing is opaque
-
Too expensive
-
Mobile phone app support is lacking
-
Additional subscription requirement for e-prescribe
Dovetail is a dental practice management program, built from the ground up by a dentist, to optimize a dental practice. There is plenty to like here, such as the ability to build custom notes, to do charting via a voice interface, and a millennial friendly feature to use text messaging to confirm appointments. All this adds up to a strong feature set that a practice is sure to benefit from.
However, peel back the layers, and the problems emerge. We are having trouble getting past the lack of mobile apps, and we doubt that users will think that "Optimized for iPad" does not mean an iOS app, but rather the mobile Safari browser. We also are not fans of the opaque pricing, nor the expensive price that we did find. Add in that the e-prescribing has an additional cost via a plug-in, and you can understand why Dovetail does not get a stronger recommendation.
Read our full Dovetail review.
We've also featured the best accounting software for small business.
---
Which dental practice management software is best for you?
When deciding which dental practice management software to download and use, first consider what your actual needs are, as budget software may only provide basic options, so if you need to use advanced tools you may find a more expensive platform is much more worthwhile. Additionally, higher-end software can usually cater for every need, so do ensure you have a good idea of which features you think you may require from your dental practice management software.
How we tested the best dental practice management software
To test for the best dental practice management software we first set up an account with the relevant software platform, then we tested the service to see how the software could be used for different purposes and in different situations. The aim was to push each dental practice management platform to see how useful its basic tools were and also how easy it was to get to grips with any more advanced tools.
Read more on how we test, rate, and review products on TechRadar.
Are you a pro? Subscribe to our newsletter
Sign up to the TechRadar Pro newsletter to get all the top news, opinion, features and guidance your business needs to succeed!
Brian has over 30 years publishing experience as a writer and editor across a range of computing, technology, and marketing titles. He has been interviewed multiple times for the BBC and been a speaker at international conferences. His specialty on techradar is Software as a Service (SaaS) applications, covering everything from office suites to IT service tools. He is also a science fiction and fantasy author, published as Brian G Turner.