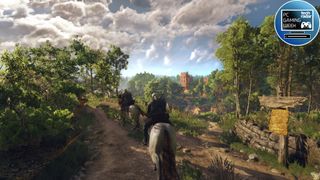 Introduction
2017 is the year of the open world game. Every game franchise iteration that came out shoehorned an explorable environment into its hyper-polished murder simulation. often they added a bit of base construction and squad management too. Fallout 4, Metal Gear Solid V, The Witcher III…
They joined a line-up that contains the best games around. Look at S.T.A.L.K.E.R.: Call of Pripyat, Assassin's Creed Syndicate, Shadow of Mordor, Batman: Arkham City, or the Far Cry series… all abandoned the traditional AAA linear level structures and emigrated to the wide uplands of the open world.
Even weird indie games have clasped the explorable environment to their bosom. The Long Dark, Neo Scavenger, Rust, Factorio, Subnautica, even Euro Truck Simulator - all of these would have had a shout in our list, if we'd had room for more than 10.
But we've picked our favourites out of the best wide worlds gaming has to offer. Disagree? Tell us about yours in the comments.
Gabe Carey has also contributed to this article
Welcome to TechRadar's 3rd annual PC Gaming Week, celebrating the almighty gaming PC with in-depth interviews