Systweak is an Indian technology company that sells optimization, maintenance, and security software tools for PCs and mobile devices. The Advanced System Optimizer (opens in new tab) is one of its well-known products. It includes an extensive set of features that collectively work to boost your PC's speed and performance.
Systweak released the first version of Advanced System Optimizer in 2002. It has since dropped many other updated versions. We're reviewing the latest version based on specific criteria, including pricing, features, customer support, user-friendliness, etc.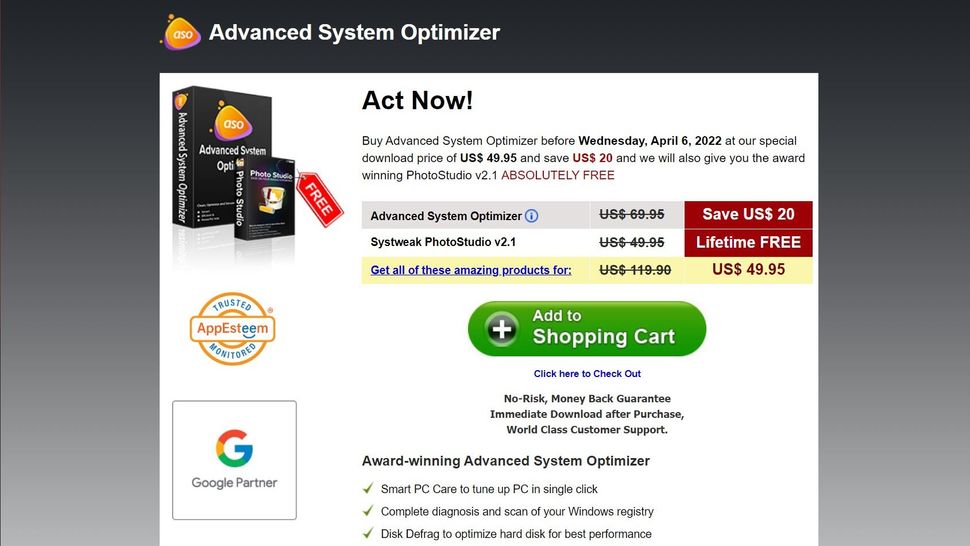 Plans and pricing
There's a free version of Advanced System Optimizer anyone can get. However, this version has limited features compared to the premium one that unlocks the software's full functionality. Thus, you'll have to pay for the premium version to get the best out of Advanced System Optimizer.
The premium version (opens in new tab) is available on a subscription basis. It costs $50 for a yearly subscription for one PC. The best way to get it is to pay directly on Systweak's official website. The company offers a 60-day money-back guarantee for every purchase.
Features
Advanced System Optimizer offers many helpful features to optimize your PC's speed and performance, including;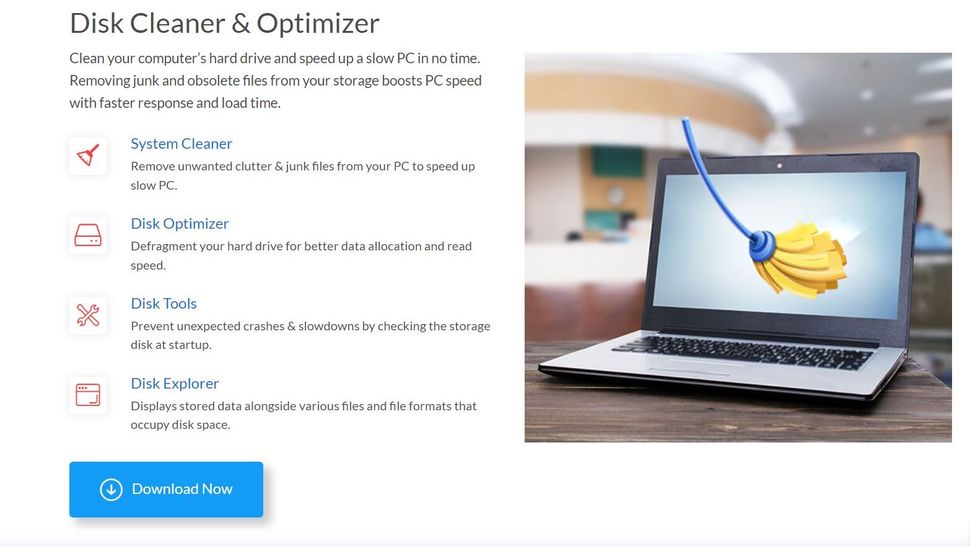 System Cleaner
System Cleaner finds and removes junk and useless files from your computer. Junk files slow down your PC because they take up valuable space that could be utilized elsewhere. Removing these junk files help improve your computer's speed and performance.
Defragmentation implies reorganizing the data stored on your hard disk such that related pieces of data are grouped in a continuous fashion. Defragmenting your hard drives helps improve data access speeds and your PC's overall performance. You can defragment your hard disk with Advanced System Optimizer.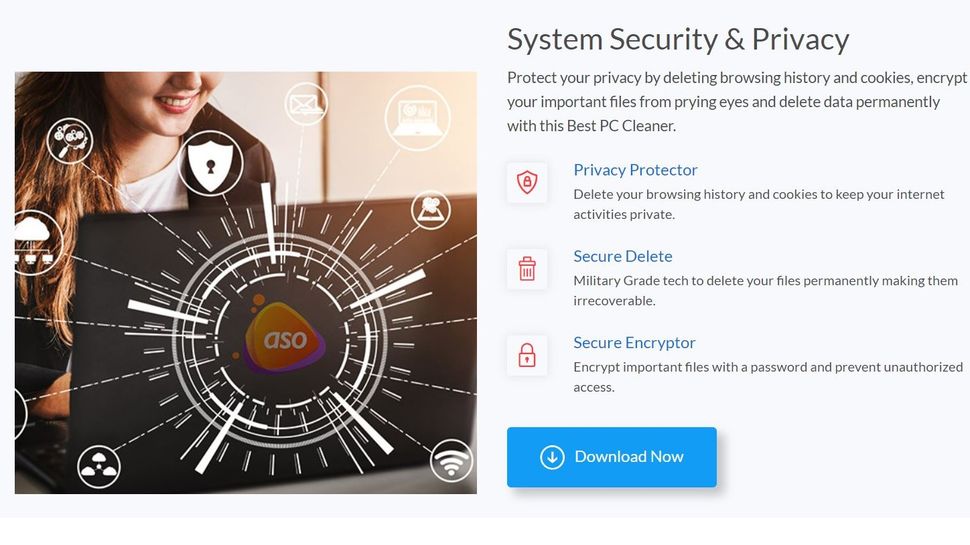 Secure Delete
This feature lets you permanently delete data for safe disposal. It's helpful for people that work with sensitive documents or if you need to wipe your computer's data before selling, donating, or recycling it.
Advanced System Optimizer includes a tool to back up valuable data, documents and other files and restore them at any time. It's advisable to back up your PC regularly to minimize damage from possible data loss incidents. Imagine the frustration of losing all or part of your PC's data without any backup? You don't want to know.
You can also create backups of system files and restore old ones when needed.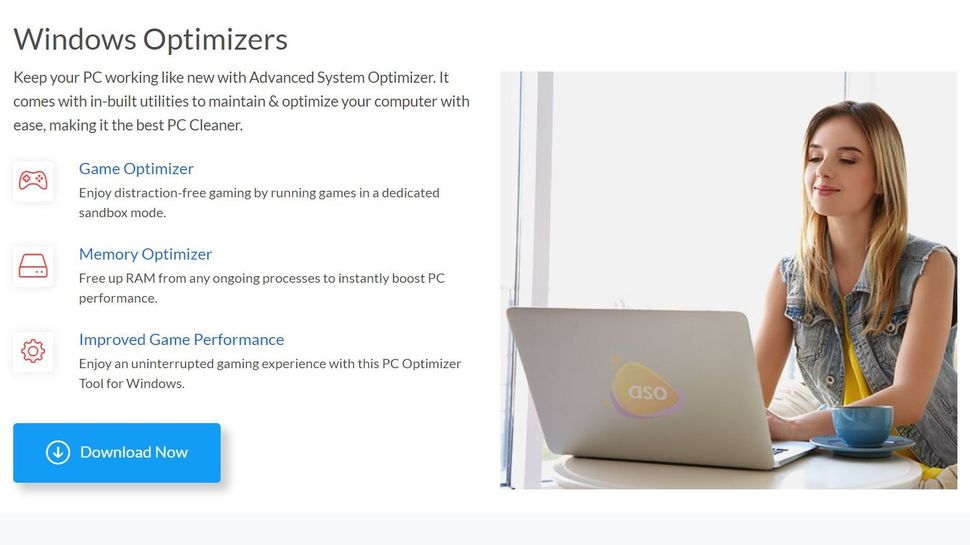 Game Optimizer
You can enjoy distraction-free gaming by running PC games in dedicated sandbox mode. A sandbox is an isolated environment that lets you run software programs without affecting the other parts of your system. Running games in a sandbox makes gameplay smoother and faster.
Memory Optimizer frees up temporary RAM for any ongoing process on your PC. The freer your RAM is, the faster apps run on your computer.
You can encrypt (opens in new tab) important files with a password to prevent unauthorized access.
After each browsing session, you can delete your history and any tracking cookies to protect your online identity.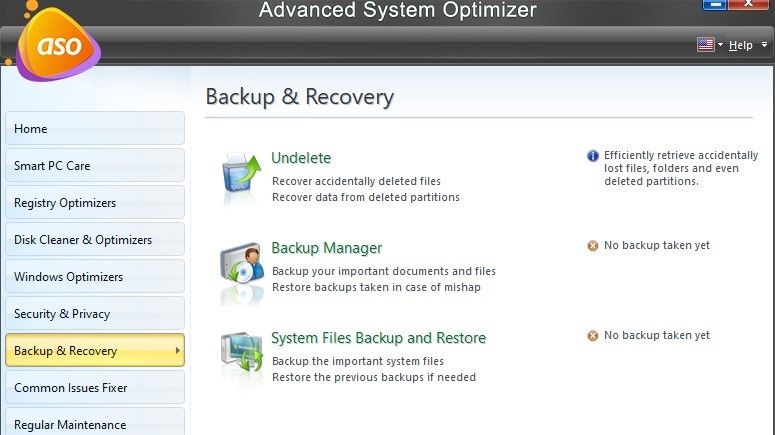 Interface and in use
Advanced System Optimizer is user-friendly, beginning from the downloading and installation stage. After getting the setup file from the official website, installation took just about a minute on our PC. After that, we began using the app.
The software has a neat, uncluttered interface that makes it easy to understand. All its features are grouped into eight different menus for easy access.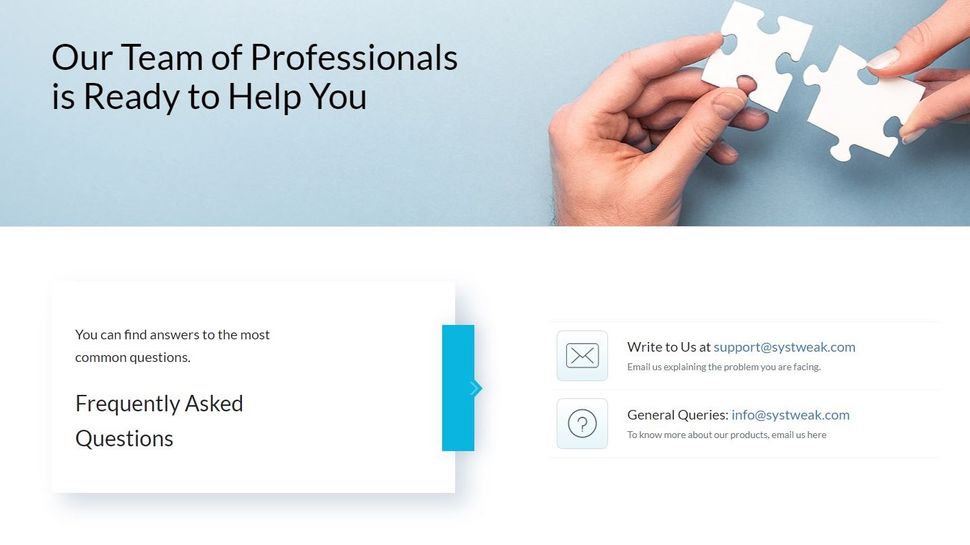 Support
Systweak provides customer support through email. A detailed FAQ page and user manual for Advanced System Optimizer are also available on the company's website.
The competition
Some standard alternatives to Advanced System Optimizer include Piriform CCleaner (opens in new tab) and Reviversoft PC Reviver (opens in new tab). They have comparable features but differ in pricing. CCleaner is significantly cheaper, costing $30 for an annual license for one PC, compared to $50 for Advanced System Optimizer. PC Reviver is slightly more affordable, costing $43 for the same subscription package.
Final verdict
Advanced System Optimizer is a great tool to ensure your computer works as efficiently as possible. However, it has certain drawbacks, such as being more expensive than rival tools.