StartMail is a very secure email platform with a slick and intuitive interface to match. It provides sophisticated encryption and a large amount of cloud storage space for users.
Pros
+

Sophisticated encryption

+

User-friendly interface

+

Supports multiple aliases
Cons
-

No free version

-

Short free trial period
Why you can trust TechRadar We spend hours testing every product or service we review, so you can be sure you're buying the best. Find out more about how we test.
The most popular email platforms, such as Gmail and Yahoo Mail, are free. But you'll be right to wonder why you're using a service for free. No one will really spend lots of money on a product just to give it out for free, right? Yes, in exchange for using these free services, you agree to allow the owners to access your data for advertising purposes to earn revenue. Many people aren't comfortable with this arrangement, and, thus, seek alternative email services that don't harvest data. StartMail is one such service.
StartMail was founded in 2013 in the Netherlands. 2013 was the year of notable global surveillance leaks, so you'll observe a lot of secure email providers popping up in that year.
StartMail offers an alternative, secure email service that doesn't harvest user data to make a profit. Instead, it profits by offering a subscription package to users.
StartMail: Plans and pricing
StartMail offers two pricing plans; Personal and Custom Domain. As the names suggest, the former gives you an email account ending with "startmail.com" and the latter gives you an account ending with your custom domain.
The Personal plan costs $6 per month and the Custom Domain plan costs $7 per month. You can also pay a discounted rate of $60 annually for the former and $70 for the latter.
StartMail gives a 40% discount to new customers in the first year, but you'll pay the normal price in the ensuing years. You can take advantage of the 7-day free trial to test the platform's features before making your final decision.
StartMail: Features
StartMail offers many helpful features, including:
End-to-end email encryption
End-to-end encryption refers to a security protocol that prevents any third party from accessing data while in transit. StartMail encrypts your emails on its servers, and they can only be decrypted on the recipient's servers. If anyone intercepts the data in transit, it'll be gibberish to them because they don't have the decryption keys.
StartMail uses the Pretty Good Privacy (PGP) encryption protocol. This protocol uses public and private keys to encrypt your data and prevent unauthorized access. StartMail encrypts your message using public encryption keys that the recipient's server provides. Once the recipient gets the message, it then uses its private keys to decrypt it.
PGP also uses digital signatures to check if any message has been altered in transit and block the message if detects any such altering.
End-to-end encryption means that even StartMail can not access your emails. Neither can it provide your email's contents to any legal body that requests it.
Custom domain
Businesses and individuals often need custom domains for their emails because it makes them look more professional. StartMail allows you to use your personal domain for your emails and look professional. You just need to adjust your domain's settings to point to StartMail's mail servers.
Cloud storage
StartMail gives each subscriber up to 20 GB of cloud storage for their emails. That's enough storage for most individuals and is more than what you'd find on many popular email platforms.
Email alias
An alias is an alternative email address that forwards to your main address. It acts as a "front" to your main email address. The purpose of using an alias is to avoid giving out your main email address when interacting with people or apps.
StartMail allows you to generate an unlimited number of aliases. For example, if your email is john@startmail.com, you can create john+news@startmail.com to receive newsletters, john+work@startmail.com to receive work-related messages, john+edu@startmail.com for academic matters, etc.
Migration
A major problem preventing people from switching email providers is potential data loss. To mitigate this, StartMail makes it easy to migrate from an alternative email platform to its own. It works with the ShuttleCloud platform, which allows you to migrate emails securely. You can export all your messages and contacts from other email platforms, e.g., Gmail, to StartMail.
Two-factor authentication
Two-factor authentication is a security feature that requires two modes of identification before granting access to your account. The first mode is your password and the second is a one-time code sent to your phone number.
You can enable two-factor authentication to protect your StartMail account. Hence, an unauthorized party will not gain access to your account even if they somehow get hold of your password.
GDPR compliance
StartMail complies with Europe's General Data Protection Regulation (GDPR) laws. Hence, you can request instant account and data deletion whenever you want.
StartMail: Interface and use
StartMail has an intuitive and modern interface. You'll likely find it easy to navigate the platform and switch between different features. However, StartMail doesn't have a native mobile or desktop app, unlike some rivals. You can add it to an existing email app such as Apple Mail, but it's a more complicated process.
StartMail: Support
StartMail offers direct support to users via email. You can submit your request on a form on the official website or email directly. You can also check the Knowledge Base containing user guides and answers to frequently asked questions.
StartMail: Competition
Proton Mail is the main competitor to StartMail that we'll like to highlight. It offers a slick and intuitive interface just like StartMail. It goes further by having mobile apps (iOS and Android), unlike StartMail. Proton Mail also gives access to complementary tools such as a calendar and a virtual private network (VPN).
StartMail: Final verdict
If you're looking for a secure email provider with a user-friendly interface, StartMail is a good choice. It's not exactly cheap but it's not so expensive compared to the competition. It offers good value for your money.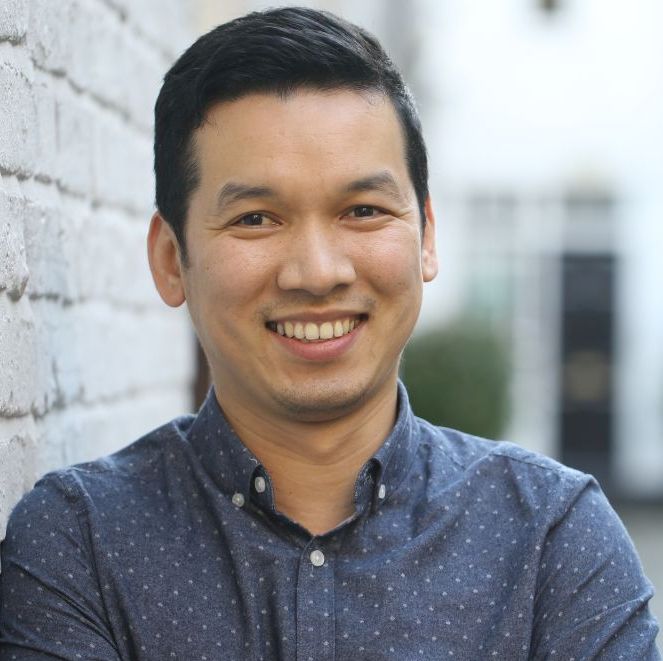 Managing Editor, TechRadar Pro
Désiré has been musing and writing about technology during a career spanning four decades. He dabbled in website builders and web hosting when DHTML and frames were in vogue and started narrating about the impact of technology on society just before the start of the Y2K hysteria at the turn of the last millennium.