Why you can trust TechRadar We spend hours testing every product or service we review, so you can be sure you're buying the best. Find out more about how we test.
One of the Toshiba Tecra R940-1CW's business features is its Intel vPro processor. The vPro technology adds extra low-level features for security, such as identity and password protection features, threat-management options (such as virtualisation), advanced encryption/decryption features and more.
It should be clear immediately that this is a laptop aimed at serious business users, and that's where no small amount of the cost is going. If you're not travelling with sensitive information on your laptop, a vPro-enabled machine is probably overkill for you.
Beyond the vPro features, the Intel Core i5-3320m processor is about par for this sort of machine. It's a dual-core CPU with Hyper-Threading, meaning that it can appear as four virtual cores for intensive processing (though it still won't be as fast as a quad-core processor).
It runs at 2.6GHz normally, but can go to 3.3GHz with Intel's Turbo Boost technology. This is where having a larger laptop is an advantage, because while the svelte Lenovo ThinkPad X1 Carbon shares many of the Toshiba Tecra R940-1CW's business features in a thinner, lighter case, it only offers a 1.8GHz Intel Core i5 CPU.
However, in the first of several slightly disappointing blips in the Toshiba Tecra R940-1CW's spec list, the computer only offers 4GB of RAM. While this is absolutely sufficient for most casual operations, we're seeing many comparable or cheaper laptops offering 6GB or 8GB, especially if they're designed with professional use in mind. (It is user-expandable up to 8GB, though.)
It's the same with the 500GB hard drive. Now, it's good that it's a 7200rpm drive, meaning that it'll offer faster speeds than the 5400rpm drives you usually get in laptops. However, it might have been better to go with a large hard drive at the slower speed. That's something of a judgement call, but more space is usually better in business.
More than that, though, having an SSD would be best of all for performance, since they enable you to find files much more quickly than a traditional hard drive. Even having a small SSD just for the Windows installation, like the Toshiba Satellite U840, would speed up resume and boot times.
The screen is another area that was a bit of a let-down. At 1366 x 678, it's a little on the low-resolution side. It's not bad, but it's not great for its price - a 1080p screen would be far better, especially for long working sessions. It's not just the resolution, though.
Having a 16:9 widescreen display is great for home laptops, because it's good for watching movies on. For working, it's not quite as helpful. A 16:10 screen gives you just a little bit more height for working on documents, enabling you to see more at once. A 1440 x 900 screen, for example, would have been great in the Toshiba Tecra R940-1CW for this price, but it's not to be.
The graphics are another area that could be better, but we don't judge them too harshly. They're integrated Intel HD 4000, capable of driving a high-res display, but not much good for any professional graphics use.
You often see laptops like the Toshiba Tecra R940-1CW boasting dedicated graphics cards, but not here. Coupled with the lack of RAM, it's clear this is aimed at working on spreadsheets, not photography.
When it comes to connections, things are far rosier. There are two USB 3.0 ports, and a USB 2.0 port that doubles as an eSATA connection, for high-speed access to compatible external drives. There's also a Gigabit Ethernet port, for rapid LAN connectivity.
For video output, you've got a VGA port and a full-size DisplayPort output. We're a little surprised this has been chosen over HDMI, but it may be vital to some business users, we're sure.
You've also got a card reader, capable of reading SD and MMC cards, and a 34mm Express Card slot. Underneath, there's also a connector for a Toshiba Pro Replicator, if you have one available.
When it comes to wireless, Bluetooth 4.0 offers compatibility with Blueooth Low Energy devices, while 802.11n Wi-Fi offers fast wireless internet connectivity (though there's no 802.11ac support).
Mobile broadband support is great to see, and it supports the fastest 3G modes, but not 4G.
Though it's packed with features, the Toshiba Tecra R940-1CW is still a computer, and so the most important thing is that it performs well as a tool. Unfortunately, this is where it stumbles.
Benchmarks
3D Mark 06: 4363
Cinebench 10: 11671
Battery Eater 05: 120 minutes
For a start, the general performance isn't great. The Cinebench score of nearly 12,000 is actually pretty good, but the reality of living with it is less so. It's often fast enough for most tasks, but compared to a lot of similarly priced laptops we've seen recently, such as the Asus Zenbook Prime, it hangs here and there.
It just doesn't feel as slick as it should for the price, but it's not lagging too badly in the grand scheme. It comes on from standby very quickly, but the slowness comes when you need to access things on the hard drive - there are delays when opening Windows Explorer, or going into All Programs in the Start menu, for example.
But CPU speed isn't the only area where the Toshiba Tecra R940-1CW doesn't live up to its price tag. The build quality on the keyboard panel is pretty poor - specifically, the whole top flexes, including whenever you press a key.
It's little enough that it doesn't really impact on the typing performance, which is fairly good, but it's not what you want from a £1,250 (around AU$1,907/US$1,992) laptop.
As we just said, actually typing on the Toshiba Tecra R940-1CW isn't bad, but it still isn't great. The keys don't give much feedback when you hit them - there's very little spring in them, so their motion is quite dull - but they're a perfect size, and are spaced well.
However, the laptop's trackpad is distinctly weak. It responds well enough simply for moving the mouse, but the buttons are loose, meaning that they wobble under your finger as you go to press them.
It also isn't multi-touch, meaning that it has hidden scroll sections on the right-hand side and bottom for scrolling, which are rather easy to use accidentally, and are irritatingly imprecise.
The Toshiba Tecra R940-1CW also has a ThinkPad-style pointer built into the keyboard, with a second set of mouse buttons above the trackpad for use with it. We think a pointer is less useful than a trackpad generally, but here it's better made, so you may find yourself using it.
The screen is another area in which the Toshiba Tecra R940-1CW fails to live up to expectations. The 1366 x 768 isn't particularly high-res for a start - again, compared to the 1080p screen in the Asus Zenbook Prime - but it also suffers from poor viewing angles. Viewed straight on, it's OK, with slightly dull colours, but generally good clarity.
But you don't need to stray far off centre for it to become dark and washed out. This isn't just an issue when you consider the high price, but also when you consider its purpose as a business machine - if you hope to present anything on the screen to more than one person, you'd better squeeze them all in the middle.
The last way in which it lets itself down as a business laptop is the battery life. Getting 120 minutes in our benchmarks is really poor - we'd expect to see 200 minutes from a serious business-class laptop.
For lighter tasks, with the brightness down, you might get more than half a day's work out of the Toshiba Tecra R940-1CW, but it's not the all-day machine we expect from a business laptop at this price.
There is some good news, though: the fingerprint scanner works well. Well, as long as you're fairly careful with how you run your finger over it - it doesn't it like when you're casual about it.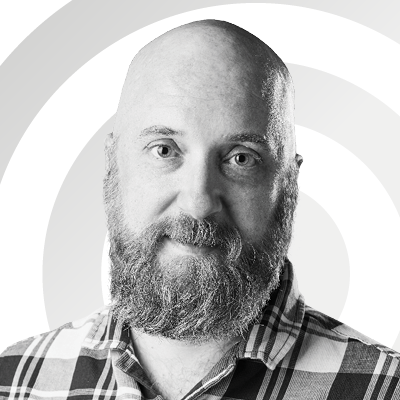 Managing Editor, Core Tech
Matt is TechRadar's Managing Editor for Core Tech, looking after computing and mobile technology. Having written for a number of publications such as PC Plus, PC Format, T3 and Linux Format, there's no aspect of technology that Matt isn't passionate about, especially computing and PC gaming. Ever since he got an Amiga A500+ for Christmas in 1991, he's loved using (and playing on) computers, and will talk endlessly about how The Secret of Monkey Island is the best game ever made.