The hidden cloud fees businesses should not ignore
Benefits of network automation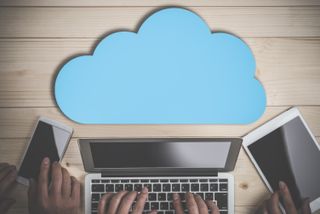 (Image credit: iStock)
In recent years, cloud computing has become a crucial part of how businesses deliver their services and provide access to their networks. However, what many businesses might fail to recognize, is that when they transfer data to and from the cloud they are being charged by their cloud providers. These charges are referred to as 'egress charges' which occur when data traverses to different networks.
In the recent investigation conducted by Ofcom, a notable concern was the considerable costs when transferring data to or from a cloud service provider's network also known as 'the hidden fees'. This is particularly the case for the leading providers who have made it difficult for existing users to continue using their services without facing a significant price increase.
It is important to note that the top providers of cloud infrastructure services tend to notably charge higher compared to other providers due to their hyperscaler status and they will use incentives in their pricing models such as discounts and exciting new products to encourage users to continue using them for their direct transfers.
Neil Templeton is SVP of Marketing at Console Connect.
The hidden charges you need to be aware of
For transferring data from the cloud to your private data canter or on-premises location, the charges can range from 5 to 20p per GB. The specific cost depends on factors such as the cloud service provider and their policies, as well as the location, geography, and nature of the data being transferred. It's important to note that if you're moving larger volumes of data to a different region, the fee may increase accordingly.
These fees not only make it difficult for users to switch providers and transfer data out of the cloud, but they also limit business flexibility and lead to lock-in. Such practices can result in potential harm and increased prices when renewing contracts. Therefore, it is crucial to consider these egress charges when creating your budget.
How to reduce egress charges
Businesses can reduce egress charges through various methods such as optimizing data transfer and analyzing data usage to assess and estimate how much they might be charged. Although, this can become quite technical and time-consuming because the fees are not typically fixed. Direct cloud connect services, such as AWS Direct Connect, Azure ExpressRoute and Google Cloud Interconnect, are another way to take greater control over egress charges.
These solutions bypass the public internet by establishing a direct physical connection between your on-premises network and the cloud provider's network. Not only does this private link reduce egress charges, but it also better protects data and delivers a more dependable network experience than internet-based connections. However, managing and maintaining these direct connections can also be time and resource intensive. Particularly if your business is reliant on multiple cloud providers.
The benefits of network automation
Software Defined Cloud Interconnects (SDCI) platforms offer a more flexible way for businesses to privately connect their on-premises network to a cloud provider. As the name implies, these platforms leverage Software Defined Networking (SDN) technology to give businesses the ability to create their own private network connections to the cloud.
Because SDCI platforms are pre-integrated with public cloud providers, a lot of the heavy lifting with network configuration and management has already been taken care of. This means that businesses can manage multiple private connections to cloud providers through a self-service portal, turning connections up and down as they need to meet the needs of their workloads.
By moving to this PAYG model for their cloud connectivity, businesses can further reduce their cloud costs – a significant way to save money as SDCI platforms can help reduce egress charges by up to 30%.
The time to act is now
As the Ofcom investigation concluded, many users faced significant price hikes when deciding to remain with their leading providers – making it harder for businesses to seek other providers who are more transparent and affordable.
Therefore, businesses are urged to weigh up their options with existing cloud providers. For all the existing hyperscaler users, it is important to seek alternatives to become more cost-effective in the long term. Failure to act now could lead to businesses losing money – all of which could have been prevented.
SDCIs typically offer a management dashboard that provides billing, monitoring, security, and administration from a single interface which allows businesses to gain a better understanding of their cloud fees. Something that businesses shouldn't ignore.
Overall, the flexible, efficient and secure nature of SDCIs makes this solution more attractive than other options like cloud ports and hubs.
Are you a pro? Subscribe to our newsletter
Sign up to the TechRadar Pro newsletter to get all the top news, opinion, features and guidance your business needs to succeed!
Neil Templeton, Senior Vice President, Console Connect.