Protect your good name online with Incogni Black Friday deals
Removing yourself online is easier with Incogni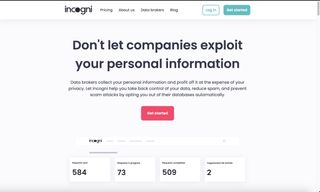 (Image credit: Incogni)
Many people wonder how spammers get hold of their phone numbers and email addresses. The answer is that data brokers collect and sell personal information in bulk to marketers and sometimes scammers. To significantly reduce the spam you receive, it is best to cut off marketers at the source by removing your personal information from data broker databases.
Data brokers specialize in collecting personal information from the web and creating detailed profiles of individuals, which they then sell to marketers, insurance companies, and interested individuals. Sometimes, they even sell the information directly to scammers. Removing your personal information from data brokers and people search sites is the most effective way to prevent spammers from accessing your contact details.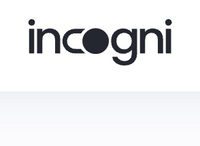 Incogni Black Friday deal: 55% off
The easiest way to protect your personal information is by using a data removal service like Incogni, which currently offers Tech Radar readers a 55% discount for Black Friday.
Why Incogni?
In today's digital age, data has become a valuable asset, and data brokers have found ways to monetize it. They collect a vast amount of personal information about individuals, including their names, addresses, phone numbers, email addresses, purchase history, and browsing habits. This information is then sold to third parties, who may use it for various purposes, including targeted advertising, marketing campaigns, or even scams.
However, the collection and use of personal information without the individual's knowledge or consent is a concerning issue. Many individuals may not be aware that their personal information is being collected and sold, leading to unwanted solicitations and privacy concerns.
This is where Incogni comes in. It offers a solution to this problem by making it easy for you to remove your personal information from data brokers. By submitting removal requests on your behalf, Incogni simplifies the process of protecting your privacy and personal information. You can easily track the progress of your removal requests and find out which data brokers have complied with your requests through a dashboard provided by Incogni.
With Incogni, you can take control of your personal information and protect your privacy, ensuring that your personal data is not used for unwanted solicitations or scams. It's a simple, easy-to-use solution that can give you peace of mind in today's digital world.
Are you a pro? Subscribe to our newsletter
Sign up to the TechRadar Pro newsletter to get all the top news, opinion, features and guidance your business needs to succeed!
Bryan M. Wolfe is a staff writer at TechRadar, iMore, and wherever Future can use him. Though his passion is Apple-based products, he doesn't have a problem using Windows and Android. Bryan's a single father of a 15-year-old daughter and a puppy, Isabelle. Thanks for reading!