Best employee experience tool of 2023
Essential tools to help improve productivity and performance
Employees are the most important part of every business. Every company must invest in its employees to ensure they work effectively to please customers. Hence, there's an essential need for employee experience software tools that help businesses retain staff and improve productivity and business performance.
Best employee experience tool: quick menu
1. Best for surveys
2. Best for engagement
3. Best for small business
4. Best for rewards
5. Best for onboarding
6. FAQs
Employee experience tools help enterprises manage their employees effectively. For instance, the human resource (HR) department can use it to collect feedback about management and the company's overall direction. Employees can use the tool to discover in-depth information about their organization, e.g., the organizational flowchart, an employee directory, etc.
When there's a need, you can be sure that there's someone fulfilling it. Many companies have built employee experience tools with different features to stand out from the competition. Some tools are tailored for specific industries while some are designed for broad usage. The list of employee experience tools is endless, so we tested different ones to identify the best.
We narrowed our list based on important factors including features, customer support, pricing, performance, etc. These tools have their respective advantages and disadvantages, but are, overall, the best ones you can use for your enterprise. They aren't perfect but they'll likely give you optimal results and help you boost employee productivity.
We've also listed the best employee scheduling software.
---
The best employee experience tool of 2023 in full:
Why you can trust TechRadar We spend hours testing every product or service we review, so you can be sure you're buying the best. Find out more about how we test.
Best for surveys
1. Qualtrics
Best for surveys
Qualtrics is a very popular employee experience tool best known for its surveys. It began as a survey software company before morphing into a full-fledged experience platform but has stayed true to its roots. It is the best tool to choose if you want to conduct company-wide surveys and draw insights from them.
Qualtrics provides ready-made survey templates that you can choose and edit to fit your tastes. For example, you can find survey templates about employee training, engagement, onboarding, and regular work experience. With these templates designed by professionals, you don't need to waste time building your own from scratch.
Qualtrics is known for being user-friendly. It has an intuitive interface that even non-technical people will likely find easy to navigate. After implementing surveys, you can monitor their results via visual and interactive dashboards that make it easy to extract insights.
Qualtrics does not have a free option, which is a disadvantage. Annual plans start at $1,500 a year and go up to $5,000 per year, which is pricey compared to the competition.
Best for engagement
2. Motivosity
Best for employee engagement
Reasons to buy
+
Collaboration
+
Employee recognition features
Reasons to avoid
-
User interface needs improvement
Motivosity is the product of a company based in Lehi, Utah, U.S.A. It is a popular employee experience platform that's best used for engaging with team members and recognizing employee achievements.
Motivosity's Recognition & Rewards feature makes it easy to highlight employees doing a good job. You can highlight workers as the most valuable player (MVP), an employee of the month, the best customer support personnel, etc., and the recognition will be seen across your organization.
It doesn't just stop at recognition; you can set automatic rewards for recognized rewards, such as an Amazon gift card, iTunes gift card, Airbnb voucher, etc. Motivosity makes the process of recognizing outstanding employees very seamless.
Motivosity has a mobile app, which makes it very convenient to use. It also has integrations with many third-party platforms for extra functionality. For instance, you can link it up with Slack for instant messaging, Microsoft Teams for video-conferencing, or Okta for identity management.
Pricing starts at $2 per user per month, which is affordable compared to the competition. The main drawback we observed with this platform is its cluttered user interface.
Best for small business
3. Trinet
Best for small and medium-sized businesses
Reasons to buy
+
Broad feature set
+
Excellent customer service
Reasons to avoid
-
Analytics need improvement
Trinet is an employee experience platform designed for small and medium-sized businesses. It enables enterprises to manage all aspects of employee engagement, including payroll, benefits, compliance, risk management, etc.
You can manage payroll across different jurisdictions easily via Trinet. The platform already has pre-built configurations for different types of payroll across different regions, including taxes for specific regions. You can also use Trinet to manage your employee benefits programs, such as 401k matches, insurance, marketplace discounts, etc.
Trinet has an interactive mobile app that employees can access from anywhere and at any time. They can check details about their benefits, payroll, company events, etc., directly from their smartphone. Trinet has a document management solution designed for businesses. HR departments can use this feature to store important documents securely and retrieve them when needed. You can extract insights from employee data on this tool, although we observed many complaints of the analytics feature lagging behind the competition.
Trinet does not have a standard plan. You'll need to contact the sales team for a quote, and the final price depends on certain factors such as the features you choose and the number of users.
Best for rewards
4. Bonusly
Best for employee rewards
Reasons to buy
+
Easy to use
+
Simple to set up
+
Rewards options
Bonusly is a platform designed for employee appreciation and recognition. As the name suggests, it allows enterprises to give bonuses to their employees seamlessly. You can award points to your employees and they can redeem them for real-life rewards.
A good thing about Bonusly is that it lets employees choose what type of rewards to redeem their points on. They have a broad range of choices, including gift cards for Starbucks, Amazon, Target, Home Depot, etc, or pre-loaded Visa, Mastercard, and Visa cards. In all, Bonusly supports 1,200+ gift cards usable in over 190 countries. If an employee wishes, they can give their points to their colleagues.
You can use Bonusly to give automatic rewards to employees for hitting milestones. For instance, you can set an automatic reward for each employee whose tenure crosses 10 years or automatic rewards on employees' birthdays.
Bonusly offers a free trial, so you can test the features before making your final decision. Pricing costs between $3 and $5 per user per month plus the cost of rewards.
Best for onboarding
5. Enboarder
Best for employee onboarding
Reasons to buy
+
Good for onboarding employees
Reasons to avoid
-
Limited third-party integrations
Enboarder is a well-known employee experience platform. We recommend this tool because of its effective onboarding and onboarding features. It makes it very easy to welcome new employees and help them get familiar with their new working environment, whether in-house or remote employees.
You can automate the onboarding process to make it easier for your HR staff. For instance, you can send an automatic welcome message to every new employee. You can also send automatic messages asking them about what work device they prefer, event notifications, and formal introductions to colleagues. You can collect feedback from new employees on the onboarding process to enable you to keep improving it.
Enboarder also offers similar features for offboarding employees leaving your firm. You can send automatic goodbye messages to such employees and create surveys to gather feedback about their work experience. You can digitize the process of handing in work devices to finalize the offboarding process.
Enboarder has integrations with third-party tools, e.g., Slack for messaging and Jira for task management. But we counted just two-dozen integrations in total, much less than what you'd find in competing products.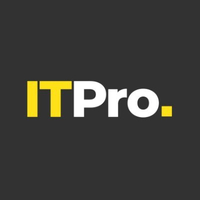 Get the ITPro Newsletter
A daily dose of IT news, reviews, features and insights, straight to your inbox! Sign up for free.
---
Employee experience tool FAQs
Features of an employee experience tool
1. Surveys
You should be able to create surveys for your employees to fill out. These surveys help you gather feedback and evaluate employees' views of the company's overall strategy. The platform should present the survey results in a way that you can easily understand. Creating the surveys should also be relatively easy.
2. Mobile app
These days, almost every working person has a smartphone. Thus, your employee experience tool should have a mobile app your employees can download and use. Mobile apps are convenient because people can access them from anywhere and at any time. They can fill out surveys, consult colleagues, monitor tasks, etc., from the convenience of a smartphone.
3. Instant messaging/collaboration
Collaboration is essential in every workplace. Hence, employee experience platforms usually have a built-in instant messaging tool to enable employees to communicate seamlessly with themselves. Alternatively, the platform may integrate with third-party instant messaging tools to support seamless communication.
4. Employee recognition
Your platform should have a section to recognize outstanding employees and make them stand out within your organization. You can also use this section to welcome new employees and make them feel at home. The idea is to recognize people for their positive contributions and encourage them to keep up their good work.
How to choose an employee experience tool
1. Cost
Cost is the first thing to consider when choosing any software. It's necessary to choose something that you can afford in the long term. Most employee experience tools charge a fixed annual or monthly fee per user, so it's easy to estimate how much you'll pay in the long term. Always check if there's a free trial to test the platform's features before making your final decision.
2. Ease of use
You need a tool that's easy to use, especially for non-technical employees. Your platform should have an intuitive interface that makes it easy to use and understand. Users should be able to switch different features with little confusion. Tools with complex interfaces can frustrate your employees and lead to costly mistakes.
3. Customer support
Things can go wrong with your platform at any time, and you'll likely need external help. You should choose an employee experience tool with a good reputation regarding customer support. You should be able to contact a human representative at any time. Similarly, you should have access to complimentary support resources such as video tutorials, user guides, manuals, etc.
Are you a pro? Subscribe to our newsletter
Sign up to the TechRadar Pro newsletter to get all the top news, opinion, features and guidance your business needs to succeed!
Stefan has always been a lover of tech. He graduated with an MSc in geological engineering but soon discovered he had a knack for writing instead. So he decided to combine his newfound and life-long passions to become a technology writer. As a freelance content writer, Stefan can break down complex technological topics, making them easily digestible for the lay audience.