As the cookie crumbles: data governance in the new age of martech
The new shape of the digitally-empowered marketing mix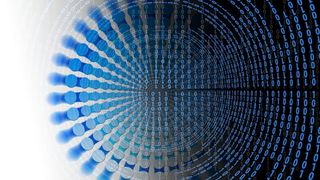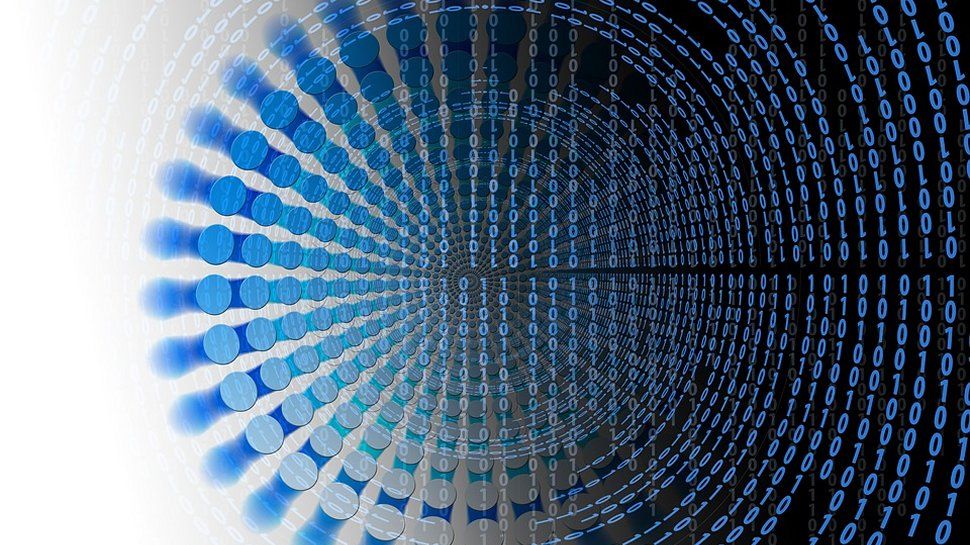 (Image credit: Image Credit: Pixabay)
The world is changing. As we all know, constant forces of change exert themselves on economies as entire nations, organizations, departments, teams, working groups and individuals all bend, bow and occasionally break under the stress of rapid change.
Perhaps not quite as dramatic as some of the global disruption we have witnessed in the last half-decade, but still significantly impactful for enterprises everywhere is Google's intention to no longer support third-party cookies on Chrome.
A cookie-less world awaits
Going forward into our new cookie-less world has some major implications, not least of which is the question of how we track customer and prospect behavior, and adapt to the new complexities of data management that will result.
Where web-centric organizations have used cookies to track user interactions and analyze them for behavioral insights, we will now need to accept the reality of opt-in permissions for data gathering. The challenge, of course, is that not everyone will opt-in in every use case.
The wake-up call may have already been sounded across the marketing department, but quite how companies now move forwards may be more open to question. There is a clear and pressing need to shift focus to first-party information gathering to glean that information from users. This process requires a) really easy options for users to offer their opt-in data with minimal fuss and commitment and b) the need to build out robust and adaptable data governance procedures capable of performing the job and scaling to the task at hand.
Lori Witzel is the Director of Thought Leadership at TIBCO.
Rise of the martech stack
If enterprises want to get this right, they need to adopt a quite systematic process with some fairly basic and easy to comprehend steps. The CEO and COO of our example organization (let's call them the No-Dough Cookie Company) empowers the Chief Marketing Officer (CMO) to lead the charge. The CMO is driven by a passion to build out a fully-fledged 'martech' stack, i.e. digital marketing-technology data functions and application services that stem from the cloud-native data-driven age that we now exist in.
The CMO then directs their efforts towards the organisation's Customer Data Platforms (CDPs) as key tools for a new approach. This 'family' of technologies typically works to ingest data from multiple transactional and operational systems (across ERP, HCM, CRM suites and more) and then augment those information streams rather than replace any pre-existing customer data sources.
So far so good, but let's remember that we insisted upon a systematic planned approach, right? If a proportion of CDPs are procured without the IT department's direct involvement and oversight - a reality that is not uncommon if one or other commercial business units starts to get bright ideas - then an unplanned level of pressure results with IT struggling to achieve solid customer data integration, exemplary data quality and robust governed access. We need to keep the martech stack strong, so what other factors do we need to consider?
A strengthened stack
As organizations now go forward into a new era of online commerce, they will need to identify tools that offer the ability to work with high-value data for business optimization. Customer data management in a cookie-less world can now steer towards the use of martech solutions that largely fall into the low-code no-space, where functionality is democratized across the widest possible transept of the business teams who will benefit from information analysis.
Plain old-fashioned customers, prospects and upsell opportunities all still exist, but we now have an opportunity to capture the dynamics that describe these entities' behavioural patterns with enterprise software. Under the umbrella of our CDPs we can make use of Customer Management Systems (CMS) such as Salesforce and Hubspot, Digital Asset Management (DAM) platforms such as Adobe and Brandfolder, as well as e-commerce platforms like Shopify and Square.
So without necessarily promoting those aforementioned CDPs and CMSs - after all, other customer management platforms, suites, applications, tools and extensions are also available - one core reality now presents itself to us. All customer martech solutions ingest, process, consume and generate data; and this is a truth that adds complexity to the integration and governance responsibility that a comprehensive martech strategy must encompass.
Martech empowerment
The rise of the martech stack has certainly empowered CMOs and enabled them to work at a higher tier that exists closer to the digital backbone now running wider business operations in the era of cloud, web and data-centricity. As our martech leader now marches forward, they may seek out best-of-breed tools and insist upon technologies that integrate seamlessly while delivering requisite levels of compliance.
However, without close IT partnerships at this level, the still-burgeoning martech stack may start to surface data management risks. As such, it is vitally important for the visionary CMO to enlist data management leadership in ensuring a compliant, governed use of data – otherwise their 360-degree view of their users will potentially expose the organization to unplanned risk. With new and emerging technologies such as generative AI adding complexity in ways that may not have been planned for as little as 18-months ago, progressive CMOs and their partners in data management will always be looking one step ahead and anticipating constant change as the new norm.
Building new business frameworks that run on first-party customer data truly adding business value is entirely possible, but only where organizations also understand the need to move towards a single version of user-data truth. Thus a martech stack and its associated data requires data management and governance at scale—and a necessary partnership amongst marketing leadership and data leadership across the enterprise.
As we now look at building martech towards its new and increasingly important role in the cookie-less world, we need to get the recipe exactly right with data governance controls first and foremost. If we do all that, then we can live without marketing cookies just fine, although we may still have an appetite for cookies of the fresh-baked kind. Chocolate chip anyone?
Are you a pro? Subscribe to our newsletter
Sign up to the TechRadar Pro newsletter to get all the top news, opinion, features and guidance your business needs to succeed!
Lori Witzel is the Director of Thought Leadership at TIBCO.