Is your workforce technology stuck in the past?
Time to update your workforce technology?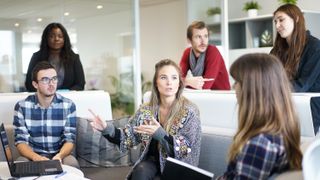 (Image credit: Pixabay)
Can you recall when you bought your workforce management system, or has it been quietly aging in the background as the world has evolved around it? While it may have met your needs when you first chose it, chances are it's no longer up to the task of meeting continual business and regulatory changes or new employee expectations for a modern workplace. What's changed?
A lot.
The workplace is radically different from only a few years ago, especially after the pandemic upended almost everything, we believed was true about how people work. Labor shortages, changing employee demographics, inflation, supply chain risks, and the pace of regulatory change all are putting pressure on organizations. Unions have been formed within companies, including those not previously unionized and who are now dealing with complex union rules.
Overall, the balance of power between employers and employees has shifted, with employees requiring more control and a greater voice in decisions. Yet many organizations are operating with outdated workforce technology that doesn't enable companies to meet worker expectations.
Employees, especially younger generations, want scheduling flexibility, information on demand, learning opportunities, and the chance to meaningfully connect with their employers and each other. Given all the pressures they're facing it's become clear that organizations need to prioritize their ultimate competitive advantage – their people.
Mike Morini is CEO of WorkForce Software.
Improved employee experience drives better business results
At first glance, prioritizing employee expectations might seem at odds with meeting operational goals. Advances in analytical software and time-tracking technology, however, have enabled organizations to use data to power interactions that improve employee well-being and successful business outcomes. The link between the two is backed by independent research.
For example, According to Gartner, organizations that use human-centric work models where "employees are treated as people, not just resources," are "3.2 times more likely to experience high intent to stay and 3.1 times more likely to see low levels of fatigue." And, according to a 2022 Gallup report, compared with bottom-quartile teams, highly engaged employees yielded:
23% percent higher profitability
18% higher productivity (sales)
14% higher productivity (production records and evaluations)
Of course balance is important, and meeting employee expectations must not come at the expense of business requirements. Many employees, for instance, would love to be able to trade shifts to improve work-life balance, but something as seemingly simple as shift swapping can be complicated especially if it involves union rules and compliance restrictions. Balancing employee flexibility, as well as business compliance and costs, is too complex to manage with manual processes and outdated technology. The risks of expensive errors and noncompliance are too high, and the costs associated with inefficiencies could negatively affect the bottom line.
On the other hand, with modern workforce management technology, compliance can easily be built into scheduling software, along with best practices to ensure labor laws and common business and union rules. Modern workforce technology also allows for the configuration of unique union rules and internal policies, and for all changes to be proved with a complete audit trail.
The forgotten deskless worker
Deskless workers, also known as hourly or shift-based workers, make up nearly 80% of the global workforce. These 2.7 billion people can be found working in the field, on the assembly line, behind the wheel, in clothing shops, classrooms, and emergency rooms, yet tech investments and organizational policies have largely left them out. They are the most vulnerable within the general workforce in the face of business changes, wage pressures, and other variables, and the easiest to overlook.
While these workers are often misunderstood by decision makers who are more familiar with the "office worker" paradigm, there are a few other reasons, which are directly connected with the use of outdated technology. For example, an organization may not have the means to give deskless workers the communication tools they need to stay in touch with peers and managers, keep up to date with policy changes, or access materials and training that help them stay productive. Managers may also find it harder to give them feedback because they are often omitted from corporate systems.
Modern workforce technology significantly improves the management and engagement of these workers by enabling smart, integrated communications that improve employee-employer interactions no matter where employees work. It makes these employees more connected to managers by allowing organizations to gather immediate feedback from workers and enable managers to take data-based, immediate actions to address issues in the moment.
What younger generations of workers want
By 2025, Gens Y and Z will comprise 64% of the workforce. These generations tend to differ from prior ones as they want not just decent pay, but a voice in decisions, a sense of purpose, and more flexibility and control over when they work.
As digital natives who grew up with technology as an integral part of their lives, they want a workplace that's supported like their life outside work and that prioritizes their well-being. For organizations, that means implementing modern technology that includes:
Consumer-grade user interfaces like apps that provide instant access to the resources and tools workers need to be productive and successful in their jobs
Digitized communications that go beyond simple chat to integrate data, advanced analytics, and automation in real time so workers and managers can adapt quickly through mobile devices
Peer-to-peer communications that enable workers to autonomously swap shifts, provide instant feedback to managers, and gain a deeper level of engagement with each other and their employer
Improved training opportunities and enablement that prioritize worker safety, health, and well-being and provide opportunities to develop new skills and knowledge
With ongoing labor shortages, economic uncertainty, and increasing fragmentation of the workforce, features such as these offer organizations an enormous advantage by improving employee experience and ultimately boosting operational efficiency, competitiveness, and financial performance.
Things to consider when choosing workforce technology
Outdated workforce technology takes a huge toll on workers and their employers by increasing burnout and turnover, driving up operational costs, and reducing competitiveness. Often, it's not that organizations don't want to modernize their workforce technology but may feel locked into their current system due to the anticipated time and cost involved in replacing it.
Researching your options, including understanding how much a product's value outweighs the cost of changing, how easily it integrates with your existing systems, and how effectively it maximizes your labor investments, will help you select a solution that drives higher levels performance now and that can easily scale with your future growth.
Are you a pro? Subscribe to our newsletter
Sign up to the TechRadar Pro newsletter to get all the top news, opinion, features and guidance your business needs to succeed!
Mike Morini is CEO of WorkForce Software.