Finding skilled workers is one of the hardest challenges for businesses today and this is especially true in the tech industry.
On average, the end-to-end recruitment process takes around 42 days with some cases taking up to six months. Organisations looking for someone to help out on an upcoming project often don't have that much time.
TechRadar Pro sat down with the CEO and Co-Founder of Worksome Morten Petersen to learn how his company's platform is helping to make the recruitment process more agile.
1. Can you tell us a little about your time at Google and how it inspired you to start your own recruitment platform?
Well, Google's amazing. As a company. And as an employer. I have the deepest love and respect for Google and could honestly not imagine myself working for any other business. Besides my own that is. That said, I was with Google for 5 years, starting in 2012 and much changed since the beginning as the company grew bigger. When I left, 82.82748% of the current employees at that time were hired after me, and as a consequence of the massive scaling of the business, my job went from being very entrepreneurial in its nature to being a more 'typical' management position in a big cooperation, including much more reporting, processes and internal self positioning. Still, it was nothing compared to other companies of a similar size, but enough to further stimulate my motivation towards starting my own business.
Recruitment at its core is all about matching supply and demand, pairing the right job with the right candidate that has the right skillset, experience, education and work preferences etc. Essentially, it's an information problem and if there's one thing I learned from Google, it's that humans are inherently not great in handling huge amounts of information.
Yet, most recruitment is still done by humans. Whether you're a recruiter, hiring manager or candidate, you inevitably have to crunch your way through LinkedIn, job boards or other large databases. It's inefficient, largely based on luck, and not a viable solution for a future, where we see a great shift towards a more flexible world of work, meaning that supply and demand will have to meet much more frequently.
We couldn't really accept that across almost all industries other than recruiting, we've managed to organise information. Think about e-commerce and the travel sector: if I wanted to travel to London tomorrow, it would be the easiest thing in the world to find the available ticket that best matched my preferences. These days, I wouldn't call a travel agent to find that ticket.
However, in the recruitment industry, you still call a recruiter to find your next IT contractor, instead of just finding the person online via a platform. It doesn't make any sense. It's super inefficient, and takes a long time. Organising information, making it accessible and quick, streamlining processes to make them efficient – these were all inspiration-drivers that led to the creation of Worksome.
2. Your platform uses advanced algorithms to match freelancers with businesses. Does it also make use of machine learning or AI? If so how does it leverage these technologies? If not, is this something you plan to develop or is there a deliberate reason for not choosing to leverage machine learning/AI?
At its core, all we do at Worksome is AI. By definition. But AI as a concept, and in the minds of all of us, seems to be constantly receding into the future. As soon as we achieve a certain level of AI, e.g. when using Google Maps for navigation to avoid traffic jams, we downgrade it from to AI to - well - just Google Maps. Because of this, and because AI is already all around, we've decided not to be one of those startups that throws AI into every sentence. But again - our matching algorithm is, by definition, very much AI.
Machine Learning is the next big step for us. As such, we have the setup for machine learning already, we just need sufficient data to inform the algorithm. And we are getting close to a point where it actually makes sense to fully utilise. Again, just like AI, Machine Learning is a fairly easy claim to make, especially for a tech start-up, but without a massive amount of data it becomes a hollow claim.
Today, Worksome's matching algorithm is, on average, at least on par with the human alternative. We know this, from being benchmarked directly towards recruiters all the time. We are, on the whole, better in matching, and finding the best candidate for the job. As data comes in, we will be able to continue improving our matching efficiency.
3. Your company made the strategic decision to launch in the UK first (outside of your Denmark base). How has GDPR affected your business and what measures are you taking to protect the privacy of the freelancers and businesses that use your platform?
As GDPR regulations are the same across Europe, we were are already compliant in UK. From the very beginning, privacy and data protection has been front and centre for us, so when GDPR arrived, it wasn't much work for us to fully comply. Business-wise, GDPR has been, and still is, a big thing for us as many businesses are signing independent GDPR specialists through our platform to secure their ongoing compliance.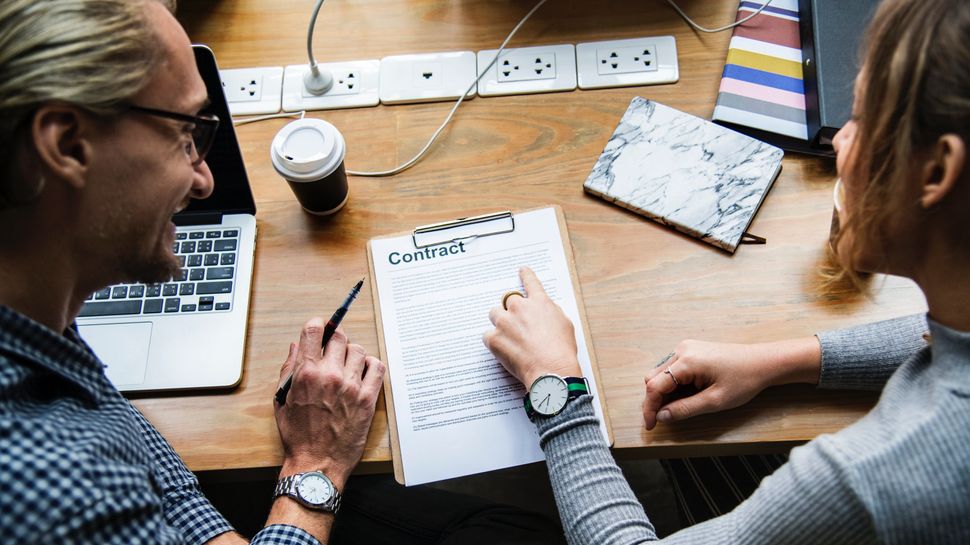 4. How do human recruiters fall short and what can technology add to the recruitment process?
Recruitment done by humans is highly time consuming. Just think about the process recruiters have to go through in order to find the right people, scrolling through multiple applications, looking for specific skills and professional experiences. It's inefficient, largely based on luck, and not a viable solution for a future, where we see a great shift towards a more flexible world of work, meaning that supply and demand will have to meet much more frequently.
Then we also take into account that humans always have unconscious biases - that's what makes us human so we should value that, but it's not helping us in a recruitment context where it's a matter of finding the best person for the job every time.
Essentially, companies can make or break their business plan depending on how quickly they can find the right people. Think of a company embarking on a digital transformation journey, but lacking the critical skills to realize it. It's key for them to be able to hire as quickly and as effectively as possible in order to stay competitive.
Any business leader would agree that people are the most valuable resource of any company. That's why it's so important to recruit the right people.
Technology can easily filter through what is relevant to the particular job, by taking into account variables, such as level of experience, educational background, technical skills, language skills, and industry experience, and find the right match from a pool of thousands within seconds.
It removes biases, it saves time, and it's much more efficient in finding the best person for the job. Usually, the algorithms will provide the company with a match of five different people. Business leaders can then asses their cultural fit in an interview. Technology can't fake chemistry - yet.
5. How is your platform helping to close the digital skills gap in the UK?
Most companies severely struggle to find the competencies they need to keep their businesses running. In the UK, large companies have the most difficulty filling job vacancies - with 50% of employers experiencing talent shortages. Large companies account for 0.1% of businesses in the UK, yet they employ 40% of the total workforce - demonstrating the significant impact this talent shortage has on the labour market.
Mid-sized organisations are feeling the pinch too. 45% are struggling to attract the skills they need, according to the 2018 Talent Shortage Survey.
But these companies suffer from a talent scarcity problem, because they're still looking to attract talent from the "traditional" talent pool. Most companies haven't even considered moving from the traditional to the flexible talent pool.
The number of self-employed workers has been growing in the UK since 2001. They now account for around 15% of the working population in the UK. The number of self-employed workers has increased from 3.3 million in 2001 to 4.8 million in 2017, according to the Office for National Statistics (ONS).
Worksome allows companies to access people from the flexible labour force in an instant. This enables a whole new level of workforce mobility. Our technology can help companies find right person for the job, at the right time, at the right price.
The result is increased supply of skilled people which is what's holding UK's businesses back.
6. Can you explain why you chose to have a minimum wage for your platform and how does this differ from the approach used by your largest competitor Upwork?
Worskome is for onsite local and highly skilled freelancers. Meaning that we are for UK companies looking for UK based high end freelancers and contractors. That's what differentiates us from Upwork. The people you hire on Worksome can always become part of your team. Our goal with Worksome is to make freelancing a sustainable career choice in the long run. Our freelancers are highly skilled and have high demands. We encourage them to decide on a market price that matches their level of experience and competencies.
Driving down prices is a race to the bottom and should be avoided at any cost. It's not viable for the freelancer and it's not viable to us, because our freelancers would be pushed out or actively choose to leave the platform. That's why we have a minimum wage on the platform.
As mentioned earlier, companies of any size really, severely struggle to find the right competencies. And our data shows that they are more than willing to pay highly competitive prices for freelancers. You have to take into account that the companies save money on overhead costs, pension, insurances etc., so they don't mind bumping up the pay, because overall it's more cost efficient.
That's what makes it sustainable for the freelancer as well. And we have plenty of freelancers on the platform who are doing just as good or far better on Worksome pay-wise than in a regular full time job.
7. Do you think the recent rise in remote working will continue and how can businesses ensure that remote workers feel like they're part of a team?
Remote freelancing was the first big leap in the evolution of the freelance economy. But it's still just a small fraction of work today. We believe that most work will and should be done locally, which is why we're a platform for local freelancers who typically work at the company as part of a team. Nothing beats sitting next to your colleagues both in terms of excelling at doing complex work, and building a culture and getting the social relationships that most of us need to thrive in our careers and work life.
Remote is ideal for some user cases, but local/onsite freelancers really bring the best of both worlds.
Great culture is what defines winning companies. By using local and onsite freelancers, the company can keep a much stronger culture.
Morten Petersen, CEO and Co-founder of Worksome