The future of web hosting is a fully integrated CRM
Businesses are faced with the challenge of improving their web performance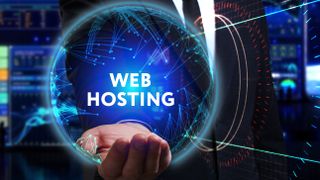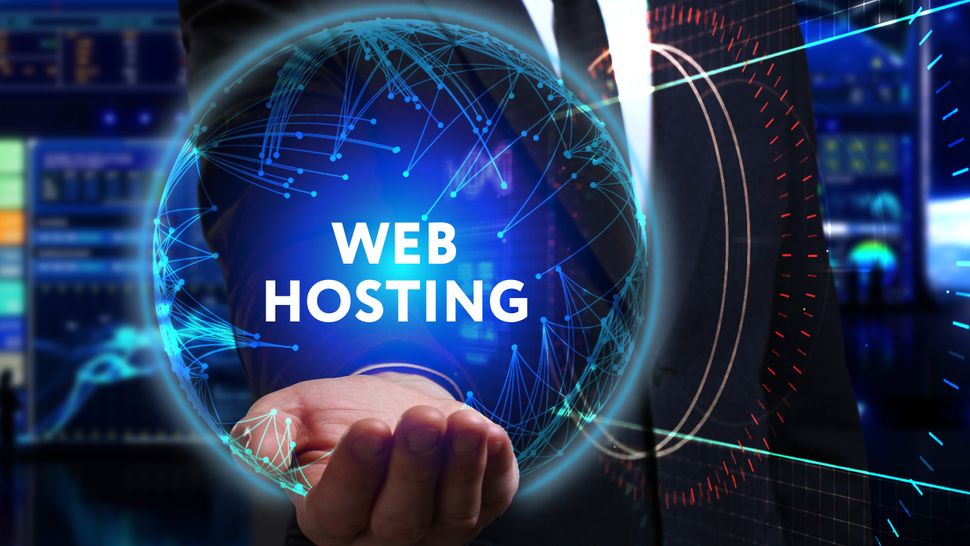 (Image credit: Shutterstock/Alfa Photo)
It's no secret that brands are pushing out more online content and consumers are more frequently using websites to engage with companies, as face to face interactions are still limited due to the pandemic.
As lockdown restrictions are eased, customers will be expecting the same accessibility and convenience that companies have offered them over the last year. Being able to provide this level of service means handling an increase in traffic and, essentially, scaling up.
With this in mind, TechRadar Pro caught up with Angela DeFranco, VP of Product at HubSpot, to discuss the importance of website building and why the most successful websites are integrated into a wider platform of tools.
What are the challenges associated with web hosting for businesses as customer expectations increase?
The unprecedented circumstances brought on over the last year have meant that it is more important than ever for businesses to establish not only an online presence, but an online experience. Customers are expecting the same high level of accessibility from company websites regardless of which sector you're in. There is no slack given by consumers to smaller or business focused brands.
The challenge facing most businesses now relates to improving their web experience in line with evolving customer expectations. This relies on their creativity and ability to understand what is needed by the end-user. Nowadays, customer experience needs to go beyond simply the presentation of the website, and this can often be a big challenge for businesses who do not use growth platforms or technology to help process this. There will be brands out there who have reached the limit of what their current set up can manage and feel like they have hit a roadblock. We're here to help them look at how they are working and see what new path they can take with their website.
What can businesses do to keep on top of this?
Firstly, businesses need to start treating their websites like a product. Make it something that you are constantly investing in and improving. A website needs to be as dynamic as your customers are, and the customer space is changing constantly. Part of this mindset shift is understanding which teams need tod drive which parts of the online experience. For example, does your marketing team need to go through the technical team to get new content posted? That kind of process is inefficient for both teams. Instead can you give your marketing team automated content posting tools, which frees up your technical team to focus on what they do best.
Secondly, start using tools which allow you to track your customers across your site. This is important for businesses to see how their websites are being used by customers, and collect this information as actionable feedback. Your website is a valuable tool in understanding how customers are engaging with your brand, don't let that insight slip away.
Finally, using the customer activity gleaned, businesses should start to engage with customers to see how the website can be improved. This can be done through linking content management systems (CMS) to customer relationship management (CRM) - which is made much simpler through the use of third-party platforms with a range of web hosting tools. If you are getting customers to your website, engaging with your content and services, make sure you are adding that information into your customer profiles to better serve them.
What are some of the benefits of HubSpot's website hosting tools?
At HubSpot we are passionate about helping our customers scale up. One of the most important things a business can do to support growth is to ensure their website is cohesively integrated into their business platform. We are seeing this today through the businesses that are more actively adopting CRM driven CMS as customers are driving iterations for their website based on customer data.
We saw just how beneficial this is through our work with WWF on their Earth Hour 2020 website. The technical team appreciated the ability to make custom tools in our CMS, while the marketing team was able to make everyday content changes and, crucially, track user website engagement alongside other channels like email and social, all through a single tool.
At HubSpot we keep our customers' end users at the front and center of the decision-making process. Most traditional CMS platforms that are used today are more focused on infrastructure and admin without giving much thought to the end-user's customer experience. With our end-to-end system, our customer's customers get the best experience possible.
How can it be used to help accommodate the increase in post-pandemic web traffic?
We've seen more website traffic than ever post-pandemic in 2021. An advantage of businesses trusting a third-party platform like HubSpot with their web presence is they can feel comfortable that the platform will take care of security and infrastructure well. It's a SaaS-based CMS, so you don't have to track the many moving parts like maintenance, security, plugins, and servers. These platforms give peace-of-mind when it comes to website hosting and offering scalability which underpins ongoing website growth. For example, we worked with ClassPass to centralise marketing effort into a single platform and to give their marketing team more ownership of the website. They saw a 52% increase in lead conversion rate and the team knows that HubSpot can scale with them as they grow through 2021.
What is the importance of populating a webpage with effective CMS for hassle-free growth?
Websites started as a one-way stream of information from a company out to the world, and then later a method of obtaining information about an organization's customers through things like lead generation forms. Today, websites are a fully-flowing system of information not only about giving and taking information, but also about utilising that information to facilitate growth. This information starts with that presentation layer of the website, goes through an automation layer or a place to alter the information, where it is finally stored at the data layer. The best digital experiences then leverage those data and automation layers again before serving information back through the presentation layer. Integrated CMS platforms empower technical teams to understand and apply any insights to improve the end-user in real time - enhancing their overall experience.
Choosing the right technology stack to layer on CMS and CRM and process this level of automation is crucial. It should be able to leverage customer data and bring it to the fore without having to worry the user about losing too much information. It should be able to do the heavy lifting for you with your website experience as you can continue to focus and develop the delivery of your services.
What trends have you witnessed as lockdown restrictions slowly begin to ease around the world?
Firstly, seamless digital buying experiences are here to stay. The expectations of businesses online are not decreasing and there is no going back to the one-way information format websites once used. Customers today are looking for coherent and dynamic web experiences.
Because of this new peak of reliance on websites, we will begin to see more small businesses emerging and growing online first. Lockdown has seen a flurry of people exploring new and different ways to make money, from side-hustles to changing careers, and that in turn is leading to more business creation. This means there will be more entrepreneurs, and hence, more competition. Because of this, it is more important than ever that your digital end-to-end buying experience stands out to and serves the customer. Standalone websites with a one-dimensional stream of information will be like a fish out of water in the new world of dynamic web experiences.
What is HubSpot's growth strategy for the year 2021?
Our goal as a company is to help millions of organisations grow better, and to be the number one CRM for scaling businesses. I think it is time for businesses to stop treating CMS as a completely separate to CRM because of how strongly linked customer experience is to websites today. We are going to continue to lean into that connection.
We also hope that we can support emerging small businesses as they realise the importance of the technology stack that they're using. The emphasis on this importance is key for hassle-free growth of their business, and we feel that our offering can help at the beginning of their journey with our Starter tier, and scale with them through to our Enterprise offering.
Are you a pro? Subscribe to our newsletter
Sign up to the TechRadar Pro newsletter to get all the top news, opinion, features and guidance your business needs to succeed!