Disaster can strike at any minute leaving a company's system down for hours, days and even weeks. Extended downtime can even cut into a business' bottom line which is why having a disaster recovery plan in place is an essential step for any company. However, businesses often overlook this crucial process and when a disaster occurs it is often too late to do anything about it.
To better understand why businesses should have a disaster recovery plan in place, TechRadar Pro spoke with Atlas Oil's Manager of Operations and Emergency Fuel Services Paul Barnard.
In your opinion, why is having a disaster recovery plan crucial for businesses?
Having an effective disaster recovery plan that is pre-coordinated, scripted and tested by an organization is crucial in limiting down time and ensuring a quick recovery, allowing organizations to re-establish their services to their clients, and avoid loss of revenue. Additionally, having a plan in place and reacting effectively to an emergency situation can also help establish infrastructure quickly within an effected area, not only helping your organization, but also a community in need.
Atlas specializes in Emergency Fueling Services, so it's crucial for our team to have a disaster relief plan in place. Last year, Atlas deployed more than a dozen dedicated fuel trucks to support US Postal Service (USPS) operations before, during and after Hurricanes Harvey, Irma and Maria. Because USPS provides critical mail like social security checks and prescription medicines to millions of Americans, their delivery trucks and power generators at distribution facilities need to remain active during disasters. The Atlas team was on deployment duty for more than 100 days continuously and even barged trucks and sent drivers to Puerto Rico. In fact, in 2017, we won a the Supplier Excellence Award from the USPS.
What steps have you taken to ensure that operations continue in the wake of a power outage or natural disaster?
There are several layers of preparation that Atlas engages in to be prepared for power outages and natural disasters that threaten us and our customers' operations. Firstly, we are constantly training and preparing for complex and cascading disasters that pose threats to the electrical infrastructure, fuel supply chains and logistics.
This past spring, prior to Hurricanes Florence and Michael, I represented Atlas and trained in FEMA's National Level Exercise involving 146 government organizations, US Military, and private sector organizations simulating a CAT4 hurricane devasting the east coast. This exercise was so realistic and complex that it made us think and prepare more effectively for the real hurricanes that made landfall in the late summer.
Secondly, Atlas has a robust national footprint of fuel supply and trucking terminals that allow us to react to disasters with ample resources staged outside disaster zones. Our diversity of supply and trucking assets give us scale and much needed bench strength to help local markets get back on their feet with critical commodities like diesel fuel for generators and gasoline for businesses and retail stations starved of supply resources due to power outages and refinery shortages.
Can you provide any examples of a time when your disaster recovery solutions saved the day for your own business or your customers?
A newer customer of Atlas is a telecommunications giant that provides the backbone infrastructure for a majority of the internet and 911 emergency call centers in the US. To ensure that their operations centers, headend sites and remote stations remain full of life saving diesel fuel for backup power we deploy teams of fuel delivery trucks and drivers that work 24 hours.
When cell towers were knocked out due to extremely high winds in Hurricane Michael, we resorted to using satellite phones to communicate with our drivers to keep operations moving. Furthermore, we utilized GPS tracking apps that allowed both real time positioning and a breadcrumb trail system so that we can track and direct logistics efficiently. We maintained 100% uptime for this customer before, during and after the hurricane.
You have experience working with the US Air Force and US government. How do the disaster relief strategies used by the military and government compare to those used in the private sector?
Disaster relief strategies and day to day normal combat operations are not so different. After my USAF service, I worked as a civilian Regional Fuel Manager for twelve years in Iraq, Afghanistan and then Iraq again from 2004-2018 supporting combat logistic operations for the US Army, USMC, DOD, and DLA and the one constant after reflection was the necessity to always maintain situational awareness or as stated "Keep your head on a swivel".
An ever changing environment requires yourself to be surrounded with personnel to have the tools to perform their job with or without a support structure. Preparing for disaster relief in the civilian sector is no different as the need for pre-planning and training is still constant to ensure a successful deployment regardless of the duress situation.
What advice would you give to businesses trying to improve their disaster recovery practices and policies?
1. Empower your personnel
2. Provide them with the training and tools necessary to their skill set
3. Stay vigilant to the mission!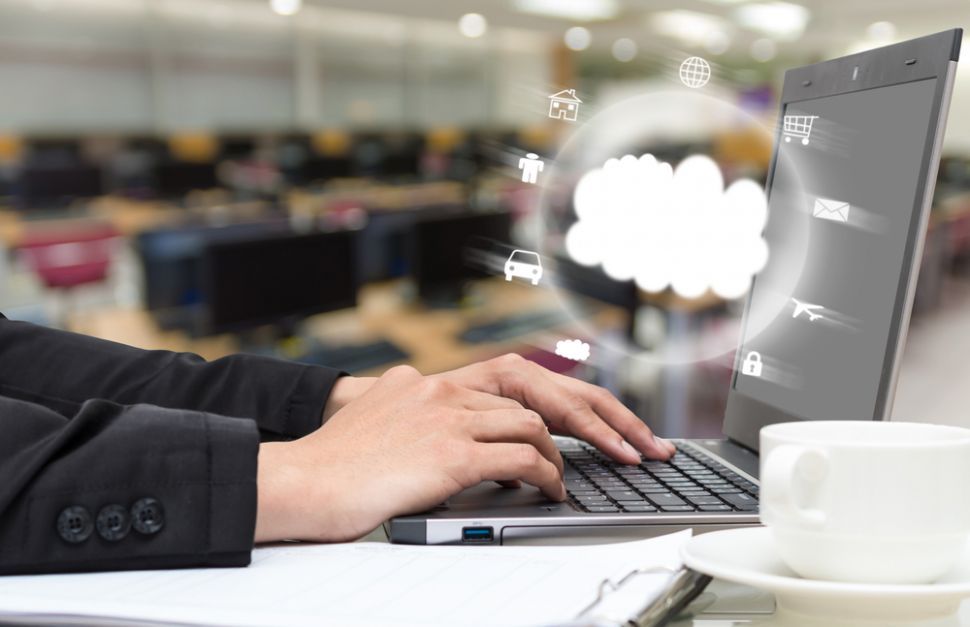 Are there any new or emerging technologies that you think will have a big impact on disaster recovery?
Cloud computing and automation are both major technologies that are disrupting the disaster recovery space. For example, Fuel Automation Station is an automated fueling unit featuring smart cloud technology that makes for faster, more accurate and safer fueling operations anywhere in the world. With a smart dashboard that displays real-time analytics, this innovative technology that Atlas originally developed for remote oilfield sites can be adapted to provide fuel in emergency situations for large power users like data centers, utilities, or it could be converted into a portable gas station and set up anywhere within hours to provide fuel for trucks or cars when gas stations are non-operational.
Paul Barnard, Manager of Operations, Emergency Fuel Services at Atlas Oil (opens in new tab)