Pokémon Go has been out for a long time now, and while the app has progressed a lot in this time - just remember how unstable the servers when it launched - there's still lots more work to be done.
Some of these features are ones that developer Niantic spoke about prior to the release of the game, while others have been promised since the game's release.
Without further ado, here's our guide to every new update rumors as well as the tweaks promised by Niantic so far.
Latest Pokemon Go update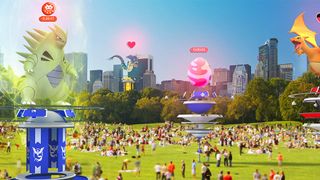 Pokemon Go is entering the latest generation very soon with the addition of some Alolan Pokemon. It won't be brand new Alolan Pokemon, instead Niantic has announced that players will see the Alolan forms of some Kanto Pokemon. That means ice-type Vulpix and we can't wait. The generation 8 Pokemon will start to appear in the world in the coming weeks.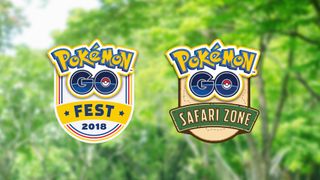 When's the next Pokemon Go event?
Niantic has announced it's trying some live Pokemon Go events again with Pokemon Go Fest 2018. This year, Dortmund in Germany will host a city-wide Safari Zone from June 30 to July 1 for Europe. In North America, Chicago's Lilcoln Park will once again be the focus from July 14 to 15. Of course it's not always possible to get to these locations so Niantic has promised that players across the world will still have the chance to take part in these live events via a range of challenges and activities.
Pokémon Go update rumors: what we may see next
The expansion into generation 2 Johto region Pokémon was the first of three major updates planned for this year according to Niantic CEO John Hanke.
During a keynote at Mobile World Congress in Barcelona, Hanke said there would be three "major" updates to the game later in 2017. Though Hanke didn't detail what exactly these update would be, we at TechRadar guessed they would involve player-versus-player battling, trading and commercial partnerships.
Since then, commercial partnerships with companies like Starbucks have already happened and Niantic has confirmed that both player-versus-player battling and trading will be coming to Pokemon Go in the future.
The Pokémon Company boss, Tsunekazu Ishihara, told Bloomberg that so far they had only achieved 10% of what they hoped to and that "Going forward we will have to include fundamental Pokémon experiences such as Pokémon trading and peer-to-peer battles, and other possibilities."
It wasn't made clear when these features would be added but we expect to see more throughout 2018.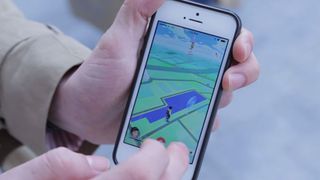 Trading
Trading was a key component in the original games so it makes sense that Niantic plans to bring it to Pokemon Go.
In the beta, trading was a local-only affair, meaning that you couldn't trade with players over the internet, and Niantic has now confirmed that will be the case for when it starts in the core game.
Tatsuo Nomura, senior product manager at Niantic told Polygon trading "won't be "through the internet" when it launches.
This local limitation does make some degree of sense – a big part of the fun of Pokemon Go is exploring new places and finding different Pokemon. Being able to trade across the internet would somewhat defeat the sense of discovery that Niantic has attempted to foster in the game as you'd be able to get Pokemon from anywhere without having to visit.
Being able to trade locally, however, means that any Pokemon you've discovered already and just haven't been able to catch can now be yours with the help of a friend.
Player-vs-player battling
Another feature that's been rumored for some time and now confirmed is battling between players.
As it currently stands the only battling functionality in the game is between players, opposing gyms, and Legendary Pokemon. However, PvP battling has been promised since before the game's release and given that it's such a huge part of the core games it's natural that it would appear here.
It's not clear how Niantic plans to make PvP battling work, but the most appealing method would be to allow players to indicate via the game's settings that they're willing to engage in battles which would make them appear on the map for others to challenge when near them.
Want to buy yourself a Pokémon Go Plus wearable? Check some of today's best deals down below.