Pokémon Go updates seem to be constant. Even after six years of walking, exploring, and hunting for pokémon, developer Niantic keeps pushing out seriously exciting updates and events for Pokémon Go, meaning this augmented reality game always has something new to sink your teeth into.
Pokémon Go hasn't managed to match the success it had in 2016, which many branded the closest we've come to world peace, but that's not to say that Niantic isn't producing some exciting content that will keep you hooked to your closest pokéstop. Over the years, we've seen new features and Pokémon introduced, exciting events bringing the community together and much more. It can be hard keeping up with the ever-evolving world of Pokémon Go, so we've put together this guide to help.
Below, we've gathered the latest Pokémon Go news, rumors, and updates, as well as details on confirmed events and Community days. Want to know more? Read on for all the latest Pokémon Go news and updates.
Pokémon Go updates: cut to the chase
What is it? An augmented reality Pokémon mobile game
Released: July 16, 2016
What can I play it on? Android, iOS, and iPadOS
Pokémon Go updates: what's new?
What's new? The Prime Gaming collaboration continues
Niantic has announced (opens in new tab) that its collaboration with Prime Gaming is going to continue into the fall, meaning Prime Gaming members should expect to get goodies up until late October.
Trainers who are Prime members will be able to continue to claim bundles of bonus items that include Poké Balls, Max Revives, and more, with new bundles available bi-weekly on the following dates:
Trainers who are Prime members have been able to claim bundles of bonus items that include Poké Balls, Max Revives, and more, on a bi-weekly basis for a while now. But just one more bundle, available on October 20, is available to claim. So make sure you don't miss out!
Pokémon Go updates: what's next?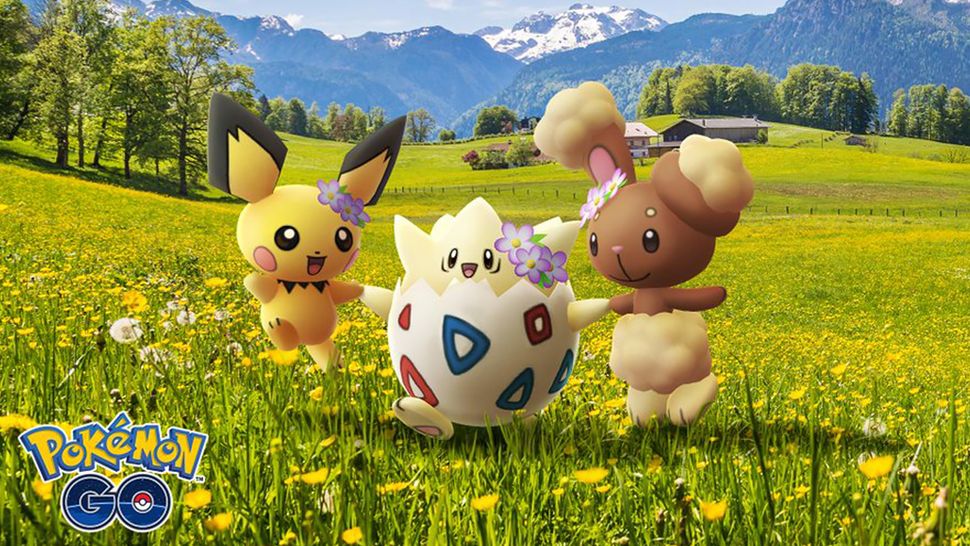 Following the completion of Pokémon Go's Season of Go, Niantic has launched the next season for Pokémon Go: Season of Light.
Starting on September 1 with a focus on the Nebula Pokémon, Cosmog, this comes with a few things. Expect new raids, events, themed avatars, themed icons, and nebula skies. You can find out more on the official website (opens in new tab).
💡 or ⬛☀️ or 🌕The universe is always ready to show you something new. Grab your flashlight, Trainers—it's almost time to begin the #SeasonOfLight! pic.twitter.com/ZczmnNj7OfAugust 28, 2022
What's the next Pokémon Go Event?
What is the next Pokémon Go event? Safari Zone: Taipei
What date is the next Pokémon Go event? October 21-23, 2022
Another Safari Zone event is coming up for Pokémon Go. This time, you'll be visiting Northern Taiwan. The event will take place in the Da'an Forest of Taipei from October 21, 2022, until October 23, 2022.
In an official blog post (opens in new tab), Niantic revealed that "for the first time in Pokémon Go" those with tickets "will be able to encounter Shiny Finneon—if they're lucky!" There may even be a flying Pikachu, Snorlax, or even a Pachirisu for keen-eyed trainers to catch.
Safari Zone is a ticketed event and Niantic has been clear that an event ticket will be required to take part in this event and that "there is no global gameplay component available" so you'll have to be in the Da'an Forest in order to enjoy the Pokémon Air Adventures.
There are some perks that trainers in the city of Taipei will be able to enjoy. Along with Air Adventures stickers, confetti on the map, and Pokémon Go Team Rocket appearing more often in balloons, there will also be Mega Latias and Mega Latios appearing in Mega Raids.
When's the next Pokémon Go Community Day?
What date is the next Community Day? November 5, 2022
Who's the starring Pokémon? Dratini
Niantic has laid out the schedule for the next few months of Community Days on the official Pokémon Go Blog. Our next Pokémon Go Community Day, then, can be expected on November 5. This one stars Dratini, a first Generation dragon-type Pokémon, who'll be available from 2pm to 5pm local time.
Not only will they appear more frequently in the wild, anyone who evolves Dragonite (Dratini's evolution) during this event or up to five hours afterward will get a Dragonite that knows "Charged Attack Draco Meteor". You'll also be able to access the Dratini Community Day–exclusive Special Research story for $1 during this event, alongside the usual bonuses.
As per the official website (opens in new tab), we've outlined these below.
3× Catch Stardust
Lure Modules activated during the event last for three hours.
Incense activated during the event lasts for three hours.
Trades can take a few snapshots for a surprise!
What is the best Pokémon in Pokémon Go?
Sure, you can catch 'em all but what if you only want to catch the very best? Well, when it comes to the best Pokémon in Pokémon Go, that really depends on what you want to do with your Pokémon. Whether that's PvP battling, raiding or defending a Gym, you need to consider this.
One of the simplest (and therefore not foolproof) ways to look for a strong Pokémon is by determining its max CP. The Combat Power figure is determined through a combination of a Pokémon's Attack, Defense, and Stamina numbers but it isn't everything and a Pokémon's moves, stat distribution and type ought to be considered too . However, if you're just looking to know which Pokémon has the highest potential max CP, then according to Gameinfo (opens in new tab), that's Slaking.
If you're looking for a Pokémon that can be a bit of a punchbag and therefore a solid defender, then it's hard to go wrong with Blissey — it has the highest HP and Stamina stats at the moment. For attacking, it's worth considering Mewtwo—not only is its max CP second to Slaking, it has good stats across the board and a particularly high attack stat.
These are far from definitive picks (it can get pretty complicated when you get down into the numbers in Pokémon Go), but should at least give you a place to start.
Pokémon Go guides
Below, we've collated all our Pokémon Go guides to help you to catch them all: