Sponsored
Earn your next upgrade by selling last year's smartphone
Decluttr simplifies the process of selling your old devices and gives you the cash you need to buy your next smartphone.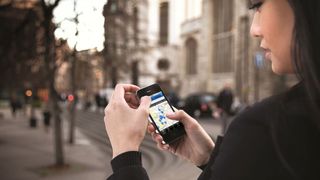 This feature has been brought to you by Decluttr.
Using an aging smartphone with outdated software is no way to live but upgrading to the latest and greatest devices from Apple or Samsung can really burn a hole in your wallet. Selling your old smartphone to help decrease the cost of your new one is the smart and conscientious choice but how do you know you're really getting the most for your device?
While mobile carriers have begun to offer buyback programs to entice users to upgrade, you likely won't get as much for your phone as you could selling it online. Using auction sites such as eBay to try and earn as much for your old smartphone as possible comes with its own set of problems, like fees and unreliable buyers, and wastes valuable time.
Decluttr makes the process of selling your old smartphone simple and the service even pays 25 per cent more than market prices. Instead of waiting for users to bid on your item online, you can download the mobile app on Android or iOS, search for your item, list its condition and the company will then give you an instant quote. Decluttr even has a price promise guarantee: you will receive your initial offer price or you can request your smartphone is shipped right back to you free of charge.
Break free from carrier buy back schemes
While you could opt to trade in your old smartphone with your mobile carrier, your device will likely be undervalued and you won't be able to shop around to find the best deal on your next phone as most carriers only offer store credit. Decluttr on the other hand pays 33 per cent more than the buy back schemes offered by carriers and it does so quickly as well.
After sending in your old smartphone, the company will pay you for your device the following day via check, direct deposit or PayPal so that you have cash for your next big purchase. Decluttr also offers free insured shipping on all of its orders so there is no need to worry about your smartphone being damaged or even lost in the mail.
Earn your next upgrade
You could easily go out and spend money you don't have or even use your credit card to get this year's hottest smartphone but would you feel good about it? Sure you might at first with your new device in hand but your old smartphone would sit around collecting dust. With Decluttr you can do the right thing for the environment by getting rid of your old device responsibly and, better yet,you'll get paid for it too.
Get the most for your old smartphone
Selling your old smartphones has never been easier thanks to Decluttr's mobile app and streamlined website. Listing your devices takes no time at all and the service is so simple to use that you just might find yourself using it to get rid of other electronics or even to downsize your DVD or game library.
Why settle for less or for the added complication of auctioning off your smartphone online when the service does most of the work for you? Using Decluttr is completely free and there are no hidden auction or seller fees to look out for either. Try it out for yourself today and you could get rid of your old smartphone while earning some cash to put towards purchasing your next device.
Are you a pro? Subscribe to our newsletter
Sign up to the TechRadar Pro newsletter to get all the top news, opinion, features and guidance your business needs to succeed!