Game Devs of Color Expo 2023 wrap-up: the best games from the show
These games stole this year's show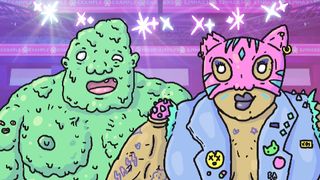 (Image credit: Team Lazerbeam)
Game Devs of Color Expo 2023 has an absolute truckload of creative, innovative, and — most importantly — fun titles during its four-day run. Seeing the full breadth of titles crafted by developers from different races, cultures, and ethnicities and how those diverse backgrounds intertwine with both the storytelling and gameplay, is something truly incredible.
And while every single featured game deserves accolades as a contender for a spot on our best PC games list, I have only so much space before it becomes too overwhelming. All the games listed below are the ones that particularly stood out to me the most due to a mix of dynamic visuals, interesting and unique gameplay, beautiful soundtracks, and that certain 'wow' factor that caught my attention.
And if you like any of these titles yourself, make sure to support these games and their developers by subscribing to their social media and YouTube accounts, and wishlisting or buying them on Steam and any other available platforms. Also, make sure to check out the GDoCExpo official Steam page for tons of other amazing titles.
Sucker for Love: Date to Die For
I'm so excited for the sequel to the incredible Lovecraftian horror dating sim Sucker for Love: First Date, and it is shaping up to be even better, with a completely different cast of characters and storyline. The first title revolved around the protagonist as he contended with three hot and deadly Eldritch love interests. Read my interview with the creator Joseph "Akabaka" Hunter and fall in love too!
Check out Sucker for Love: Date to Die For on Steam
Wrestling With Emotions
When I first saw the teaser trailer, I assumed it would be a fun and wacky wrestling sim with a unique art style. But as the trailer went on I saw how much fun and casually queer the character creation was, not to mention how much the dating sim aspects sold me completely. Now I'm eagerly downloading the demo as I write this.
Check out Wrestling with Emotions on Steam
Mira and the Legend of the Djinns
An absolutely beautiful Metroidvania-style game inspired by Moroccan culture and spiritual traditions, as you explore and battle your way through tough enemies and lavish environments. The background environments are especially gorgeous, really selling that otherworldly vibe while feeling wholly unique from other similar titles.
Check out Mira and the Legend of the Djinns on Steam
Night Loops
This moody, black-and-white psychological horror mystery features an interesting premise of exploring others' psyches, as you traverse a world that feels like the best of older Japanese RPG Maker games. I genuinely missed this sort of game and it's wonderful to see that this style of graphics and gameplay hasn't died out completely.
Check out Night Loops on Steam
64.0
This simple and fast-paced retro arcade-styled game has you shooting squares that are the same color as the current background, testing reflexes and perception in a frantic and fun game. Simple premise yet addicting, pick-up-and-play style titles are always near and dear to my heart and this one looks like a blast.

Check out 64.0 on Steam
Quit Today
A unique and wacky beat-em-up that takes place in an office, as you fight your colleagues who think you're trying to resign. Honestly feels like an average day at work. The art is especially fun, immediately giving me Invader Zim vibes in the best way possible.
Check out Quit Today on Steam
Blue Wednesday
A cozy, jazzy adventure game in which you explore Evans City, chat with various people and play music-based mini-games. I love the wide variety of gameplay mechanics and the city feels incredibly authentic in a way that very few games can pull off.
Check out Blue Wednesday on Steam
Hill Agency: PURITYdecay
This Indigenous cybernoir detective narrative adventure has you solving murder mysteries, drug cases, and even flying cities, all within a nicely stylized 3D world. It's especially gratifying to see how nature and architecture are intertwined so thoroughly, as well as how general indigenous culture is applied to a normally very Western genre.
Check out Hill Agency: PURITYdecay on Steam
Chef Chen
A 1-4 multiplayer game, you'll be traversing a dangerous and colorful 2D side-scrolling world as you collect ingredients in a high-stakes cooking competition. The combination of side-scrolling, party game, and cooking game is truly unique and looks like a total blast.
Check out Chef Chen on Steam
Mexico, 1921: A deep slumber
A narrative adventure game surrounding post-revolutionary Mexico City, playing as Juan Aguirre, a young photojournalist who travels around, meeting historic figures, and witnesses as Mexico is transformed into its modern state. Seeing titles delve into non-Western history is refreshing and this part of history is particularly overlooked.
Check out Mexico, 1921: A deep slumber on Steam
DokiToki: Time Slows Down When You're In Love
Learning how to freeze, unfreeze, and manipulate objects in a 3D environment is key to conquering both puzzles and hearts as you make friends, explore your school, and confess your love. I'm a sucker for traditional Japanese dating sims and this one really embodies the charm and fun of the more straightforward ones.
Check out DokiToki: Time Slows Down When You're In Love on Steam
Tricky Typing
A ridiculously fun and wild party game in which you use every button on your controller to type out words and compete with friends to finish first. Party games that embrace chaos are the best kind, and judging from the trailer alone, chaos will surely reign but in that fun, addictive way that keeps you wanting more.
Check out Tricky Typing on Steam
Fishbowl
A gorgeous pixel-styled, slice-of-life game about coming of age as you video call loved ones, work from home, sort through puzzles to rediscover childhood memories, and more. Slice-of-life is an underrated genre of games that can be just as profound and interesting as the most action-packed titles out there.
Check out Fishbowl on Steam
Solace State: Emotional Cyberpunk Stories
Tired of Cyberpunk that doesn't seem to get what Cyberpunk is outside of the aesthetic? This game incorporates the true meaning of the genre as you hack corporate tech and turn it against them with a unique UI, while embracing collectivism and community to achieve these goals. Seeing Cyberpunk turned on its head so thoroughly is something the genre sorely needed.
Check out Solace State: Emotional Cyberpunk Stories on Steam
Super Space Club
If you ever wanted an arcade space shooter with incredible lo-fi music and beautifully simple graphics, this is the title for you. Play as a group of misfits and battle endless waves of spacecrafts while staying on beat to some seriously catchy tunes. Honestly, the moment I heard this soundtrack, I knew this was the game for me.
Check out Super Space Club on Steam
Our list of the best indie games may showcase a variety of new games to jump into, but if you're looking for something specific, we've got a list of the best cozy Switch games too.
Get daily insight, inspiration and deals in your inbox
Get the hottest deals available in your inbox plus news, reviews, opinion, analysis and more from the TechRadar team.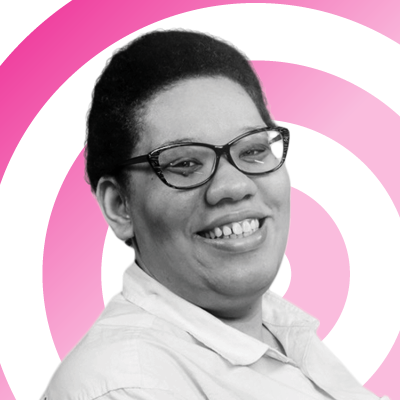 Named by the CTA as a CES 2023 Media Trailblazer, Allisa is a Computing Staff Writer who covers breaking news and rumors in the computing industry, as well as reviews, hands-on previews, featured articles, and the latest deals and trends. In her spare time you can find her chatting it up on her two podcasts, Megaten Marathon and Combo Chain, as well as playing any JRPGs she can get her hands on.