Canceled KOTOR 2 DLC for Switch sparks class action lawsuit against Aspyr and Saber
Fans are suing Aspyr and Saber for not releasing the Restored Content DLC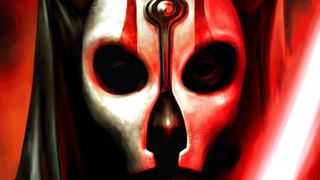 (Image credit: Lucasfilm Games)
Developer Aspyr and publisher Saber Interactive have been caught up in a class action lawsuit over the canceled Star Wars Knights of the Old Republic 2: Sith Lords DLC for Nintendo Switch.
Last year, Knights of the Old Republic 2 was ported to the Nintendo Switch, a visually enhanced version of the 2004 sequel featuring an improved frame rate and resolution.
Prior to the official release, an announcement trailer promised that the game would receive the Restored Content DLC full of additional content that never made it to the original game and originally started as a fan-made PC mod. Fan excitement was to be expected.
However, in June this year, Aspyr Media announced that the plans to release the DLC had been canceled, stating at the time that it was grateful for the "immense passion and support for the Knights of the Old Republic series" but "sadly" would not be moving forward with its initial plans.
Months later, fans have mobilized to sue Aspyr and Saber Interactive.
"In 2022, Defendants [Aspyr and Saber] advertised KOTOR to users of the video console Nintendo Switch as having never-before-released 'Restored Content DLC,' or new downloadable content providing new gaming content for users," the lawsuit reads, which was filed in July by Malachi Mickelonis "individually and on behalf of all others similarly situated" (via The Gamer).
"Despite their failure to release KOTOR's Restored Content DLC, Defendants refused to give refunds to purchasers of KOTOR."
The lawsuit then goes on to show several pages of tweets and other messages from fans online showing their outrage for the lack of DLC that was advertised.
"Plaintiff felt completely duped and was upset because he had relied on Defendants' representations that the Restored Content DLC would be released for KOTOR," it continues. "In fact, Plaintiff did not even play KOTOR after purchasing it, instead choosing to wait until the Restored Content DLC was released. But Defendants never did."
"Plaintiff would potentially be interested in purchasing other games with Restored Content DLC from Defendants in the future if they have the advertised content, are not deceptively advertised, and accordingly priced at fair market value without being artificially inflated due to the deceptive advertising."
When Aspyr and Saber announced the cancelation, as compensation, fans who bought the game were offered a complimentary replacement game key for a single Star Wars game on either Steam or Switch. KOTOR 2 was an option, which can still benefit from the free Restored Content mod.
Aspyr and Saber have until October 4 to respond to the lawsuit, with which the plaintiff is seeking further relief "including, but not limited to, the remedy of disgorgement," as well as "an order awarding attorneys' fees and costs," and a trial by jury.
For more, check out our list of the best Star Wars games, as well as our guide to everything you need to know about the Star Wars Knight of the Old Republic Remake.
Sign up for Black Friday email alerts!
Get the hottest deals available in your inbox plus news, reviews, opinion, analysis and more from the TechRadar team.