TechRadar created this content as part of a paid partnership with Bark. The contents of this article are entirely independent and solely reflect the editorial opinion of TechRadar.
---
The online world provides many opportunities for children but also many risks. The smartphone era has given everyone easy access to the online world. As more kids come online, the chances of cyberstalking, data theft, impersonation, cyberbullying, and other malicious activities keep increasing. Parents should be aware of certain apps that are harmful to their kids, and this article lists the ten most potentially harmful ones.
1. Ask.fm
Ask.fm is a question-and-answer site that took the world by storm after its 2010 release. It enables users to ask and receive questions anonymously or while disclosing their identity. It's common for users to share their profile links and request people to ask them whatever they're curious about.
Because of this app's anonymity, many people abuse it to ask vulgar questions and leave offensive comments for other users. Cyberbullying is rampant on it, and this is bad for your kids' mental health.
---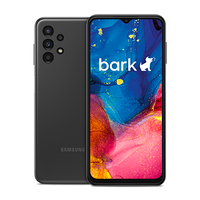 2. Snapchat
Snapchat may need no introduction. It's a famous instant messaging app with over 360 million users around the globe. Users commonly post photos and videos (called snaps) about their daily lives and watch those that others post.
Snaps disappear within 24 hours, so many people abuse this feature to post unethical content and send offensive messages. Many kids want to join Snapchat to feel cool and in vogue, but this app isn't suitable for them.
3. TikTok
TikTok is another popular app that has taken the world by storm and amassed over 1.5 billion global users. Officially, users must be at least thirteen, but there's no system to enforce that. Anyone can download and use it.
Many TikTok videos are inappropriate for kids. Besides, every TikTok profile is public. If your kids join and post videos, anyone can view them and try to contact your kids.
4. Kik Messenger
Kik Messenger is an instant messaging app created by a Canadian company. Users can send and receive text messages, pictures, and videos instantly. This app lacks age verification, so anyone with a working smartphone can download it.
Strangers can message your kids on Kik and send inappropriate content. The platform is commonly abused by cyber stalkers and malicious actors to trick kids into giving up sensitive information and sexual content to blackmail them.
5. Tinder
Tinder is a very popular dating app. Users can get matched with potential dates and hold conversations. Of course, this app is marketed to adults, but many kids and young teens attempt to use it to connect with people.
Strangers can abuse Tinder to create fake profiles and prey on unsuspecting people. The app even uses GPS locations to matchmake users, making it ripe for privacy abuses.
6. Vault apps
This is no specific app but instead a whole category of apps. Vault apps are designed to hide content on smartphones that the owners don't want other people to see. For example, the icon and name can represent a calculator, but it's actually a vault for holding other apps.
Vault apps look harmless but can cause a lot of trouble. Your kids can use them to hide their activity on some potentially dangerous apps mentioned on this list.
7. Omegle
Omegle is an anonymous online chat app. It pairs random users in chat sessions, identifying them only by "You" and "Stranger." This platform supports video chats, and it's a no-brainer to realize that video calling unknown people is not a good thing for kids. Any stranger could lurk around and look for unsuspecting kids to take advantage of.
8. Blendr
Blendr is an app that uses GPS location to connect people within the same vicinity. The app is commonly used for flirting and posting pictures and videos for others to rate. Of course, this makes it a magnet for cyberbullying that can affect your kid's self-esteem. It can also be abused to collect sensitive information from unsuspecting kids.
9. Whisper
Whisper is an anonymous social media app. Users can share photos and videos and message each other anonymously. The platform's marketing centers around meeting strangers and building romantic relationships, which doesn't bode well for kids.
It might be hip for kids and their peer group to use this app anonymously, but it comes with many risks. You don't want your kids interacting with strangers whose motives you're unaware of. There are also concerns about this app's handling of user data: it might not even be private at all.
10. Telegram
Telegram is an instant messaging service with over 700 million global users. It's free to use and supports instant communication. People can use it to keep in touch with their peers and social circles, but it has associated risks. The usernames are public and searchable by anyone, so your kids could encounter strange people with bad intent. Telegram is also known for hosting channels with inappropriate content, so it's best to avoid it for kids.
---
How to safeguard your kids from these apps
1. Monitor their online activity. You can install a parental control app on your kids' devices such that any app download needs your authorization. This way, you can ensure your kids aren't downloading these risky apps.
2. Turn off location access for all apps in your kids' device settings. This prevents potential privacy abuses from apps that stream GPS location data.
3. Communicate with your kids. Above all prevention techniques, communication is key. Ask your kids about their online activities and listen to what they say. Build trust so they can be comfortable telling you about their activities and any suspicions they have.
4. Educate your kids about the risks and dangers of these apps. It's one thing to tell them what to do and another to explain to them why they should do it. The latter is preferable.
5. Set usage and screen time limits for whatever apps your kids use. This prevents the potential addiction and distraction that risky apps can foster.