This year's Black Friday 2021 deals have officially finished. Black Friday 2022 (opens in new tab) doesn't start until November 25, but there are still plenty of discounts to be found now. We've got today's lowest prices here, and we're expecting more offers in the Boxing Day sales (opens in new tab) (or after Christmas sales (opens in new tab) if you're in the US).
We saw many excellent PS5 Black Friday deals during November, but now the big day has ended, the biggest sales and discounts have naturally dried up.
If you managed to bag one of Sony's new consoles, there were lots of top games at up to 50% off, accessories at substantially reduced prices, and unbeatable discounts on PS5-compatible SSDs. We even saw a couple of PS5 restocks.
The best price for PS Plus subscription was available again last year. In the US, you could head to Amazon where a 1-year membership was down to $39.99 - that's a third off. In the UK, ShopTo had the best price of £29.85.
In terms of game deals, there were some especially strong ones. If you pop over to Best Buy you could find up to $30 off many new release games.
Amazon UK was also rocking some of the better PS5 games deals as well, with Guardians of the Galaxy for £32.99, Life is Strange True Colours for under £30, and Assassin's Creed Valhalla for £22.99.
PS5 Stock updates: quick links
Where to buy PS5 in the US:
We currently have no news on PS5 restocks over Black Friday in the US. Walmart was the first to sell some consoles on November 22 but these sold out in a matter of minutes. There's the possibility of another drop throughout the Black Friday period. We'll update you as soon as we hear anything.
Where to buy PS5 in the UK:
No UK retailers have announced if or when they will have a PS5 restock during Black Friday. However, we've already seen two restocks from the new PlayStation Direct store, so there's a good chance more retailers will follow in the coming days. As soon as we hear of any news we'll be back to update this section.
The top deals from Black Friday / Cyber Monday last year (US)
PS5 Black Friday deals (US): quick links
Today's best Black Friday PS5 deals (US)
PS5 Black Friday deals (US): games
PS5 Black Friday deals (US): Accessories
PS5 Black Friday deals (US): SSDs
Ps5 Black Friday deals (UK)
Today's best PS5 Black Friday deals (UK)
PS5 Black Friday deals (UK): games
PS5 Black Friday deals (UK): Accessories
PS5 Black Friday deals (UK): SSDs
PS5 Black Friday deals: FAQ
When will the best PS5 Black Friday deals be available?
Black Friday falls on November 26 in 2021. However, we've seen that discounts on games and accessories are usually made available in the weeks leading up to the main event as well. While any consoles that might be hitting shelves will likely be held back for the big weekend itself, these smaller purchases are far better positioned to offer early discounts. We'd keep the calendar marked from November 19 onwards, then, if you're eyeing a PS5 deal this Black Friday.
Top tips for finding PS5 deals over Black Friday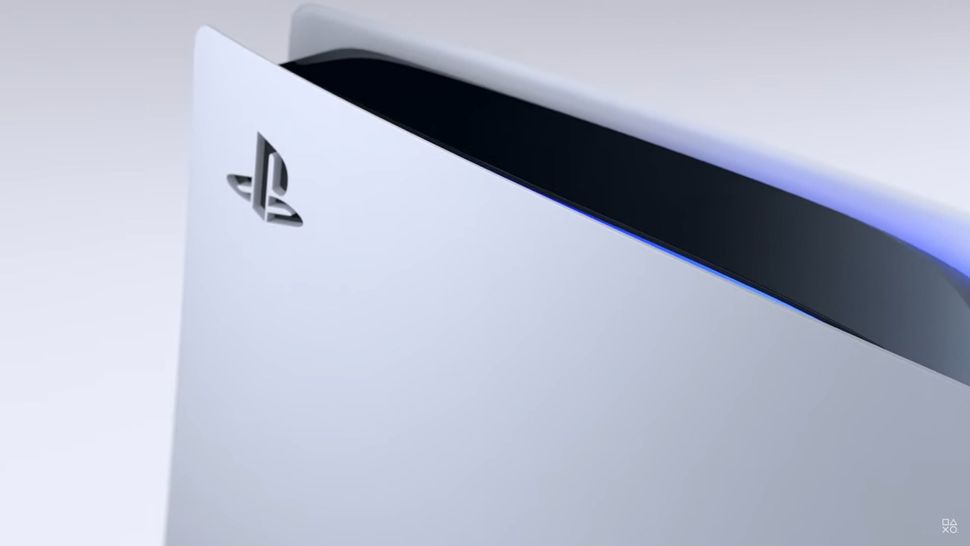 The vast majority of last year's Black Friday deals came in the form of cheap PS5 games. That wasn't just current-gen releases, such as Assassin's Creed Valhalla and Marvel's Spider-Man, but also a number of PS4 games that had been given free PS5 upgrades. Expect to see these return this year, as well as reductions on more first-party PS5 games that have launched over the last 12 months.
In terms of accessories, we did see some cash shaved off the price of the DualSense PS5 controller and headsets. Look out for cuts on the new color variations of these peripherals as the latest Midnight Black iterations launched earlier this year.
Will the PS5 even be in stock for Black Friday?
We have no concrete information about when Sony's own supply issues will be resolved, but it seems unlikely it'll be improved by Black Friday 2021. Until we know Sony's own timeline for production and distribution, then, it's difficult to judge the extent of the PS5 restock come November. There will be something, but consoles won't be readily available everywhere.
Most suggestions seem to say that the global chip shortage could be around until 2023 at the earliest. That means another year ahead of us refreshing store pages and rushing to sites for every restock announcement. It's a problem Microsoft is also facing with the Xbox Series X – and that console is still hard to buy. We haven't seen the situation improve any better from Sony's perspective, so any console availability during the PS5 Black Friday deals period will still be extremely limited.
With the stock that is available, expect to see more PS5 bundles take to the shelves this year. Likely contenders for included games include Call of Duty Vanguard, FIFA 22, or Sony exclusives such as Deathloop and Ratchet & Clank: Rift Apart. You won't save any money buying this way, but we all want a new game with our console, right?
The only other decision you'll have to make is whether you go for the standard PS5 or the Digital Edition. We break down the key differences in our PS5 vs PS5 Digital Edition guide, but the key point in the Digital Edition does not include a disc drive so you're limited to game downloads only. It's important to note that Sony produces less of these consoles so they are much harder to find!
Where to check for PS5 stock on Black Friday
For those in the US, we saw GameStop, Walmart and Best Buy all use their Black Friday ads to confirm that additional PS5 stock would be sold during Thanksgiving week last year. With the way deals announcements are being staggered out in a similar fashion this year, we're fully expecting something similar in 2021.
Immediately, then, those are the three you should definitely be following if you're hoping to get a console as part of this year's PS5 Black Friday deals. Naturally, we're positive that demand will be even higher during this busy sales period. You'll really need to be on the ball to get through the checkout and secure your purchase. You can also follow our PS5 restock Twitter tracker Matt Swider for the latest news on PS5 consoles in the US.
On the other side of the pond, we're really not sure how UK retailers are going to handle PS5 restocks over Black Friday. There was absolutely nothing available to buy after the initial pre-order wave last year so we're entering uncharted territory.
Our best guess is that we could see some bundles at Game, Argos, Amazon, Smyths, Currys or Very over the Black Friday period. This is purely based on the frequency of drops this year, rather than any announcements from the retailers. If we hear anything, we'll update you right here.
When the time comes, these are the links you'll need to check for PS5 stock on Black Friday.
Which PS5 SSDs should I look out for on Black Friday?
We think the biggest task this year will be the hunt for any cheap PS5 SSD deals. The firmware update that enables expandable storage in the console is now available to all, so those who are also struggling for room to install more games will want to grab one of these over Black Friday.
Definitely keep an eye out for the XPG Gammix S70 Blade, which is currently the best PS5 SSD with heatsink to buy. There are a number of other options to consider – including the Samsung 980 Pro, Western Digital Black SN850 and Crucial P5 Plus – and you can be sure we'll be scouring the net for any deals on these over Black Friday.