With webmail services like Gmail and Outlook offering easy email access and mobile apps for all your devices, does the humble free email client still warrant a place on you desktop?
If you use more than one email account - as most of us do - we say yes. This is particularly true if those accounts are with different providers, which would otherwise require you to have several browser tabs open at once. As well as aggregating all your messages in one convenient place, a good email client can add features like encryption and integration with calendars, RSS feeds and VoIP apps.
Desktop clients can also store your mail locally, giving you access to archived messages when you're offline and providing a valuable backup.


The best email client, with support for a huge range of email providers, integrated chat, smart translation, and simple migration
Easy migration tools
Integrated chat
Smart, accessible design
Only supports two email accounts
eM Client has been around for nearly 10 years now, and throughout that long development it's evolved into the best free email client for Windows.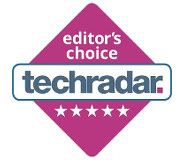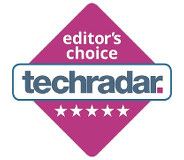 eM Client makes it easy to migrate your messages from Gmail, Exchange, iCloud and Outlook.com, with fast searching and integrated calendaring and contacts. There's an integrated chat app too, with support for common platforms including Jabber and Google Chat.
Unlike most free email clients, eM Client is also packed with advanced options like automatic translation, delayed send and encryption. It's a remarkable set of tools, and for two email accounts, it's ideal.


A great-looking client packed that connects all your social apps
Integrates with social apps
Very easy setup
Only supports one email account
Mailbird Lite isn't just an email app – it's a whole communication platform to which you can add apps for scheduling, chatting, file syncing and teamworking.
Free users miss out on features such as speed reading, email snoozing and quick previews of attachments, but Mailbird Lite is still an excellent choice. The Lite version only lets you connect one email account but, it's optimized for speed, and looks great to boot.
Setup is simple; enter your email details and Mailbird Lite will find the necessary POP or IMAP settings automatically, then get to work importing your messages. It offers to connect with your Facebook account, so it can liven up your inbox with your contacts' profile photos, and can also link with Whatsapp, Google Calendar, free task manager Moo.do, and teamworking app Asana.


A simple interface belies a powerful client for confident users
Advanced message filters
Expandable via plugins
Plain text only
Claws Mail isn't hard to use, but is best suited to more experienced users who need custom mail filtering and support for an unlimited number of email accounts.
Unlike the other free email clients here, Claws requires users to set up their POP3/IMAP settings manually. If you use Gmail, you may also need to adjust your Google account settings and grant access for potentially less safe applications - something you might well prefer to avoid.
Unusually for a modern email client there's no option to send HTML messages – Claws is plaintext-only - but by omitting potentially unnecessary features, Claws can run at lightning speeds. Its search function is particularly good, and it's expandable via plugins too.
It isn't the prettiest email app, but Claws is a great free choice if you value substance over style. It's also updated regularly, so bugs are stamped out quickly.


An open source client from the team behind the Opera browser
Supports unlimited accounts
Customizable tagging system
Setup takes a while
The developers of Opera have always considered email to be a key feature of any good browser, and have poured a great deal of effort into developing free email client Opera Mail – now detached from the browser and available as a standalone program.
Opera Mail's features include message templates - particularly handy for business use – message filtering and sorting, message sorting by type and a wide range of customization options.
The client also imports RSS feeds, making it a good alternative to web apps like Feedly and the much-missed Google Reader.


Plenty of features and extensions – as you'd expect from Mozilla
Supports unlimited accounts
Expandable via plugins
Calendar tool is limited
Like Firefox, free email client Mozilla Thunderbird was created by the Mozilla Foundation (though development of the two has since been uncoupled). Like the web browser, its features can be extended and enhanced with a huge range of third-party add-ons.
Some of its excellent built-in features include the ability to link files that are too big to email and the ability to read RSS news feeds alongside your email.
Setup is straightforward; as with most modern email clients, all you need are your usernames and passwords, and Thunderbird takes care of the rest.