An inexpensive design that offers a few unique options. It's heavy, underpowered and has a speaker designed to annoy others, but it's cheap enough to take on an adventure and not be overly concerned about what happens to it.
Pros
+

Android 12

+

9,600 mAh battery

+

IP68 and IP69K

+

Endoscope option (no, really)
Cons
-

Intentionally loud

-

Heavy and Underpowered

-

Only 4G

-

Accessory port
Why you can trust TechRadar We spend hours testing every product or service we review, so you can be sure you're buying the best. Find out more about how we test.
Two-minute review
We've seen several Chinese phone makers going after a particular slice of the rugged smartphone market, and the Ulefone Armor 16 Pro is playing to that specific audience.
Maybe in Asia, people who party down at the beach each night are a substantial number, but that is what this design seems best able to please.
Where on other phones, the cameras or processing power is the primary focus, the back of this design is dominated by a speaker that the makers claim can generate 122db.
Just to be clear, according to UK government advice, noise above 70 dB over a prolonged period of time may start to damage your hearing. And a loud noise above 120 dB can cause immediate harm to your ears. That's potentially permanent damage, not just temporary deafness.
For those thinking that hearing is a lifestyle choice, this phone also sports a vast 9,600mAh battery so the disco can keep going, a large 5.93-inch display, IP68/IP69K dust/water resistance, and multiple 16MP cameras.
Getting all that phone and protecting it inside an abuse-resistant shell has elevated the weight of this phone to a whopping 405g, making it the ideal weapon of choice if your bassline overdrive doesn't dissuade bandits or zombies.
As with most rugged designs making it fully waterproof becomes increasingly difficult since the USB-C port needed for charging is under a rubber plug. Ulefone has provided pogo pins on the rear that can be used instead of the port, although these can't give power to other devices like that port.
Other than its mass and sonic damage potential, the main weaknesses of this design are a processor and GPU that aren't ideal for gaming and limited RAM and storage by current standards.
But at well below $200 and some unique accessories, like an endoscope camera, some customers might find this hardware remarkably useful and great value for money.
Ulefone Power Armor 16 Pro price and availability
How much does it cost? $160 / £139/ $AU 240
When is it out? It is available now
Where can you get it? You can get it in most regions direct from AliExpress or on Amazon.com
The Power Armor 16 Pro costs just $160, bought via AliExpress (plus shipping), making it one of the cheapest fully rugged designs around.
It can also be found on Amazon.com for those that want it quicker but expect to pay around $190 from that source for next-day delivery.
In addition to the phone, Ulefone has a selection of accessories that can be bundled. A docking station increases the cost by another $30, an Endoscope by $25, and a further protective shell with a belt clip adds another $20, as do Bluetooth-connected earbuds.
Sadly, Ulefone doesn't offer all the accessories with the phone in a super-pack.
The phone comes in straightforward black or black with orange highlights.
Ulefone Power Armor 16 Pro design
Solid construction
By-the-numbers buttons
Dedicated flashlight
Another inelegant rugged phone design that does little to mask the heavy nature of this device.
It feels solid and dependable in hand, but without restraint, it wouldn't remain inside a pocket long during any physical activity.
To aid with that, Ulefone makes a protective case that allows the phone to be clipped to a belt. A useful item if that doesn't cause other issues for you.
The button layout is the same that Ulefone and some other rugged phone makers like, where the power button doubles as a fingerprint button on the right, usually activated with the thumb, and the left side of the phone has a custom user definable button.
As we've said before, the placement of the fingerprint sensor is fine for right-handed people but less ideal for those who are left-handed.
A head-scratching omission is that in the custom button functions list, taking a picture isn't an option. It will launch the photo app, but annoyingly not take a picture.
Another oddity that we'll talk about later is a proprietary connector on the lower left side that has a cover screwed down over it. A screwdriver to remove this cover is included in the box, and this is where the optional endoscope is attached.
The back of the phone is dominated by the centrally mounted speaker flanked by three cameras and their flash. The speaker sticks out so much that it tilts the phone up at an angle when laid on its back, and it also forces the cameras to the very edge of the case and is easily obscurable with fingers.
These ergonomics make the notion of wireless charging an impossibility, though some pogo pins are on the lower back designed to work with the official docking station.
Another slightly strange feature is that the camera flash isn't the flashlight for general use. An entirely separate LED is mounted on the top edge.
Overall, the Ulefone Armor 16 Pro is a curious combination of things we've seen before and oddly alternative solutions to common problems.
Some of these ideas work, and others don't.
Design score: 3/5
Ulefone Power Armor 16 Pro hardware
Low spec platform
Decent battery size
Endoscope option
Specs
The UleFone Power Armor 16 Pro that was sent to us for review came with the following hardware:
CPU: MediaTek Helio G25
GPU: PowerVR GE8320
RAM: 4GB LPDDR4X
Storage: 64GB eMMC 5.1
Screen: 5.93-inch IPS LCD
Resolution: 720 x 1440
SIM: Dual Nano SIM (+microSDXC up to 128GB)
Weight: 405g
Dimensions: 173.4 x 83.35 x 18.3 mm
Rugged Spec: IP68, IP69K and MIL-STD-810H
Rear cameras: 16 MP (wide) Samsung S5K2P7, 2 MP (depth sensor)
Front camera: 8MP Samsung S5K4H8 (wide)
Networking: WiFi 5, Bluetooth 5.0
OS: Android 12
Battery: 9600 mAh
Chinese phone makers love MediaTek SoCs, possibly because they're cheap, and Ulefone is no exception.
The chip in the Armor 16 Pro is an Helio A Series design that first appeared in Q2 2018 as the Helio P22. In this configuration, it has been repackaged as the Helio G25 with the PowerVR GE8320 GPU.
This is an octa-core CPU with eight Cortex A53 cores, four at 2GHz and another four at 1.5 GHz. That this design has no A75 or even A55 cores hints that it wasn't built for pure speed, but with the slower 1.5Ghz A53 parts, it has some power efficiency potential.
Being the lowest rung in the Helio pecking order limits the amount of RAM that can be addressed to just 4GB and the available storage to 64GB. Some extra storage can be added by MicroSD card but at additional expense.
The performance of this design isn't meant to be special, though we'll cover the gory details in the performance section.
While the 5.93-inch IPS LCD screen is crisp and the colors well saturated, at 720 x 1440, this display is a slightly odd resolution and is not able to display 1080p video without scaling it down.
While this screen is fine for most android apps, it isn't ideal for taking photos or videos for this precise reason.
The highest video capture is a disappointing 1080p@30fps, and this phone doesn't support the Widevine L1 video decryption standard, resulting in streaming services like Netflix and Disney+ capping the best resolution available at just 480p.
At this price, we didn't expect it, but the best comms available is 4G, not 5G.
Included in our review package were the Power Armor 16 Series protective case and the optional Endoscope E1.
What we didn't like primarily about the endoscope was how it attached. To get access to the accessory connect requires a screw to be removed to release the cover. This screw can't be put back as the attaching part of the endoscope needs that threaded hole.
That leaves a tiny screw floating around that, if lost, could stop the phone from ever being fully waterproof again.
It also means that once the endoscope is attached, you probably won't want to keep taking it off and on. If the phone was bought for this purpose, perhaps by an engineer wanting to look inside car engines, then having it always attached isn't an issue. But for those wanting to use the phone as just that, it might be.
Ulefone Power Armor 16 Pro cameras
48MP sensor on the rear, 32MP on front
Wide-angle, macro and night vision
Five cameras in total
The Ulefone Power Armor 16 Pro has three cameras:
Rear cameras: 16 MP (wide) Samsung S5K2P7, 2 MP (depth sensor)
Front camera: 8MP Samsung S5K4H8 (wide)
Normally when we test phones, we use applications to tell us about the cameras and their specifications, but this phone yielded almost no information about the camera capabilities.
That's because Ulefone didn't fill in these specifications when it created the Android 12 installation, disappointingly.
According to the Ulefone website, the main camera uses a Samsung S5K2P7 sensor combined with a 6-piece optical assembly that creates an f/1.8 aperture lens.
The maximum still image resolution is 3456 x 4608 pixels, and a selection of modes is available through the camera app that includes; Night Mode, Pro Mode, Macro Mode, UHD, Portrait, Gif, Panorama mode, Time Lapse and Intelligent Scanning HDR.
As phone cameras go in 2023, this isn't spectacular, but good enough for holiday snaps and personal portraits. There are also underwater shooting modes for those willing to risk submersion, knowing the limitations on depth and time below water.
Where it isn't great is in respect of video, where the capture is capped at 1080p and 30fps. We understand that with only 64GB of storage (128GB with a MicroSD card), there isn't significant space for huge video files. But recording at 480p resolution, the maximum framerate is still only 30fps.
The front-facing 8MP camera also uses a Samsung sensor, the S5K4H8, which has correspondingly less impressive optics, and the same limitations on video quality.
Unless you are addicted to face-time communications, the front camera's main function is to enable face unlock.
Overall, the camera is adequate but not up to the standards of phones over $200.
As a side note, images taken with the Endoscope are only 720 x 1280 resolution.
Camera samples
Image 1 of 13
Ulefone Power Armor 16 Pro performance
Not ideal for games
Power efficient CPU
Below average GPU
Benchmarks
This is how the Ulefone Armor 16 Pro performed in our suite of benchmark tests:
Geekbench: 161 (single-core); 789 (multi-core); N/A (OpenCL)
PCMark (Work 3.0): 5146
Passmark: 3920
Passmark CPU: 2028
3DMark Slingshot: 693 (OGL)
3DMark Slingshot Extreme: 410 (OGL); 610 (Vulkan)
3DMark Wild Life: N/A
HWBot Prime: 4332
The benchmarks aren't wonderful when compared with other rugged phones we've tested, although this is the first Helio G25 platform this reviewer has tested.
What's interesting is that in many tasks, the eight A53 cores do a fine job and only deliver a score that is within 20% of the better results.
A good example is the HWBot Prime result of 4332, not too far from the 4894 that the Blackview BV7100 managed with its superior Helio G85 platform.
And, in general use, the owner won't notice the difference between navigating the interface or running most apps.
However, where it truly suffers is when it's required to do any high-speed graphics, as the PowerVR GE8320 GPU is outclassed by every other GPU we've recently tested.
It also doesn't have the feature set to complete some of the OpenCL and Vulkan tests, and its performance in the OpenGL benchmarks is very poor.
In short, the power in this phone is more than enough to satisfy those who want a general-purpose Android platform, but it isn't ideal for gaming, VR, or jobs that require more intense computing.
Ulefone Power Armor 16 Pro battery
Decent capacity
Pogo pins and USB power
18W Fast charging
The battery capacity on this design is excellent, with the built-in lithium-ion polymer cell offering 9600mAh, which converts into up to 528 hours (22 days) of standby and up to 52 hours of talk time.
As mentioned earlier, it can be charged either by USB-C or the pogo pins through the charging dock. But, USB-C charging allows for 18W fast charging, whereas the pogo pins reduce that to just 10W.
The battery is big, making this design good for hiking holidays and extended periods away from charging power.
The Ulefone Armor 16 Pro is one of those curious devices that doesn't offer a consistent narrative, like those responsible for it kept changing their minds.
While phone makers want to do different things, if Ulefone had made the 16 Pro at this price and with a slightly better camera and left off the endoscope and a hearing-threatening speaker, this design might have made more sense.
What we get is a pick-n-mix design where the user can choose to ignore some features that they don't care for and focus on those that they do.
The low cost is a marvellous rebuttal to those who complain about what it doesn't have, as all these things are available for more cash, but generally not at this price.
Ulefone Power Armor 16 Pro score card
Swipe to scroll horizontally
| Attributes | Notes | Rating |
| --- | --- | --- |
| Value | Cheap for what you get, and with care, it should last. | 5/5 |
| Design | Chunky and heavy, aspects like the accessory connector could have been better. | 3/5 |
| Hardware | No 5G technology, but an Endoscope option and a handy flashlight that isn't a camera flash. | 4/5 |
| Performance | The Meditek Helio G25 fails to impress | 2/5 |
| Camera | Reasonable stills, but only 1080p video | 2/5 |
| Battery | Decent battery size gives lots of use time, and it has fast charging over USB. | 5/5 |
| Overall | Not the best rugged phone design but the price makes it tempting for those travelling or working outside. | 3/5 |
Ulefone Power Armor 16 Pro GT?
Buy it if...
You often drop phones
A resilient phone that can handle the environment well, but please don't drop it into water deeper than 1.5m, as it won't float.
You like to annoy people
If you are in that special group of people who want everyone to hear your musical choices, then this is the phone for you. Just don't expect people to like it, or your hearing to keep working perfectly.
You've always wanted an endoscope
Not something most people want from a phone, but if you need to see inside an engine or under the floor, this might be worth considering.
Don't buy it if...
5G is important
This design doesn't support 5G of any variety, although it does support LTE for those with that service available.
You play 3D video games
The processor and GPU aren't ideal for 3D gaming, resulting in limited framerates and limited support for some APIs.
You intend to watch streamed content
The lack of Widevine L1 reduces most streamed content to 480p, so even if it has a good quality and high-resolution screen, using it for Netflix or Disney+ won't yield high-resolution results.
Also consider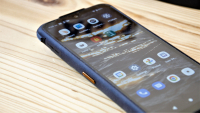 AGM H5 Pro
Another $150 gets you a much faster processor and GPU, more RAM and memory, a bigger screen, a better camera and a big speaker on the back. The speaker is only 109dB rated, saving your ears.
Read our AGM H5 Pro review for more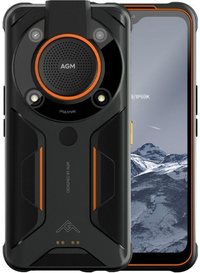 AGM Glory SE
A much more expensive phone that also sports a big speaker. Even heavier but better in all respects, this design costs three times as much but offers a Snapdragon 480 CPU and 5G connectivity.
Read our full AGM Glory 5G review.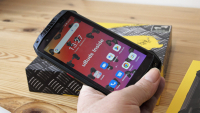 Ulefone Armor 15
An attractive design that includes a secret bay to hold and charge included Bluetooth headphones. Like the 16 Pro, it doesn't offer 4K video, has a similar battery size and costs a little more.
Read our Ulefone Armor 15 review for more information.
Mark is an expert on 3D printers, drones and phones. He also covers storage, including SSDs, NAS drives and portable hard drives. He started writing in 1986 and has contributed to MicroMart, PC Format, 3D World, among others.