The Rode X XDM-100 is the latest leading dynamic microphone from the Australian audio brand, redefining what was previously thought possible from USB microphones. With its included preamp and processing, combined with its ease of use, this is the benchmark by which to judge all future premium options.
The Rode X XDM-100 is one of the best USB microphones around and even gives similarly priced XLR options a run for their money with just how versatile and accurate the sound quality is here. If you're in the market for an encompassing broadcast solution, the first in Rode's gaming and streaming series is hard to beat.
Price and availability
The Rode X XDM-100 is available in regions such as the US, the UK, and Australia for $249 / £249 / $AU359. It was launched in October 2022 and is the flagship of the Australian microphone brand's new Rode X gaming and streaming brand. You can also buy directly from Rode in all three countries.
Design and Features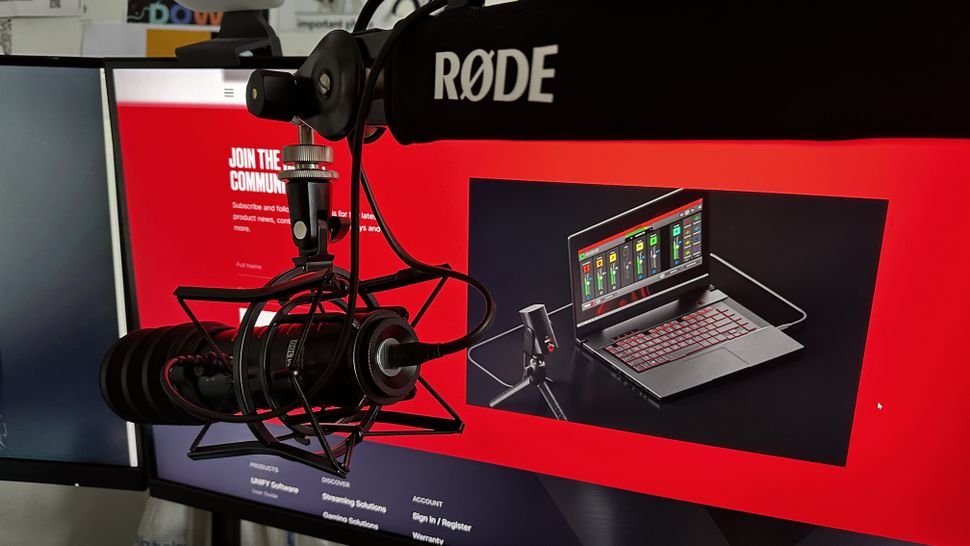 The Rode X XDM-100 is similar in design to the company's premium XLR models, such as the Procaster and the NT1-A. It's a cylindrical dynamic microphone that comes in all-black with red accents and features a dedicated pop filter and shock mount for stabilization. You can screw the microphone into any number of stands and boom arms, such as the excellent PSA1+, which I used in my testing. You'll need to invest in one of these separately, though.
As expected for a USB microphone, you've got a headphone monitoring jack through 3.5mm and a gain / volume wheel that lets you control how loud or quiet the Rode X XDM-100 is during recording and monitoring. There's a decent amount of weight to this microphone, weighing in at 700g / 1.5lbs, and that certainly adds to the premium feel and construction. The pop filter shield that slides over the steel is also a great touch and subtly dampens sound without occupying any additional space.
The Rode X XDM-100 connects via USB-C to USB-C, which means you're getting a much faster and more powerful connection of 100w / 20v, as opposed to the 2.5w and 5v of USB-A, which is normally seen on a USB microphone. That extra power is needed for the internal digital signal processor with Aphex voice processing and Revolution preamp, something that's usually reserved for the company's XLR offering range. It's plug-and-play without losing the sophistication of upper-pedigree options similar to the all-star Shure MV7.
As with the other Rode X gaming and streaming line-up products, such as the compact but punchy Rode X XCM50, the Rode X XDM-100 is built with the brand's Unify software in mind. This program essentially acts as a series of virtual devices for different channels, such as the gameplay you're streaming, the chat, and the microphone itself, which gives you greater control over your audio balancing on the fly. It's basic in its services, but it gets the job done well, and I found the interaction between this microphone and what I could do easy to understand.
Performance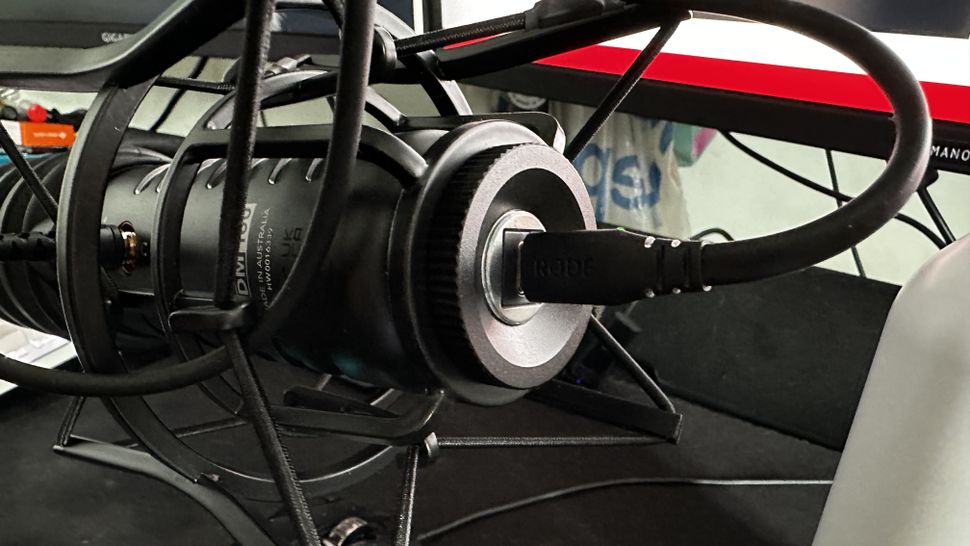 The Rode X XDM-100 is the best USB microphone I've ever used. As someone incredibly familiar with the brand's existing line-up, having used the PodMic and the Procaster for over a year, I'm blown away with the step-up in sound, even going from XLR to USB. It's a clear sign that USB-C as a platform for audio, owing to that significantly more powerful output, really is a viable alternative to a proper audio interface and chunky XLR cables running through your setup.
With that said, as a musician who owns a lot of high-end audio interfaces and recording gear, such as the Rodecaster Pro II, the ease of use with the Rode X XDM-100 continues to win me over. The convenience of being able to boot my gaming laptop up and know that my microphone will just work straight out of the box and sound this good is a novelty that I don't think will wear off anytime soon.
The included pop filter sleeve does an excellent job of filtering out unwanted popping and clicking noises. I also found that the Revolution preamp combined with the Aphex processing combined for a balanced, warm, and natural account of my speaking voice and various singing voices. I'm impressed by the reproduction's accuracy as someone with a less conventional voice. I also found that the level wheel was just sensitive enough to where I could filter out all background noise, be it from the button presses of my Victrix Pro BFG controller to the fans of the gaming PC in the background for noise reduction, I've not seen at this level.
The zero-latency microphone monitoring is ideal if you've got a pair of high-quality studio headphones. In my case, I own the Rode NTH-100M, which sound excellent and pair with the Rode XDM-100 well. With a quick click of the level button, I can hear how loud I am talking while playing Red Dead Redemption 2 and Hotline Miami. Ultimately there's very little I can fault this microphone on. It excels across the board by making high-end audio more accessible and easy to use with the build quality that ensures longevity. If you're after a step up from the vintage USB options available, this is a sure-fire hit if you've got the cash.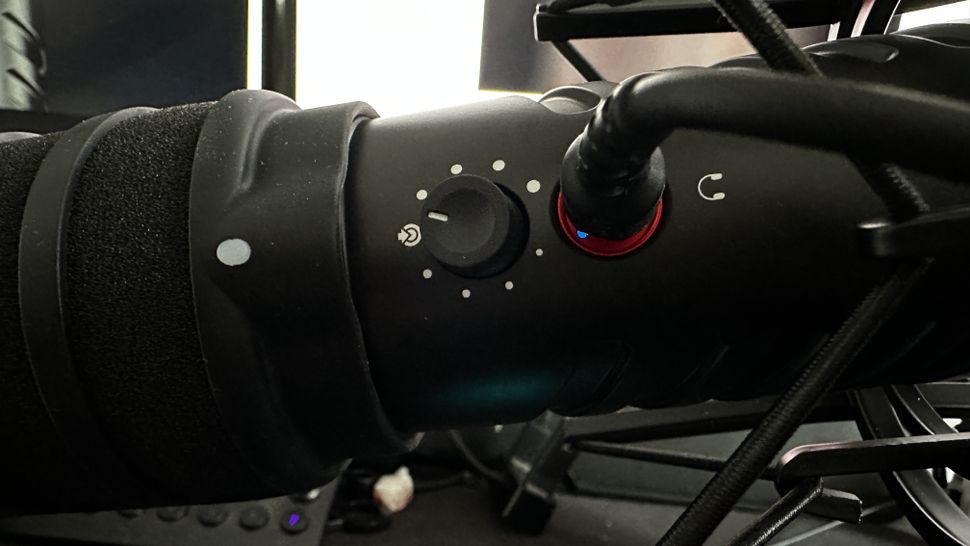 Should I buy the Rode X XDM-100 microphone?
Buy it if...
You want a microphone that will last

The Rode X XDM-100 is built with all-metal construction and features a good amount of weight with its dedicated shock mount and pop filter.
You want a plug and play microphone
Despite appearances, there's nothing complicated about using the Rode X XDM-100. All you need to do is plug it into a USB-C port, and it's ready to go.
Don't buy it if...
You don't have any USB-C ports

The Rode X XDM-100 connects only through USB-C, so if you've only got USB-A ports, you won't be able to power it up and use it properly.