It's a big name with a long history, but today's Adaware range is underpowered in almost every area, and we're struggling to see any reason why you should choose it ahead of the competition.
Pros
+

Reliable URL filtering

+

Lightweight

+

Free version

+

Lots of PC cleanup features
Cons
-

Rarely tested by the independent labs

-

Some threat detection issues in our tests

-

Most features are very basic
Why you can trust TechRadar We spend hours testing every product or service we review, so you can be sure you're buying the best. Find out more about how we test.
Please note
This is our all-in-one roundup reviewing every Adaware consumer security solution for 2021. On this page, after our brief intro, you'll find
(a) a full evaluation of the firm's entry-level Adaware Antivirus Pro, and
(b) our review of the top-end security package, Adaware Antivirus Total, along with
(c) our thoughts on Adaware Free, the firm's basic antivirus offering which costs nothing
You can jump to the reviews of those individual products by clicking on the links in the bar at the top of this page.
Adaware is an experienced security company with a range of antivirus products, including a free option, a regular antivirus, a security suite, and a new Protect tool with an extra layer of protection.
Adaware Free is a basics-only Windows package which provides real-time antivirus, behavior monitoring and automatic scanning of downloads. That's good, but it leaves out some key elements: web filtering to block malicious websites, real-time email protection and tech support.
Adaware Antivirus Pro gives you all the free features, adds web and email protection, includes support, and gives you more extras than you'll get in some suites: network and banking protection, spam filtering, file encryption, a file shredder and parental controls.
Adaware Antivirus Total is Antivirus Pro plus Adaware's PC maintenance package, PC Cleaner Pro. This bundles a huge collection of privacy and cleanup tools, including deletion of trackers and activity logs, removal of junk and duplicate files, and the ability to fix Windows issues, improve boot times, free up RAM, and more.
There's also Adaware Protect which combines antivirus, web filtering and PC maintenance tools with some new features, including private web search and the ability to block malware accessing your camera and microphone. It's interesting, but as it's in beta, we're not going to look at it here.
Plans and pricing
While most antivirus companies are happy to show you all their prices and options, Adaware hides them away.
'Save 55%', boasts the website: how, on what? It doesn't say. You're expected to click the Buy button and register the product before the company even shows you its prices.
We clicked Buy Adaware Antivirus Pro anyway, handed over our details, and discovered the package is $30 for a one-device, one-year license.
The same page also tempted us to upgrade by offering Adaware Antivirus Total for $40.
When we clicked Buy Adaware Antivirus Total, though, the site quoted a one-device, one-year license at $80. And that looks like the reason for the lack of price transparency: Adaware wants to be able to offer tempting upgrade deals to people who choose the cheaper package, without making those savings visible to people who've already decided to buy Adaware Antivirus Total. Sneaky? We'll leave you to decide.
Whatever you choose, there are no options for a longer license, but you can protect up to five PCs for only an extra $10.
Payments are via card or PayPal and there's a 30-day money-back guarantee.
Adaware Antivirus Pro looks cheaper than most of the competition. A one-year, one-device Bitdefender Antivirus Plus license is $15 in year one, but $40 on renewal, and covering five PCs costs $70.
One Adware disadvantage is that it's Windows-only. Bitdefender Total Security is more expensive at $35 to cover five devices for a year, $90 on renewal, but with Mac, iOS and Android support, it should protect all your devices.
Adaware antivirus pro
Adaware's installers aren't as smart at detecting other antivirus software as most of the competition. Ours claimed to detect 'incompatible software' when there was nothing else installed, but didn't tell us what it had found, or where, and didn't give us an option to override it. That could be a real annoyance, but fortunately a system cleanup solved the problem, and we weren't held up for long.
Antivirus Pro kept its system impact to a minimum with just one service and one background process, as basic as we've seen (Bitdefender Antivirus Pro required 13 processes.)
Checking the installed files, we found Adaware using the capable Bitdefender engine as well as its own.
We assessed any performance impact by running PCMark Professional before and after Adaware's installation. Our score dropped by 1.4%, nothing you're likely to notice, and not far away from competitors like Kaspersky (0.6%), Bitdefender (1%), and Avira (1.7%.)
Malware will often try to disable security packages before it fully takes over your PC, so a good antivirus should protect itself from attack. We test this by trying to close processes, delete or replace files, stop services, change Registry settings and using various other low-level tricks. We were able to close the user interface process and change a single setting, but this had no effect on our security, and Adaware's antivirus remained active throughout.
Interface
Many antivirus apps have a very streamlined interface, these days, but not Adaware Antivirus Pro: its dashboard is stuffed with options and status information, and a left-hand sidebar has no less than ten buttons covering its various features.
If you're just looking to run a simple antivirus scan, though, it works much like many other apps. You're able to launch a full system scan direct from the main dashboard, and clicking Scan in the sidebar gives you options to run Quick or Custom scans.
Custom scans enable specifying particular paths to scan, and other elements you'd like checking (boot sectors, running processes, the Registry, more.) That's useful, but unlike Bitdefender Antivirus Plus, you're not able to save multiple custom scan types for easy access later.
You can also scan selected files and folders from Explorer's right-click menu, at least in theory; in practice, Adaware doesn't always handle this well. The app can't handle simultaneous scans, so you can't run a scan from Explorer if Adaware is checking your system already (you're able to schedule automated scans, so this could happen without your knowledge.) Worse, when we tried to do this, Adaware didn't display any kind of warning; it just ignored our request, giving us no idea why it hadn't worked.
Antivirus
Adaware scan times are relatively speedy, with quick scans taking around four minutes, and our 50GB of test data taking 21:47 on Adaware's first run, 1:13 on the second. That compares well with the likes of Bitdefender (39 minutes for run one, 27 seconds in run two) and Kaspersky (29 minutes, falling to 2:50 next time.)
Figuring out Adaware's accuracy is more of a challenge, as the company isn't included in tests at AV-Comparatives, AV-Test or SE-Labs.
Antivirus Pro is certified at VirusBulletin, though, where the October 2020 VB100 results found it blocked 99.9% of threats from the two sample sets. That's not bad, but the best packages usually do better: even Avast Free blocked 100% of threats in the same test.
We ran some tests of our own, looking both at behavior monitoring and file detection. The results were mixed.
For example, we ran an executable Adaware won't have seen before, which then used a standard Windows tool to launch PowerShell, passing it a command to download and run a malicious file. We hope to see an antivirus recognize the danger at the behavior monitoring level, then kill the executable before the file can be downloaded. Bitdefender and Kaspersky did exactly that, protecting us even if this was a brand-new unrecognized threat.
Unfortunately, Adaware allowed PowerShell to run, and only raised the alarm when the file scanning layer detected the threat. We were still safe, this time, but only because Adaware recognized the file. If it was a zero-day threat, our system might have been infected.
As a follow-up, we pitted Adaware Antivirus Pro against our own custom ransomware simulator. As we had developed this, it wouldn't be included in Adaware's signature database, so the only way to spot it would be through behavior monitoring. Was the package up to the challenge?
Well, uh, no. We launched the simulator and watched as it spidered through a folder tree, encrypting thousands of test documents, without Adaware Antivirus Pro apparently noticing at all.
That's bad news, and other packages have done much better. Bitdefender Antivirus Plus didn't just detect and stop our simulator, for instance – it successfully recovered the handful of files it had managed to encrypt.
Still, our simulator wasn't real malware, and so Adaware's inability to stop it doesn't mean it won't protect against real world threats (VirusBulletin's results already tell us it blocks almost all malware.) But it would help us – and you – to have more trust in the program's abilities if we could see it regularly assessed by the main testing labs.
Bonus features
Adaware claims Antivirus Pro includes a spam filter, and its installed files include at least some of Bitdefender's spam filtering module. There's no sign of this in the interface, though, and the settings only mention scanning emails for 'malicious content.'
A Network Protection module blocks port scans, and hides the presence of individual network adapters from others on the network. You can set up simple rules to define what individual applications are able to do online, or choose to block internet access by default, ensuring that nothing can connect to the outside world unless you've authorized it first.
While that sounds great, there's no apparent intelligence behind it. Bitdefender's smart firewall monitors internet access and creates application rules itself, for instance; Adaware requires you to create rules yourself. It might have some value for experts, but it's likely to be too much hassle for everybody else.
Adaware's Parental Controls system turns out to be a simple web content filter. You're able to create multiple profiles for children of different ages, but these can't be applied to individual Windows user accounts, so only one of them can be active at any one time. Essentially, you'll be better off with Windows 10's built-in tools. (If you've not checked them out recently, type Family Options in the Windows 10 search box and take a look - they're surprisingly capable.)
Adaware Antivirus Pro does at least include reasonable browsing protection (perhaps because it's the Bitdefender engine), we found, with Adaware detecting most of our test malicious links.
Even here there are issues, though. Visit a blacklisted site and you'll get a 'blocked' message, but there's no option to visit it anyway, maybe add it to a whitelist. Instead, the page suggests you turn off web protection entirely, revisit the site, and presumably turn it on again afterwards - not exactly practical.
Put this all together and Adaware Antivirus Pro's extras have little value, and can't begin to compare with the best of the competition.
Final verdict
Adaware Antivirus Pro is an underpowered app with below-par malware blocking and a handful of weak extras. Even some free antivirus offer better protection.
Adaware Antivirus Total
Adaware Antivirus Total is sold as a single product, but it's really two: Adaware Antivirus Pro and Adaware PC Cleaner Pro.
The Cleanup module detects Registry issues, junk files, internet histories (Chrome, Firefox, Edge, even Internet Explorer), chat history and other leftovers, and enables viewing and controlling startup apps which might be extending your boot time.
The junk file finder worked as expected, locating various leftovers, displaying total files sizes, and allowing us to review every file to look for anything we'd like to keep.
It wasn't particularly effective on our test system, though, and we were able to recover more disk space with the free CCleaner (15.2GB vs 13.78GB.)
The Startup module displayed apps, scheduled tasks and services launched when Windows starts, and allowed us to enable or disable them. It works, but there's very little you can't get from Windows own Task Manager and settings pages.
There is a lot of other functionality here, including tools to find duplicate files, securely shred confidential documents, recover deleted files, analyze drive use, and cleanly uninstall applications (detect and delete files the regular uninstaller leaves behind.)
Most of these tools can't beat the best-of-breed freeware, though, and occasional issues left us wondering how trustworthy it is. Why did the file recovery tool display an Out Of Memory error when it began a scan, for instance?
That's not some trivial point. Some of these tools involve changing system-critical files and settings, and just one mistake could cause serious damage. Don't even think of using PC Cleaner Pro without having an up-to-date backup.
Final verdict
Adaware Antivirus Total includes plenty of PC cleanup tools, but you can find similar features elsewhere for free. Check out our best free PC Optimizer list for more.
Adaware Antivirus Free
Adaware Antivirus Free is a cut-down version of Antivirus Pro which handles some of the security basics, but absolutely nothing more.
The app uses the same interface as Antivirus Pro, but unavailable features are greyed out, and marked with an 'Upgrade' button.
That means no web protection, for instance. No automatic scanning of email attachments or downloads. You don't get Adaware's basic parental controls or its network protection module, and there's no official tech support (although you can still browse the website or ask questions in the forum.)
Antivirus Free will still detect most threats as they're saved or opened, and you can run relatively speedy on-demand scans whenever you like.
Even Antivirus Pro left us with some concerns over its protection, though, so there's no way we can recommend Antivirus Free as your sole antivirus app.
Still, if you're a fan of the product, you can safely run it alongside most other antivirus. Just run the installer, it should detect your current antivirus and set itself up in Compatibility Mode. That doesn't install Adaware's real-time protection, greatly reducing the chance of any conflicts, but you will still be able to run on-demand and scheduled scans as required.
Final verdict
Adaware Antivirus Free doesn't have the power to justify installing it as your only antivirus app, but it could be handy as a second-opinion scanner.
Want to compare Adaware to its rivals? Check out our best antivirus guide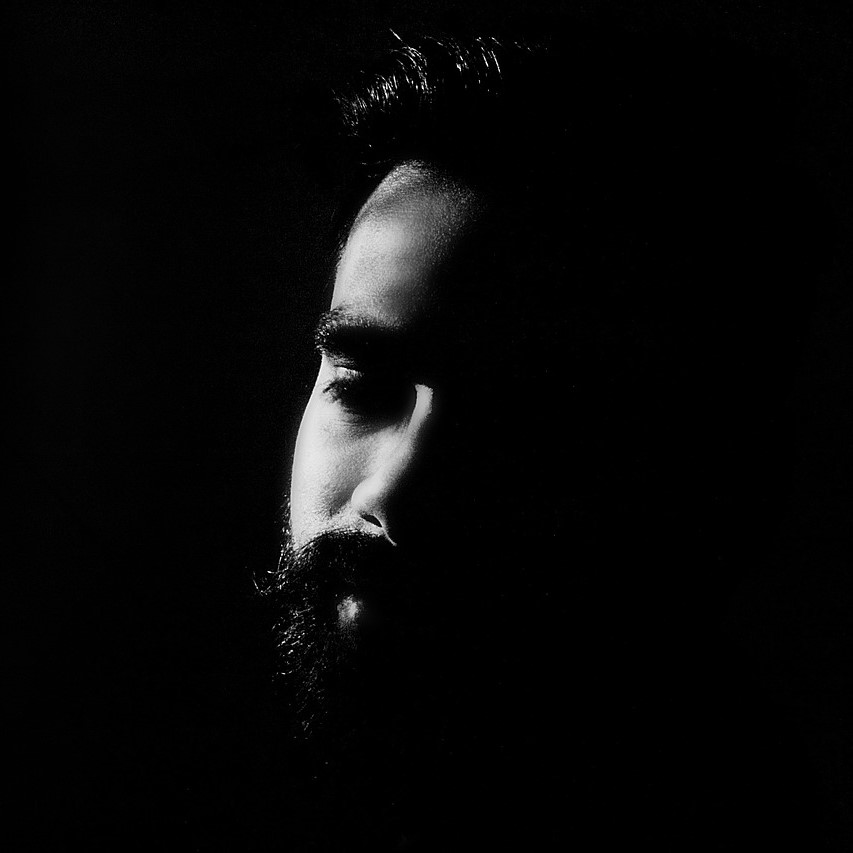 Mike is a lead security reviewer at Future, where he stress-tests VPNs, antivirus and more to find out which services are sure to keep you safe, and which are best avoided. Mike began his career as a lead software developer in the engineering world, where his creations were used by big-name companies from Rolls Royce to British Nuclear Fuels and British Aerospace. The early PC viruses caught Mike's attention, and he developed an interest in analyzing malware, and learning the low-level technical details of how Windows and network security work under the hood.